How To Ship A Ferrari: High-End Auto Transport For Luxury Vehicles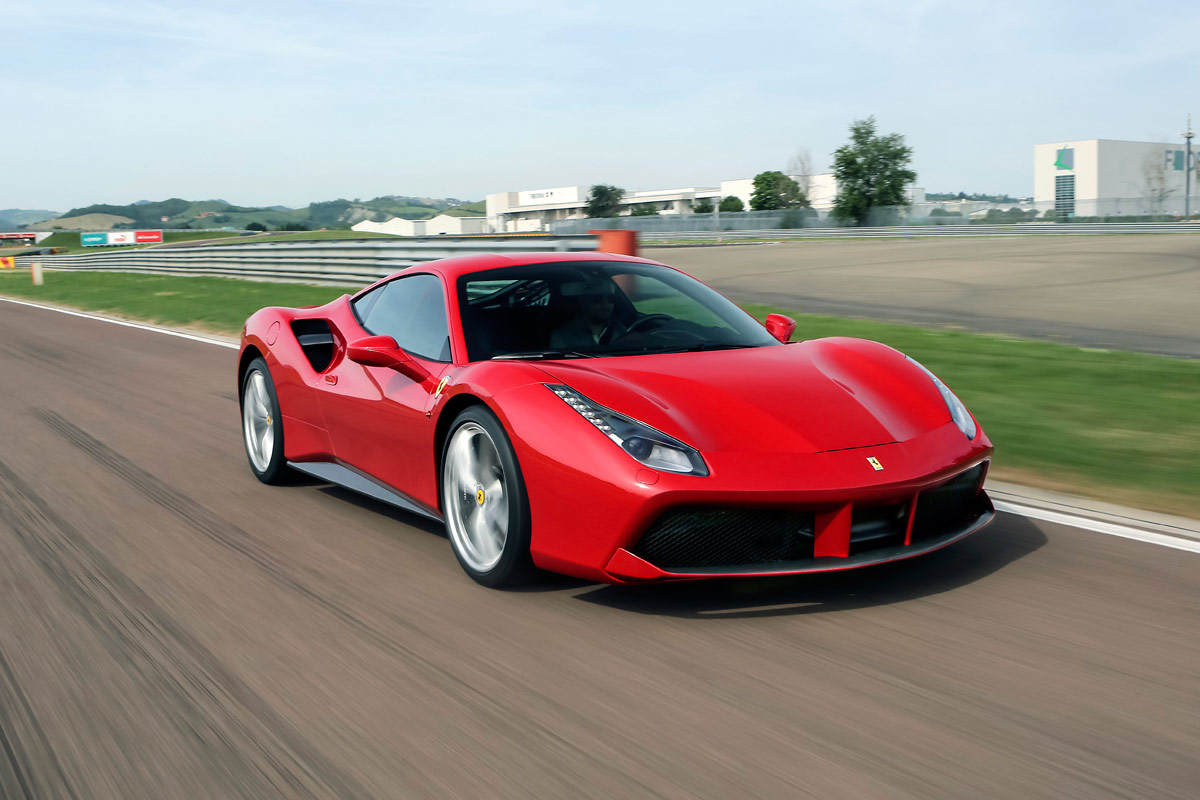 You've finally "made it", and you reward yourself with a bright red Ferrari 488 GTB. It is your pride and joy, and you wash it every weekend after taking it out for a run through the twisties. Life is great.. until you find out that you're being transferred, and the new position is in Los Angeles. The first question that comes to mind – How will I get my Ferrari out there?
While you might not think anything of driving a "regular" car across the country, very few of us would want to do that in a Ferrari, for obvious reasons. Shipping your car from one city to another requires careful handling to make sure nothing goes wrong with the transport of that expensive automobile. Here are four ways to help you ship your Ferrari:
1. Understand Your Shipping Options
When you try and ship a small package, you have different options. The same holds true when you're trying to transport a luxury vehicle like a Ferrari. You have 2 basic car shipping choices:
Door-to-door shipping – An automobile moving service picks up your car from a designated area. The company will drop the car as close to your preferred location as possible.
Terminal-to-terminal shipping – First, you have to drive your vehicle to a designated location like the moving company's establishment. The auto moving firm will then have your Ferrari consolidated with other cars for them to ship it out to the closest terminal of your preferred location.
Out of the two shipping options, terminal-to-terminal shipping may be the cheaper option. Still, it means your Ferrari may take longer to arrive at the new location as you'd have to wait for the consolidation process to complete.
Door-to-door services may be more expensive, but you'll gain the advantage of receiving your Ferrari at your desired location without the additional waiting time. For more information about auto transport shipping options, click here.
2. Check the Car's Insurance Policy
Always prepare for the unexpected. Check the car insurance policy on your Ferrari to see the coverage options it has. Consult your preferred luxury auto transport company about their liability insurance coverage. Coverage for premium vehicles may let you claim an amount of about $50,000 to $1 million.
While nobody wants to see their Ferrari F8 Tributo get damaged during transport, it can still occur, even if you're using a high-quality shipping company, as you can't predict what's going to happen while the vehicle is in transit. Always confirm the insurance of your car and the coverage options from the shipping company before you agree to use their services.
3. Research Costs
Many auto transport companies provide different pricing structures. To determine the cost of shipping, either check the company's website for rates or head to the firm's office to ask. The second option is better than the first if the transporters didn't disclose their rate information online.
Also, the rates seen on a car shipping company's site may only be for the ideal shipment. The prices may be for the smallest-sized vehicle to a popular transport location. Rates may also change over time. You wouldn't know at first glance if the company updated the rates on their website.
The following are a few variables included when auto shipping companies create their prices:
The type and weight of the car
The functionality of the vehicle
The current time of the year (rates may be lower during the winter depending on the company)
The designated location
Chosen shipping option
You may also want to check online forums to see what other Ferrari owners paid to ship their cars. Many Ferrari vehicles share a similar size and weight pattern so you will have a rough estimate of how much you'll spend on transport. Again, make sure to look at the date of the replies. The forum thread you're looking at may already be five to ten years old.
4. Consider the Time of Travel
Shipping a luxury vehicle isn't the same as trying to deliver a package. Cars are bigger, have higher transport costs, and move slower. It may take four weeks for your Ferrari to arrive at a domestic location, whereas it may take about eight weeks for international shipping.
Plan in advance because you might not have a car to use while the auto transport company is delivering your Ferrari. Shipping firms tend to give an estimate for the time it takes for your car to arrive at the designated location. Unforeseen setbacks are common; provide a one- or two-day allowance if your vehicle doesn't arrive on time.
Make sure you do proper Ferrari maintenance before you have your vehicle shipped. This way, you will have a clear indication if there's any damage done to the car during shipping. Also, if the car shipping company you go with doesn't operate in the designated city, chances are they will work with partners or agents to have your car transported.