Interesting Things To Do In The Netherlands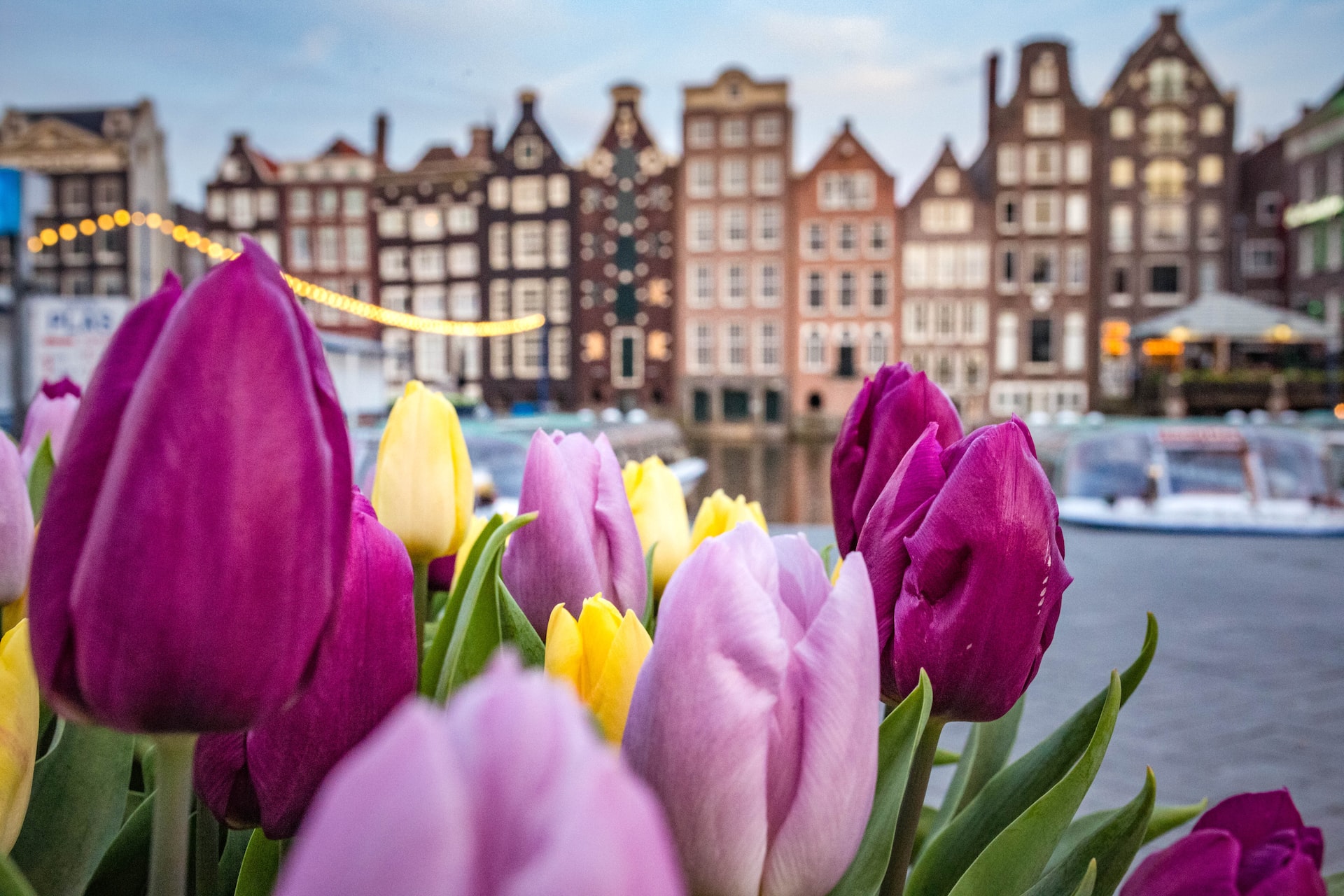 Amsterdam is a city with a rich cultural heritage and a vibrant contemporary culture. From its picturesque canals and historic buildings to its cutting-edge art scene and exciting nightlife, there's something for everyone in this city. Here are just a few of the many things you can do in Amsterdam.
Rotterdam International Film Festival
If you're a film lover, the Rotterdam International Film Festival is a must-visit event. This annual festival showcases the best in contemporary cinema from around the world and attracts filmmakers and film enthusiasts from all over. It's a great way to experience the cutting edge of cinema and discover new talent.
Sexmuseum Amsterdam "Venustempel"
The Sexmuseum Amsterdam "Venustempel" is a one-of-a-kind museum that explores the fascinating history and evolution of sex and sexuality throughout the ages. The museum is located in the heart of Amsterdam's famous Red Light District and is a popular attraction for tourists from all over the world.
Founded in 1985, the Sexmuseum features a vast collection of artifacts, displays, and exhibits that highlight the various aspects of human sexuality. The museum's displays cover everything from erotic art and literature to sex toys, contraceptives, and even vintage pornography. The museum also features interactive exhibits that allow visitors to learn more about different sexual practices and fetishes.
One of the unique aspects of the "Venustempel" is its focus on the history of sex and sexuality. The museum explores the ways in which sexual attitudes and practices have changed throughout history, from ancient civilizations to modern times. Visitors can learn about the sexual practices of various cultures and societies, and how they have evolved over time.
Van Gogh Museum
If you're a fan of art and art history, then Amsterdam's Van Gogh Museum should be at the top of your list of places to visit. With the largest collection of works by the iconic Dutch artist in the world, it's an absolute must-see for any enthusiast. The museum showcases a staggering 200 paintings and 500 drawings by Van Gogh himself, as well as works by contemporaries such as Gauguin, Monet, Toulouse-Lautrec, and Bernard. Visitors can admire famous pieces like The Potato Eaters and Wheatfield with Crows, and even get a glimpse of Van Gogh's personal belongings. The museum is located on Paulus Potterstraat 7 in Amsterdam-Zuid, in the Museumplein area, between the Stedelijk Museum and the Rijksmuseum. It consists of two impressive buildings – the Rietveld building, designed by Gerrit Rietveld, and the Kurokawa wing, designed by Kisho Kurokawa. And depending on the season, visitors can also take in the sight of the sunflowers outside the museum's entrance.
In addition to the museum's extensive collection, the Van Gogh Museum also manages the Meet Vincent Van Gogh Experience. This 3D immersive exhibition is a cutting-edge and technology-driven depiction of Van Gogh's life story, using computer audio-visual techniques and state-of-the-art technology. While the experience doesn't include original artworks as they're too fragile to travel, it was designed in collaboration with the London-based museum design consultancy, Event Communications. This is the same company that designed the highly acclaimed Titanic Belfast exhibition, so visitors can expect an exceptional and engaging experience.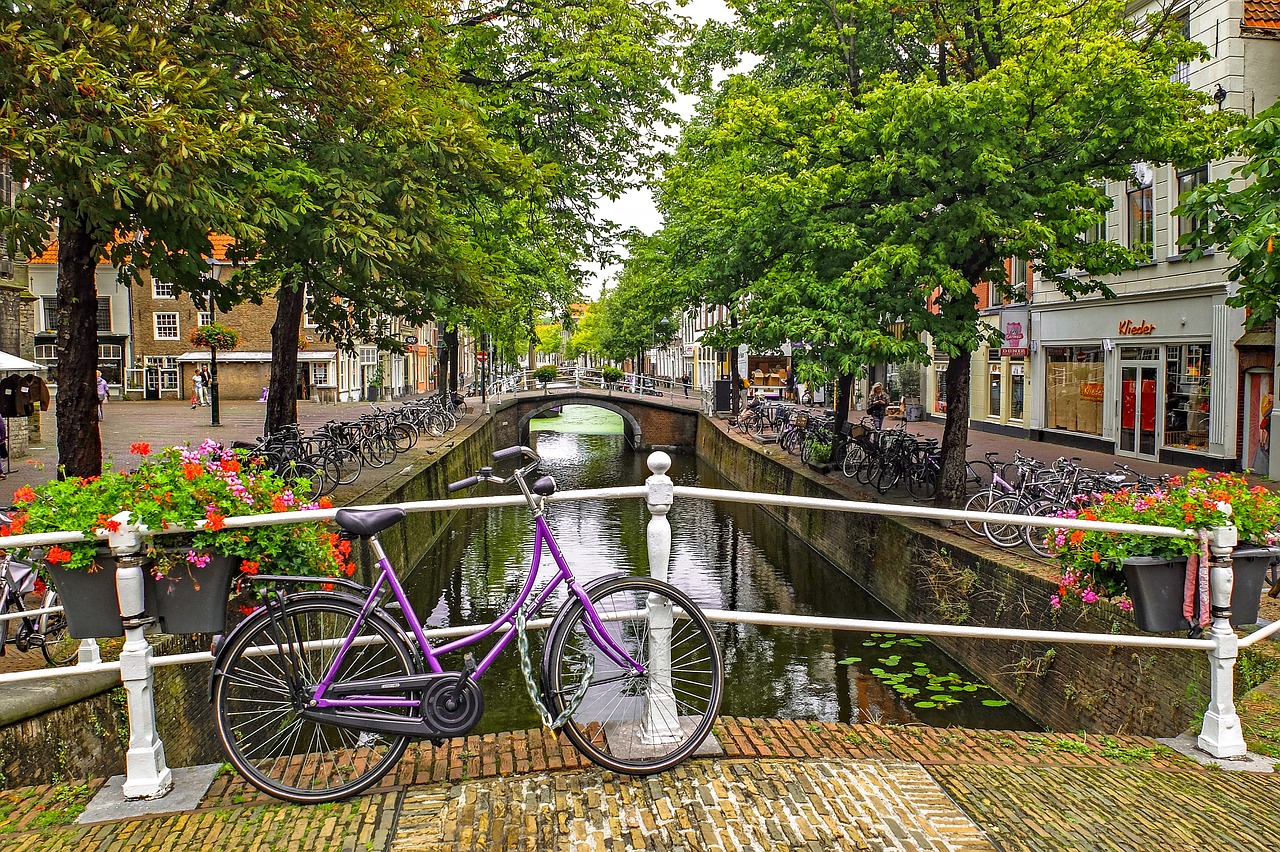 Netherlands Cuisine
The Netherlands has a unique and delicious cuisine that's worth exploring while in Amsterdam. From traditional dishes like stamppot and herring to modern fusion cuisine, there's something for everyone. Here are some of the must-try foods and where to taste them while in Amsterdam:
Stroopwafels. Stroopwafels are a sweet treat made from two thin waffles sandwiched together with a caramel syrup filling.. One of the best places to try stroopwafels in Amsterdam is at the Albert Cuyp Market, where you can find them freshly made and still warm.
Bitterballen. Bitterballen are a popular Dutch bar snack made from a mixture of beef ragout and breadcrumbs, deep-fried until crispy. They are often served with mustard and are a great accompaniment to beer. One of the best places to try them is at Cafe de Klos in the Jordaan neighborhood.
Dutch Cheese. The Netherlands is famous for its cheese, with Gouda and Edam being two of the most popular varieties. You can find Dutch cheese in many supermarkets and specialty cheese shops around Amsterdam, but one of the best places to try it is at Reypenaer Cheese Tasting Room. Here, you can sample a variety of cheeses and learn about the cheese-making process.
Poffertjes. Poffertjes are small, fluffy pancakes traditionally made with buckwheat flour and yeast, served with butter and powdered sugar. They are a popular snack in the Netherlands and can be found at street markets and cafes around Amsterdam. One of the best places to try poffertjes in Amsterdam is at De Vier Pilaren, a traditional Dutch pancake house in the Jordaan neighborhood.
Psychedelic Retreats
Retreats in the Netherlands provide a secure and supportive setting for individuals to delve into the therapeutic and spiritual advantages of psychedelic substances. These retreats are usually facilitated by experienced guides who have received extensive training in psychedelic therapy and harm reduction. 
If you're seeking a secure and controlled environment to explore the psychedelic experience, then the truffle retreats in the Netherlands, such as Avalon, Tangerine retreat, Atman retreat and many others, are a great option for you.
Conclusions
Amsterdam offers an endless variety of experiences for visitors. From exploring the city's rich history and cultural heritage, to indulging in its culinary delights and vibrant nightlife, there is something for everyone in this enchanting city. Whether you're a history buff, art lover, foodie, or thrill-seeker, Amsterdam is sure to captivate your heart and leave you with memories that will last a lifetime. So what are you waiting for? Book your trip to Amsterdam today and immerse yourself in all that this magical city has to offer!