Interviewing CrossFit Champ Jason Khalipa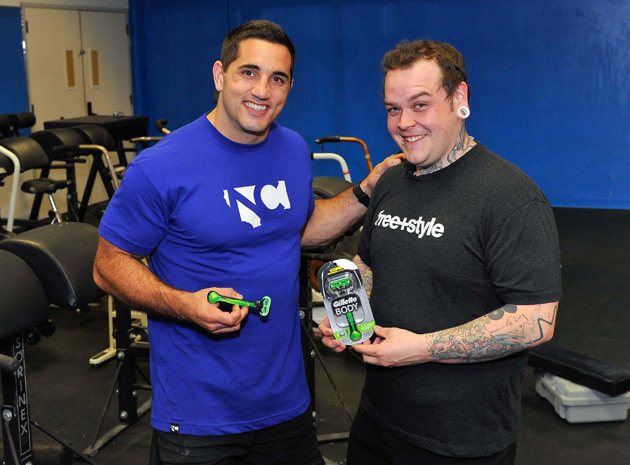 For those of you who don't know Jason Khalipa (father, husband, business owner, and CrossFit superstar), it's time to wake up, as Jason Khalipa is a big name in the CrossFit community. Jason was recently named a brand ambassador for Gillette BODY, and I had the pleasure of talking to him last week. And let me tell you, this guy is awesome! Not only is he a great guy, but he was nice enough to share some helpful share his tips and tricks to help get you guys #BODYREADY for summer!
Sure, we all know that we're supposed to cut back on fast food and such, but he said that we intake a lot of sugar that we're not aware of. We need to be eating our calories and not drinking them. Getting in shape won't happen overnight, but if you take it slow and easy day by day, you'll reach your goal. And don't go crazy at the gym, as that's a sure fire way to hurt yourself.
Before Jason even started CrossFit, he played some football and stopped when he went to college. He then got into mixed martial arts for a bit, before entering the world of CrossFit in 2007. Now he's a name that stands out at the CrossFit games and runs a business of 15 gyms with many more in the works.
When Jason isn't pumping out WODS (Workout of The Day) or running his business (CrossFit NorCal), he's spending time with his wife and two kids. I asked him what he misses the most and he said going biking and snowboarding. I'm sure he'll have some competition when his kids grow up. Since Jason is a busy man, we ended our conversation there, but this guy is going places so keep an eye out for him.
Oh, and if you were wondering if he gets free razors from Gillette, the answer is yes! =]
Photo Credit: Getty Images for Gillette