Kelley Blue Book Announces 2017 Best Buy Award Winners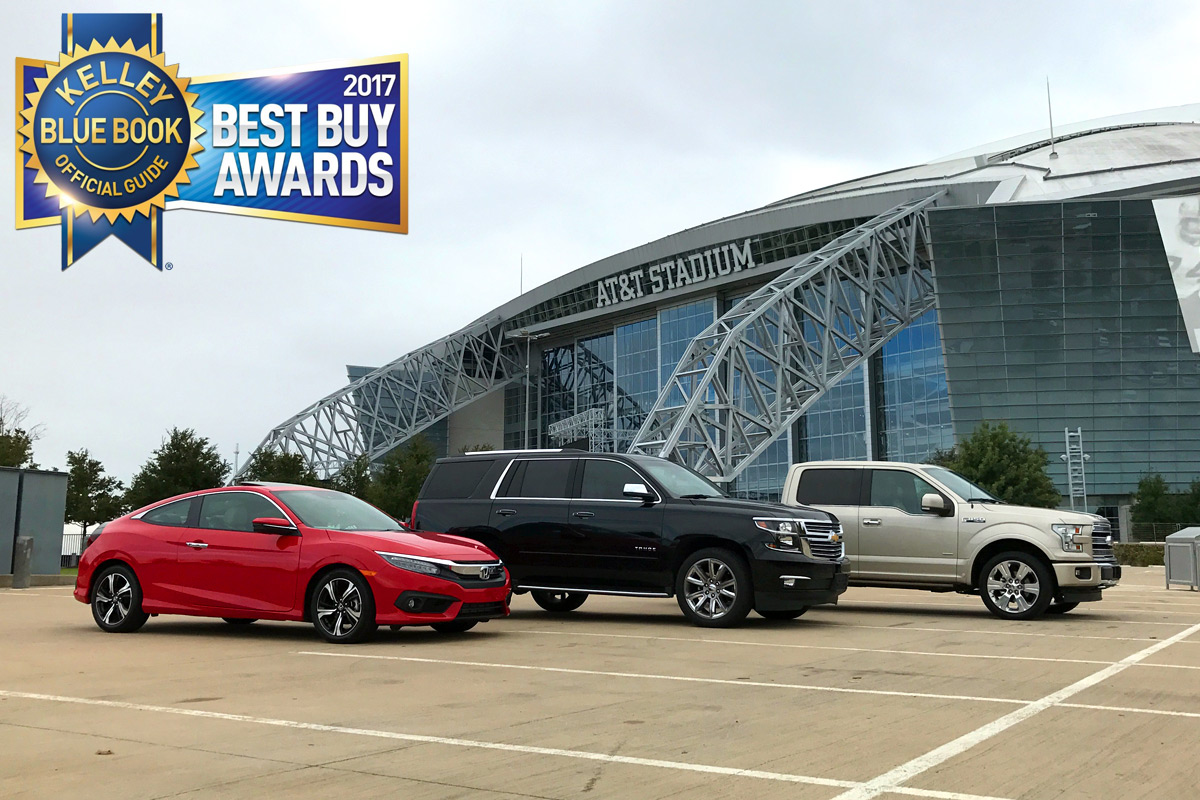 Over the years, I've bought and sold a LOT of cars, and Kelley Blue Book has always been my trusted source for checking resale prices, helping me make sure that I'm getting the best possible deal. But car valuation is just one part of what they offer on KBB.com. The popular website, which receives over 20 million visitors per month, also features expert reviews, new car buying guides, safety and quality ratings, and research tools, making it a one-stop shop for all of your car-buying needs.
The Kelley Blue Book Best Buy Awards are designed to help new car buyers identify the cream of the crop of all available 2017 model-year vehicles. The awards are the culmination of a year-long regimen of expert vehicle evaluation and testing of nearly every new vehicle available in America, along with analysis of a broad swath of vehicle-related data, including vehicle pricing/transaction prices, 5-Year Cost to Own data (which includes depreciation, insurance, maintenance, financing, fuel, fees and taxes for new cars), consumer reviews and ratings, and vehicle sales/retail sales information.
Of more than 300 new-car models available for 2017, Kelley Blue Book's expert editors initially narrowed the field to a few dozen Best Buy Award contenders in 12 major vehicle categories and then spent several weeks testing and evaluating all of the finalists head-to-head to ultimately determine the winners.
A few weeks ago, Kelley Blue Book brought us out to Texas for an action-packed weekend, where we got to take part in a ride-n-drive in three of Kelley Blue Book's 2017 Best Buy Award Winners (Honda Civic, Ford F-150, Chevrolet Tahoe), and experience first-hand why they took top honors in their respective categories. I instantly fell in love with the Civic, and I can totally see why they named it the Overall Best Buy Of The Year.
The full list of 2017 Kelley Blue Book Best Buy Award Winners are:
"After carefully analyzing a wealth of data and conducting extensive vehicle testing and evaluation from the hundreds of models available for the 2017 model-year, we chose this elite group of 12 Kelley Blue Book Best Buy Award winners because they proved to be the top in their class this year," said Jack R. Nerad, executive editorial director and executive market analyst for Kelley Blue Book's KBB.com.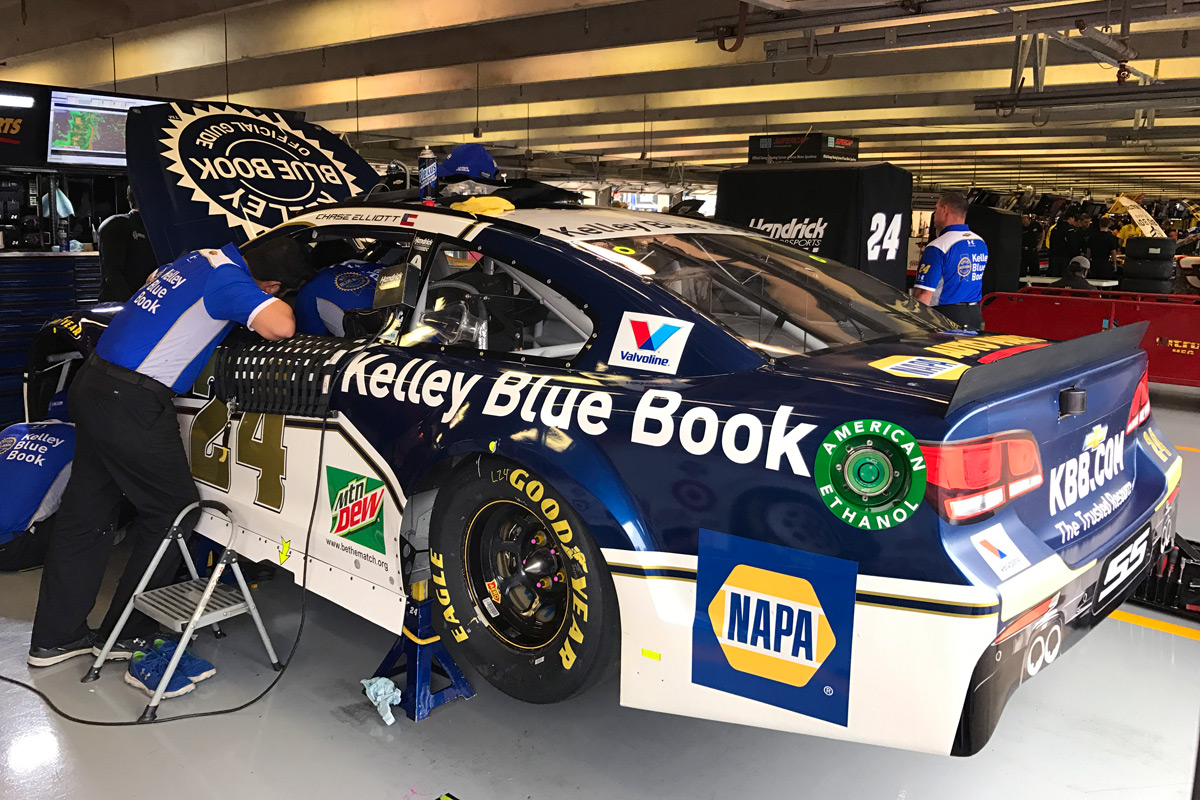 If that wasn't enough, Kelley Blue Book brought us to the NASCAR AAA Texas 500 race, where we got the VIP treatment (hot passes, suite access, one-on-one time with NASCAR driver and Sprint Cup Series rookie of the year contender Chase Elliott, who was driving the #24 Kelley Blue Book car, etc).
Our morning started with a garage tour, where every team was making last-minute adjustments to their cars as they got ready for the race. Afterwards, we headed to the driver's meeting, where we came face to face with a slew of professional drivers, team owners, and reality stars (including some of the Duck Dynasty guys, Jason from Fast N Loud, and Chip Foose of Overhaulin' fame). Oh yeah, Chuck Norris was there as well!
Afterwards, we made our way to the infield, where the cars were being staged and the pre-race ceremonies were taking place. But as luck would have it, just as the race was about to begin, it started pouring. The rain was so bad that the race was postponed for nearly six hours. Eventually, the race got underway (now as a night race instead of an afternoon race), and Chase Elliott managed to finish the night in fourth place.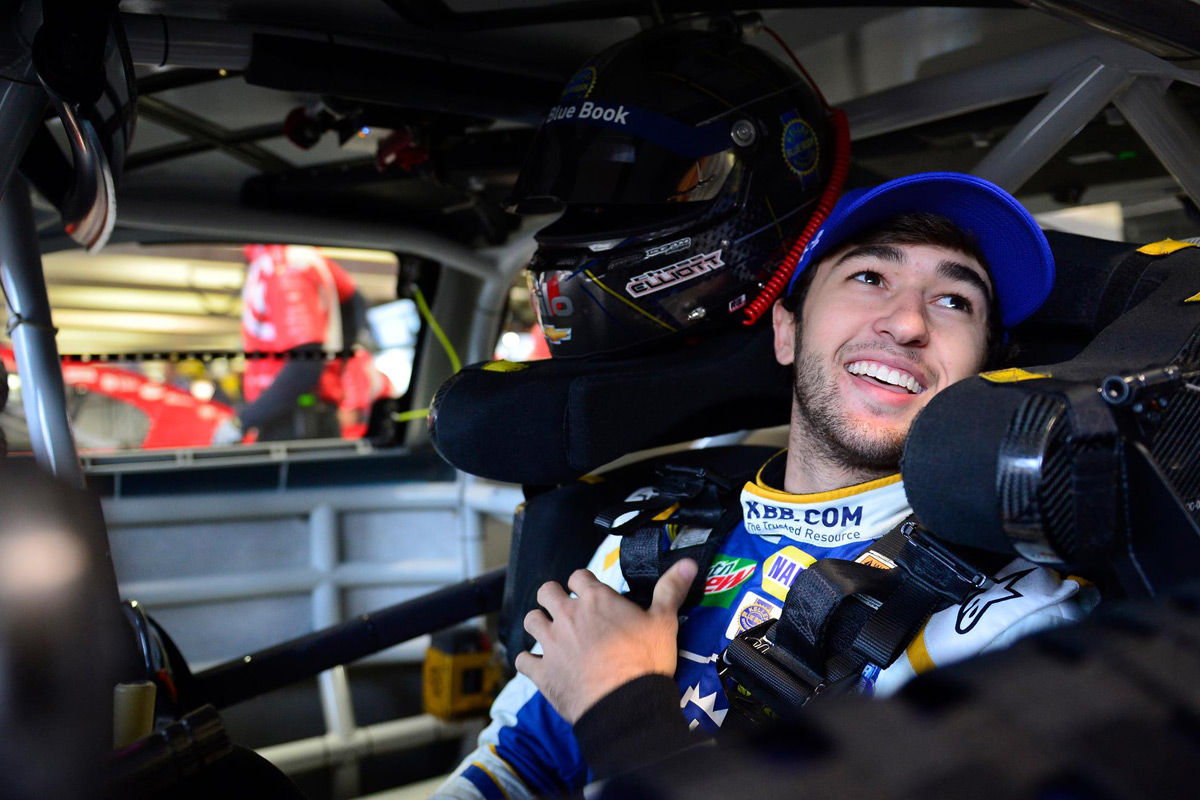 All in all, we had a great time with the folks from Kelley Blue Book, and came away impressed with the depth and breath of content that they offer to help consumers make smart and educated decisions. So if you are in the market for a new vehicle, you should definitely check out what Kelley Blue Book has to say before you do anything else.
With nearly 90 years of experience providing car shoppers with valuable information, Kelley Blue Book is The Trusted Resource. Visit KBB.com today and see for yourself!