Kylo Ren Goes 'Undercover Boss' On SNL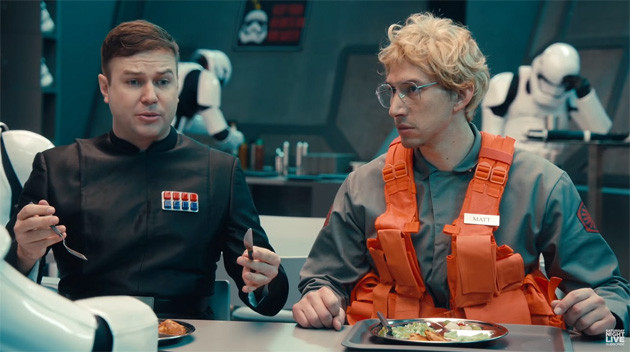 On last night's Saturday Night Live, we saw Adam Driver reprise his Star Wars role as Kylo Ren.. Sort of.
The Commander of the First Order wanted to find out what a day in the life of a Starkiller Base employee was like, so he donned a wig and glasses and disguised himself as Matt, a radar technician. That's right, Kylo Ren underwent the Undercover Boss treatment, and it was pretty amazing!
Watch as "Matt" tries to get a sense of where his crew stands, while subtly dropping hints about how amazing his alter ego really is, with his shredded eight-pack and awesome lightsaber.
Saturday Night Live has been pretty awful this season, but they definitely nailed it with this skit!