Did You Catch That Special Prologue Clip After 'The Walking Dead' Credits?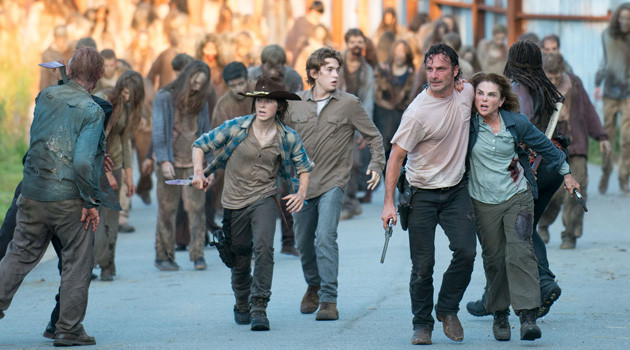 Everyone I know was watching the mid-season finale of The Walking Dead last night, but few stuck around for Badlands afterwards. AMC is so desperate to get people to watch it that they stuck a special prologue for the next chapter of TWD in it. If you missed it, you can watch the clip below.
Now if I were Darryl, I would not have slowed down for a group of bikers blocking the road, especially given what they just faced back there. I'm pretty sure they could have plowed right through them without incident. Or at the very least, they should have been prepared with their weapons at the ready. They could have fired off one of those RPGs, and the story of Negan would never be.
In any event, we'll have to wait until February to see how this new enemy affects the group, if that stupid kid causes everyone to get killed by walkers (why couldn't they have just given him a quick crack to the head to knock him out?), and if someone will finally kill that idiot Morgan already! Seriously, he's even more unlikable than pudding boy, and that's saying something..
The Walking Dead returns on Sunday, February 14, 2016.