Harrison Ford Was Paid 76x More Than His 'The Force Awakens' Co-Stars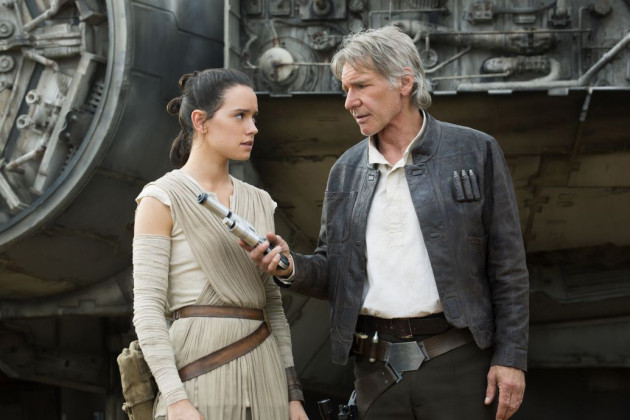 Disney's purchase of Lucasfilm for $4 Billion appears to be the deal of the century, as Star Wars: The Force Awakens has already brought in a record $529 million globally in just the first weekend. But just how much money did The Force Awakens actors earn to join a galaxy far, far away?
According to The Daily Mail, Harrison Ford earned a staggering $25 million to reprise his role in Star Wars: The Force Awakens, plus a back-end deal that nets him an additional 0.5% of the box office gross, which could mean another $9 million if the movie hits the high end of its box office predictions.
While Ford's massive payday shouldn't come as a big surprise given Ford's prominent role in the movie, it's reportedly 76 times that of newcomers John Boyega and Daisy Ridley, who each received a mere $450,000. Even Star Wars veteran Carrie Fisher reportedly only received $1.5 million to appear in The Force Awakens, though she had limited screen time and wasn't exactly pivotal to the plot.
Still, it seems like money well spent to me. Without Harrison Ford on board for the movie, there would have been no Han Solo, no Chewbacca, and no Kylo Ren. Without them, the movie would have been completely different. But Boyega or Ridley, anyone could have played those parts as they were relative unknowns.
Do you think Harrison Ford deserved such a hefty paycheck for The Force Awakens?