Embrace Your Inner Chewie With This Han Solo-Chewbacca Reversible Hoodie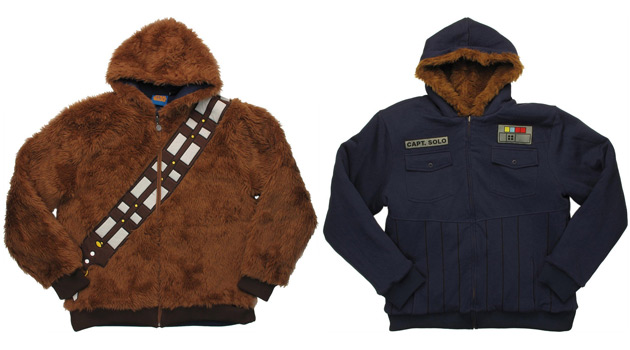 If you're crazy about Star Wars, check out this officially licensed reversible Han Solo-Chewbacca hoodie!
Bundle up against the cold in this heavyweight, zip-up Star Wars hoodie! The Chewbacca side is completely covered in Faux Fur with an embroidered bandolier applique across both the front and back. Flip the hoodie inside-out for a second design inspired by the parka Han Solo wore on Planet Hoth.
You get the best of both words with this, allowing you to transform between two different badass characters: Chewie on the inside, Captain Han Solo on the out. It's the double-sided definition of awesome.
The price for such style? Just $109 on Amazon.