Pizza Hut Gets Into Derby Mode With Hats Made From Pizza Boxes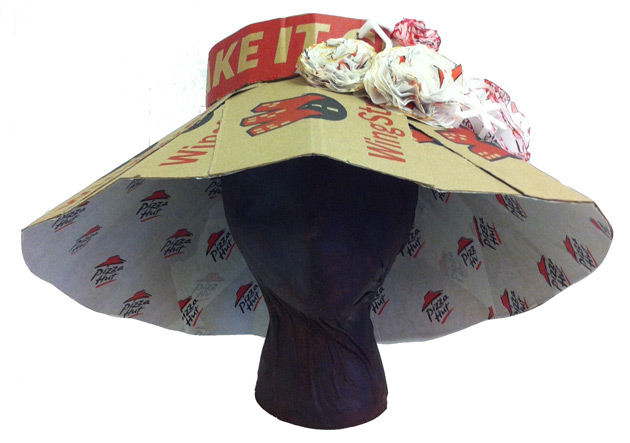 Everyone loves to get into "Derby" mode as the race nears, and Pizza Hut is no exception. Believe it or not, they commissioned Project Runway alum and former Pizza Hut employee Angela Bacskocky to create some custom Derby hats made from Pizza Hut pizza and WingStreet wing boxes, as well as other materials found in Pizza Hut restaurants. The hats will be displayed on the infield on race day and given away through the company's social media channels (Twitter, Facebook, or Instagram) leading up to the race.
Pizza Hut is also temporarily changing the name of the brand's fan-favorite breadsticks to "Thoroughbread Sticks" to celebrate the grand occasion, which takes place in Louisville KY, the home of Pizza Hut parent company Yum! Brands.
From April 30th-May 3rd, you can get an order of Thoroughbread Sticks for the price of a minimum straight bet at the track – just $2 with the online purchase of a large pizza at menu price using promo code STICKS.
To take advantage of the Thoroughbread Sticks Deal or order any other mouthwatering Pizza Hut menu items, consumers can visit www.PizzaHut.com.
Mmmm, breadsticks.. 🙂