Pizza Hut's Triple Treat Box Delivers Pizza, Breadsticks & Cinnabon Mini Rolls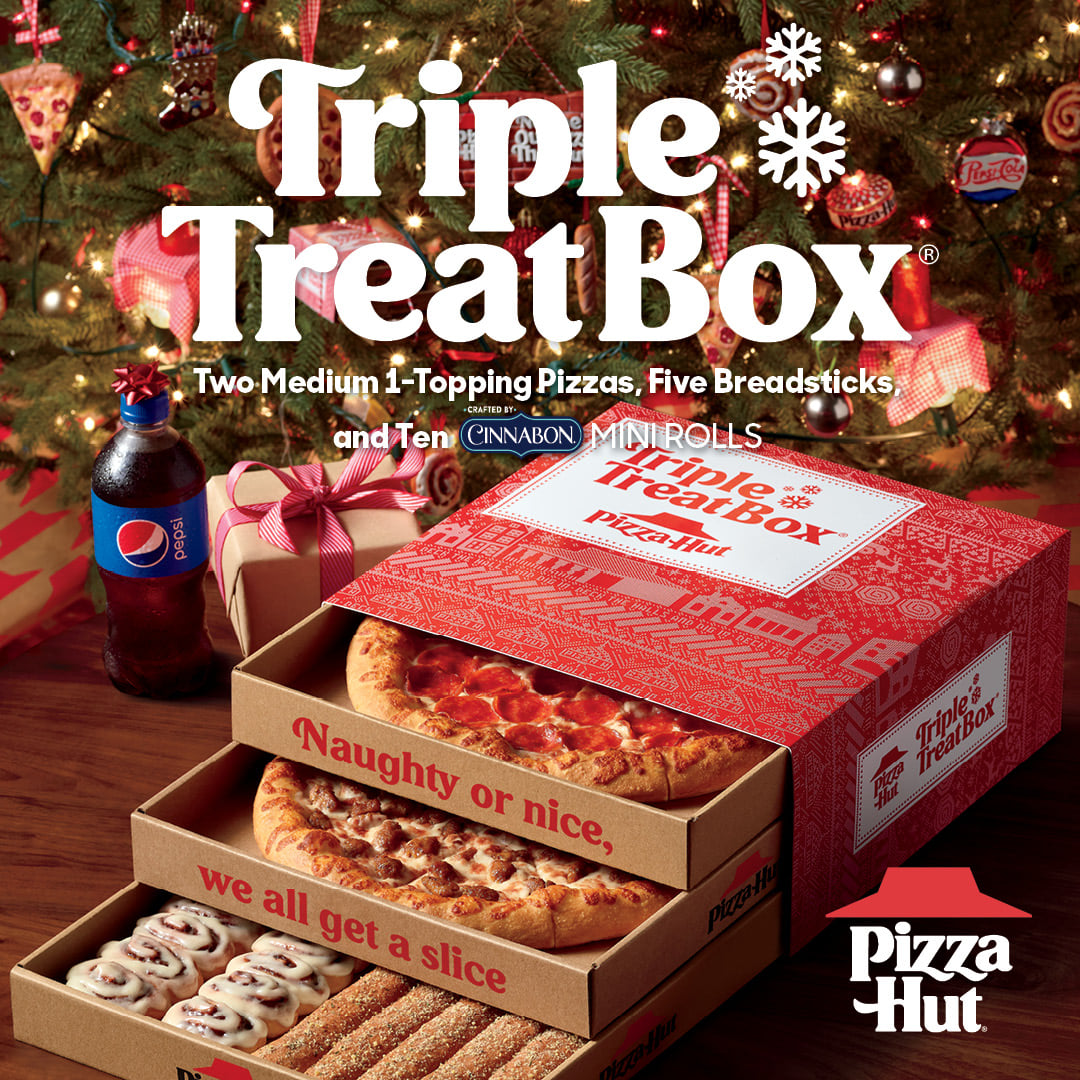 Pizza Hut has brought back their iconic Triple Treat Box, and as the name suggests, it's three of their signature offerings, wrapped in one festive box. This bad boy comes with two medium one-topping pizzas, five breadsticks and 10 Cinnabon Mini Rolls. All for just $20.99*. (Prices vary by location, my local Pizza Hut's are charging $25.99 for it)
Can you say Yum?! 🍕
The Triple Treat Box is the gift that keeps on giving, and there is more than enough food here for a family of four.. Or a few really hungry dudes.. Or a single person that doesn't mind pizza leftovers for a few days in lieu of having to cook. Basically, it's a great deal for everyone!
You can choose between Hand-Tossed or Thin 'N Crispy, or you can get their Original Pan crust for an additional charge. As for toppings, it's whatever your heart desires, though I'm partial to pepperoni and sausage myself. Their breadsticks are to die for, and those Cinnabon mini rolls of theirs are delicious, they taste just like the big ones you get at the mall.
With the holiday season in full swing, Pizza Hut is crossing cooking off the to-do list by taking care of dinner, so you can focus on spending time with the people you love. The Triple Treat Box is available for a limited time at Pizza Hut locations nationwide, starting at $20.99, and you can choose between contactless delivery, carryout or curbside pickup.
Needless to say, I know what I'm ordering for dinner this weekend.. and then maybe again next week. Hey now, my diet doesn't start till next year! 😉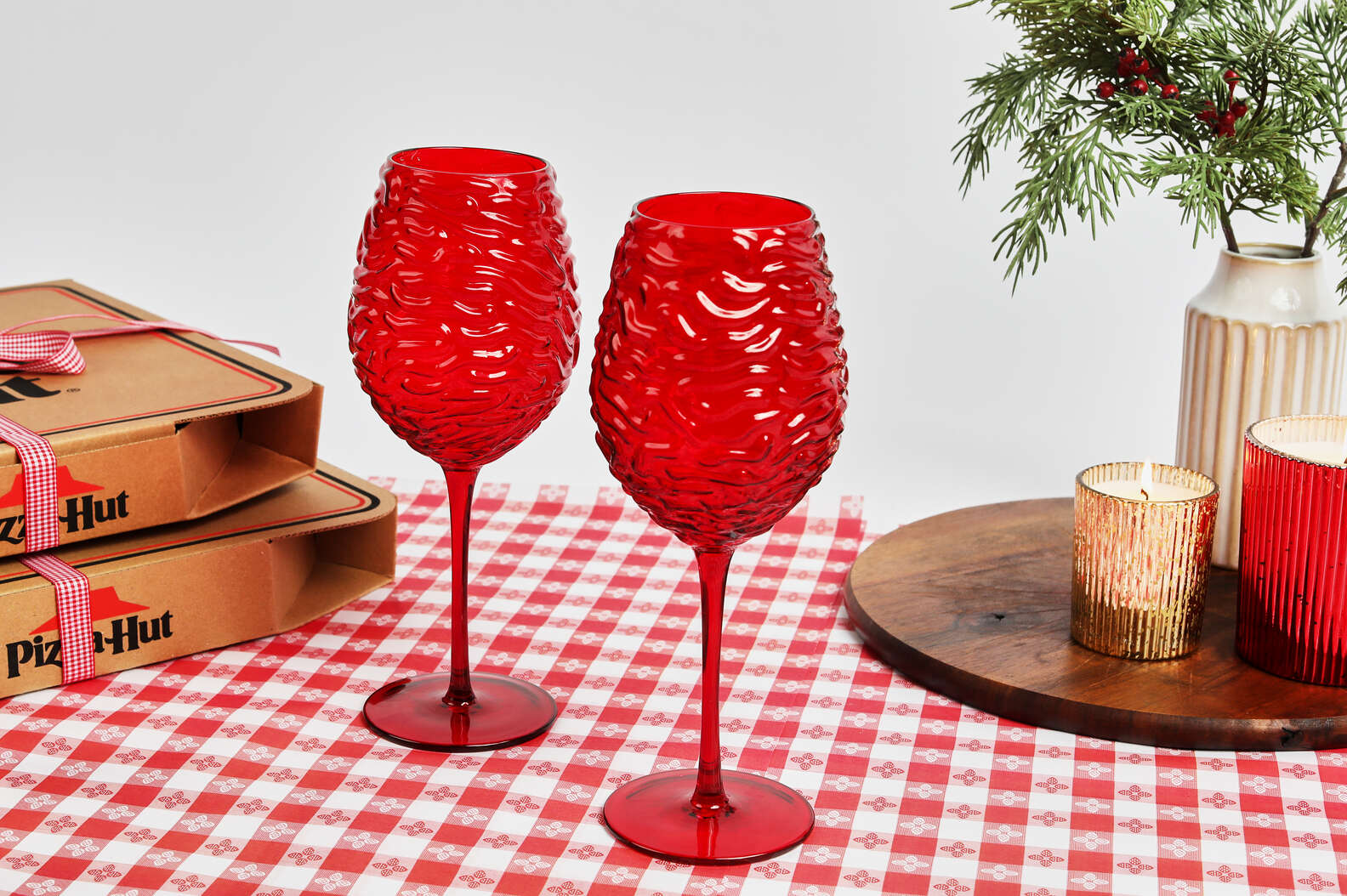 In addition, Pizza Hut is getting into the holiday spirit with a line of pizza-themed merch that is sure to please the 'za lover on your list. We're talking matching pajamas, a Matchbox playset, wine glasses, rocks glasses, ornaments, and a gift wrapping set.