Grab Some Napkins, Because The McRib Is Coming Back To McDonald's!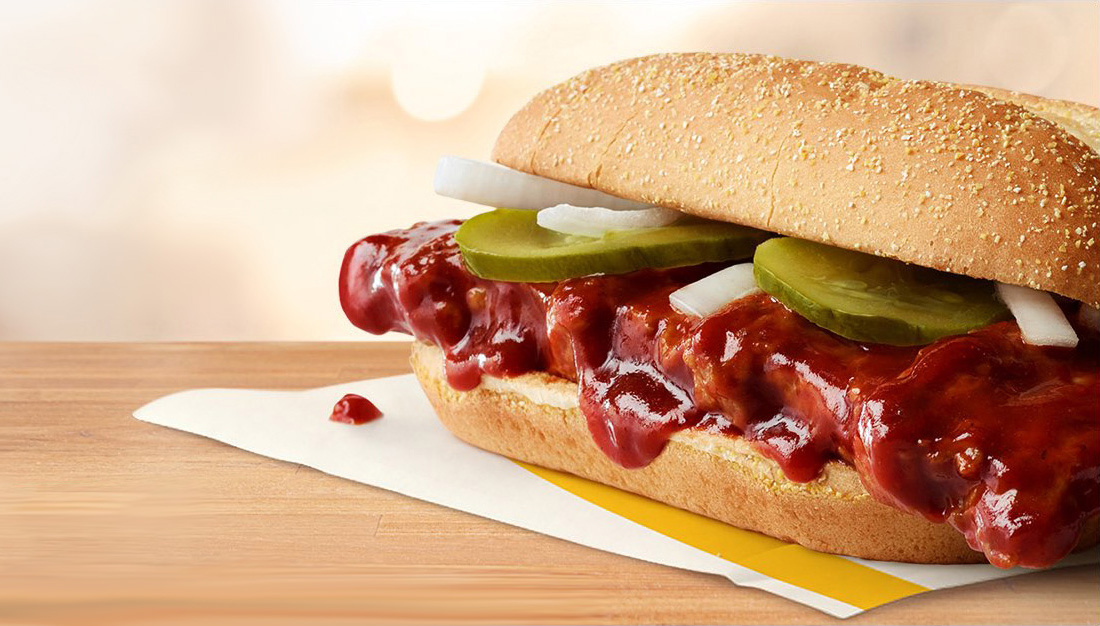 McDonald's just announced that they're bringing back the tasty fan favorite McRib sandwich for a limited time starting November 1st, and I couldn't be more excited for this.
My love affair with the McRib started 40 years ago when I first bit into this delicious sandwich, a seasoned boneless pork slathered in tangy, delicious barbecue sauce, topped with slivered onions and tart pickles, all on a homestyle bun. It was most definitely love at first bite. Sadly, my time with the McRib was short-lived, as McDonald's pulled it from their menu shortly thereafter, leaving me in a dark depression.
But thankfully, every few years McDonald's tends to bring the BBQ sauce-oozing sandwiches back for limited-time engagements, which sets off a frenzy on the Internet as people share photos of their saucy sandwiches, with big messy smiles on their faces. Unfortunately, these releases are often regional, leaving many of us McRib fans out of luck.
Not this time though. That's right guys, the the iconic McRib is making it's saucy return next month, and this time they are offering it NATIONWIDE, so you won't have to use the clunky McRib Locator app to see if your local store is carrying them or not, because all of them will. It's the perfect way to celebrate the 40th anniversary of the iconic McRib.
"The McRib has been a beloved menu item at McDonald's since its inception nearly 40 years ago," said Vice President of Menu Innovation, Linda VanGosen. "There's nothing quite like the taste of the McRib. To our customers, it's become more than a delicious, saucy moment… it's a season, and it's taking the internet by storm. That's why this year, we're proud to serve the McRib nationwide for everyone to enjoy."
Man, all this talk about the McRib has got me really hungry, November 1st can't get here soon enough! But don't wait too long to get your hands on a McRib, because as you know, they will only be available for a limited time.
Who else is excited about the return of the McRib??