McDonald's Adds Glazed Pull Apart Donut To McCafe Bakery Lineup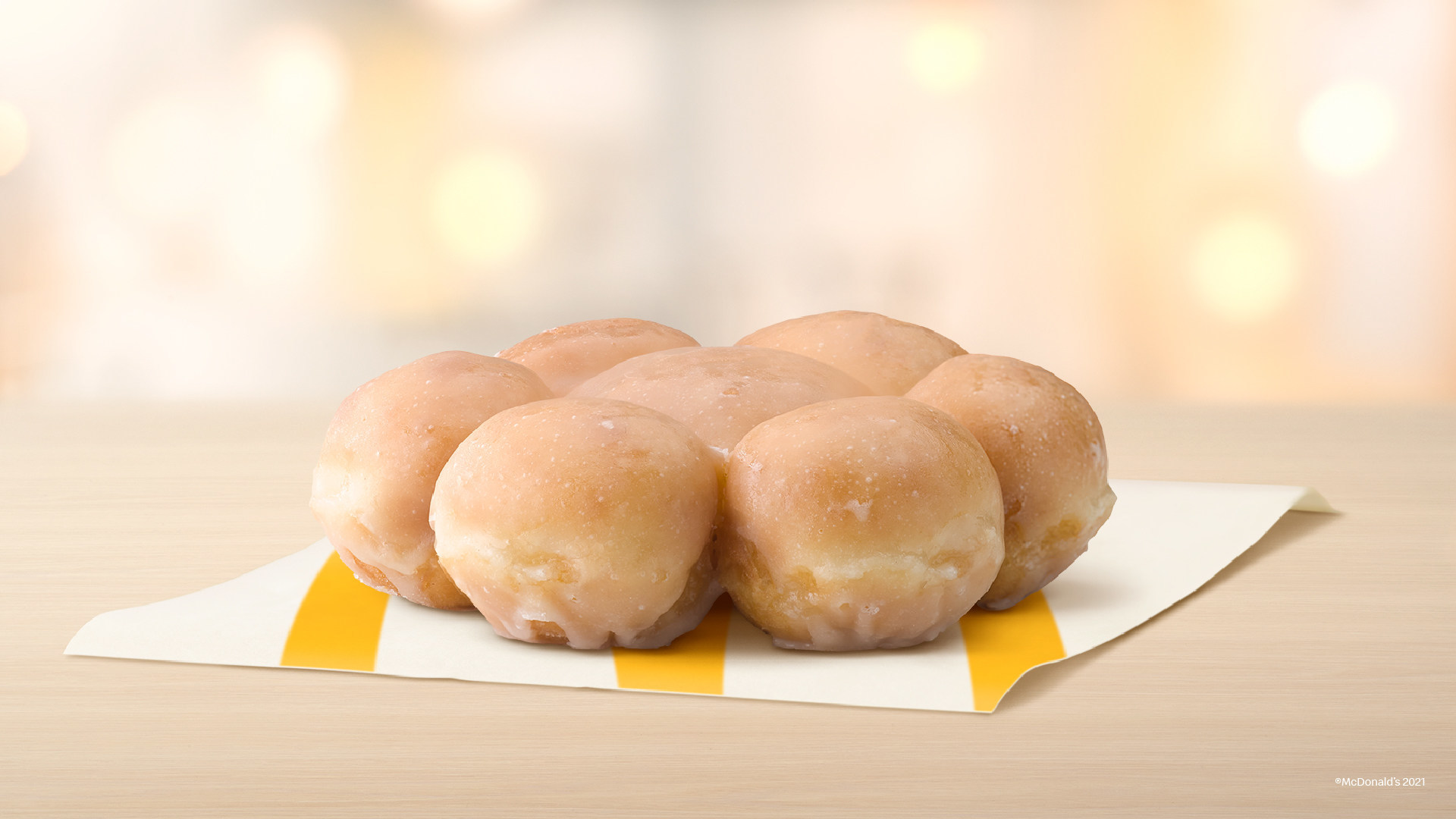 Last October, McDonald's introduced breakfast pastries to their menu, and let me tell you, they were really good! Sure, maybe they're not as good as a "real" bakery, but if you're driving down the road and have a sudden craving for a sugary cinnamon roll or blueberry muffin to go with your morning coffee, these will get the job done.
Now, McDonald's is adding a new item to their McCafé Bakery line-up that's sure to make your order a little sweeter. Beginning September 1, they're adding delicious bites of joy to the menu in the form of Glazed Pull Apart Donut, available for a limited time at participating stores all across the United States.
Popping up just in time for Fall, the light and airy Glazed Pull Apart Donut is a unique twist on a classic donut that fans are sure to love. Coated in a delightful, sweet glaze, the tear apart bites make it both shareable (if you're into that) and perfect for enjoying throughout the day.
Just like all their bakery items, Glazed Pull Apart Donuts are available all day long, so you can start your morning by dunking your bites into a Premium Roast Coffee or treat yourself to an afternoon pick-me-up. But remember, they're only here for a limited time, so do-nut delay!