Dairy Queen Reese's Extreme Blizzard Is Overflowing With Cups and Pieces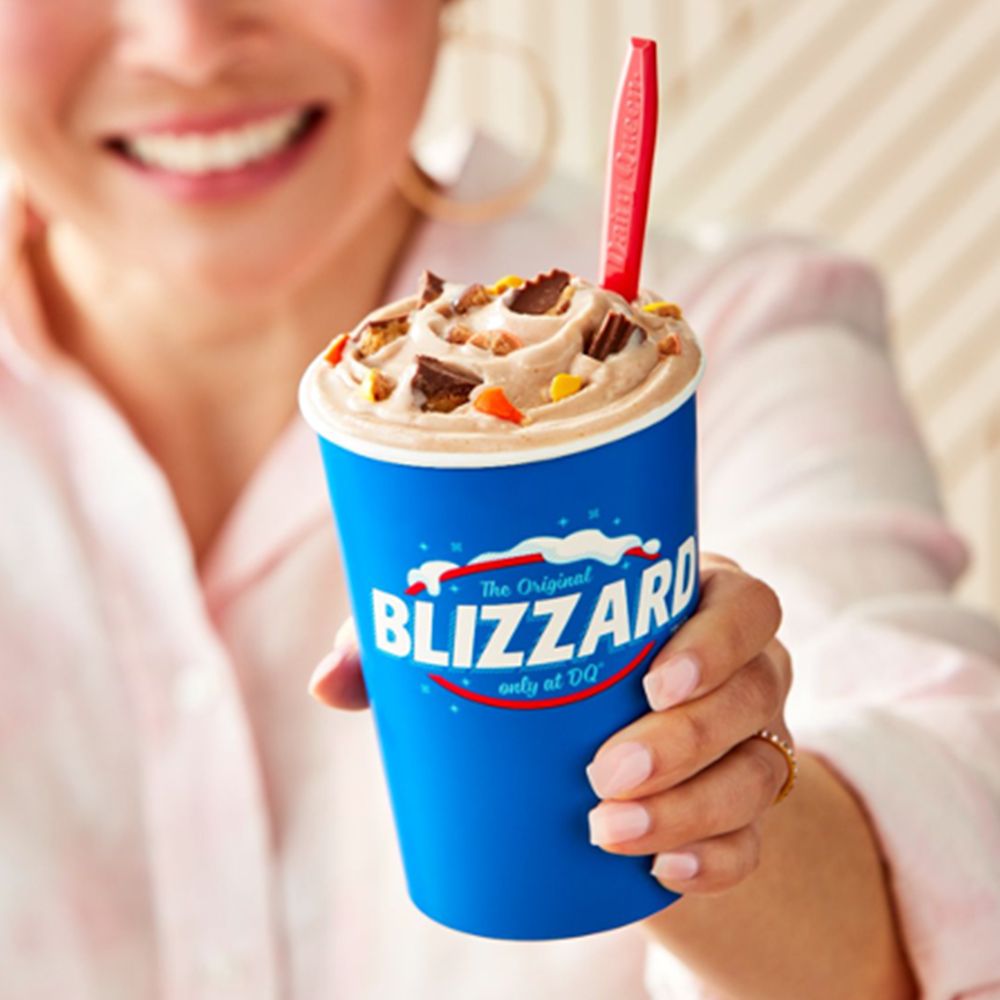 Dairy Queen just unveiled their August Blizzard of the Month, and it's extreme!
Feast your eyes on the Dairy Queen Reese's Extreme Blizzard, which can only be described as an explosion of decadent flavors, combining real pieces of Reese's Peanut Butter Cups and Reese's Pieces with DQ's soft-serve ice cream, mixed with creamy peanut butter topping and chocolate topping. Wow, this might just be their best Blizzard yet.
What's not to love about triple the peanut butter, triple the chocolate, and double the amount of Reese's candy, all blended to perfection with world famous DQ soft serve? It really doesn't get better than this. It's probably a good thing the closest Dairy Queen is 30 minutes away, or I'd be going there all month long, causing me to become extremely fat.
The last time DQ offered the Reese's Extreme Blizzard was back in April 2017. With the Reese's Extreme Blizzard Treat only available for a limited time, you definitely don't want to be sitting on this one, as it'll be gone before you know it.
Here's hoping that the limited-time Reese's Extreme Blizzard is a smash hit and they make it a permanent item on the menu. Wishful thinking, but one can dream. 🤤
Get your spoon ready people, because dessert is served!