Pizza Hut Expands Beer Delivery To Nearly 300 Stores Ahead Of Super Bowl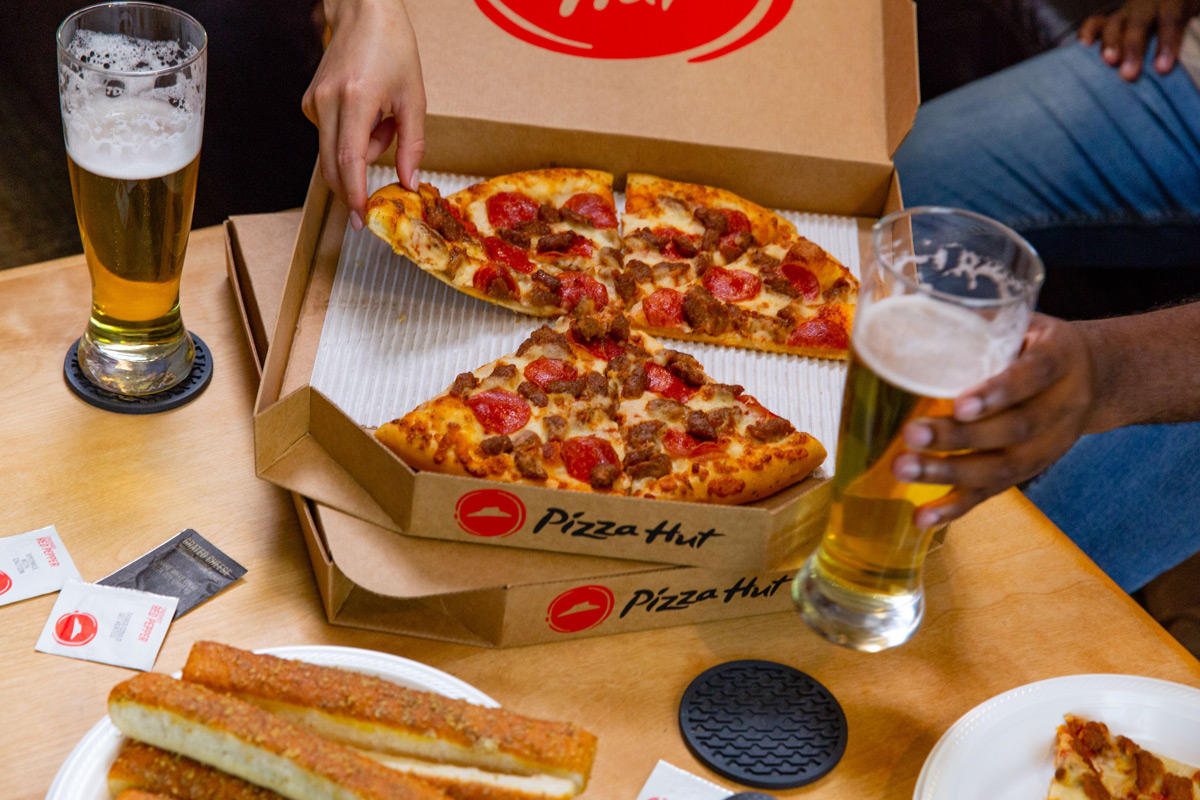 Back in December 2017, Pizza Hut launched a beer delivery pilot program in Arizona, and later expanded the pilot to parts of California. With the success of those test markets, Pizza Hut is now expanding the program to nearly 300 restaurants across Florida, Iowa, Nebraska, North Carolina, Ohio, and additional locations across California and Arizona.
The announcement is aptly timed ahead of Super Bowl LIII, one of the busiest days of the year for Pizza Hut. According to a recent survey, 86% of Americans plan to serve pizza and beer at their upcoming Super Bowl party this year. With this recent expansion, Pizza Hut is serving more customers than ever as a one-stop-shop for both.
"As the official Pizza Sponsor of the NFL, we've been celebrating football fans all season long, so it only makes sense for us to bring more customers the beloved combo of pizza and beer ahead of the Super Bowl," said Marianne Radley, Chief Brand Officer, Pizza Hut. "We're proud to be pioneers of beer delivery and are well-poised to take on more markets in 2019."
Pizza Hut plans on expanding the beer delivery program to 1,000 restaurants by Summer 2019, so if you're not in one of the seven states currently participating in this, stay tuned.
Honestly, we're surprised no one came up with this idea sooner, as pizza and beer go together like a horse and carriage. Being able to get oven-hot pan pizzas along with some cold brews delivered right to your house? Seriously, what more could you ask for!
Photo credit: Pizza Hut