Buffalo Wild Wings Brings Back Jammin' Jalapeño Sauce For A Limited Time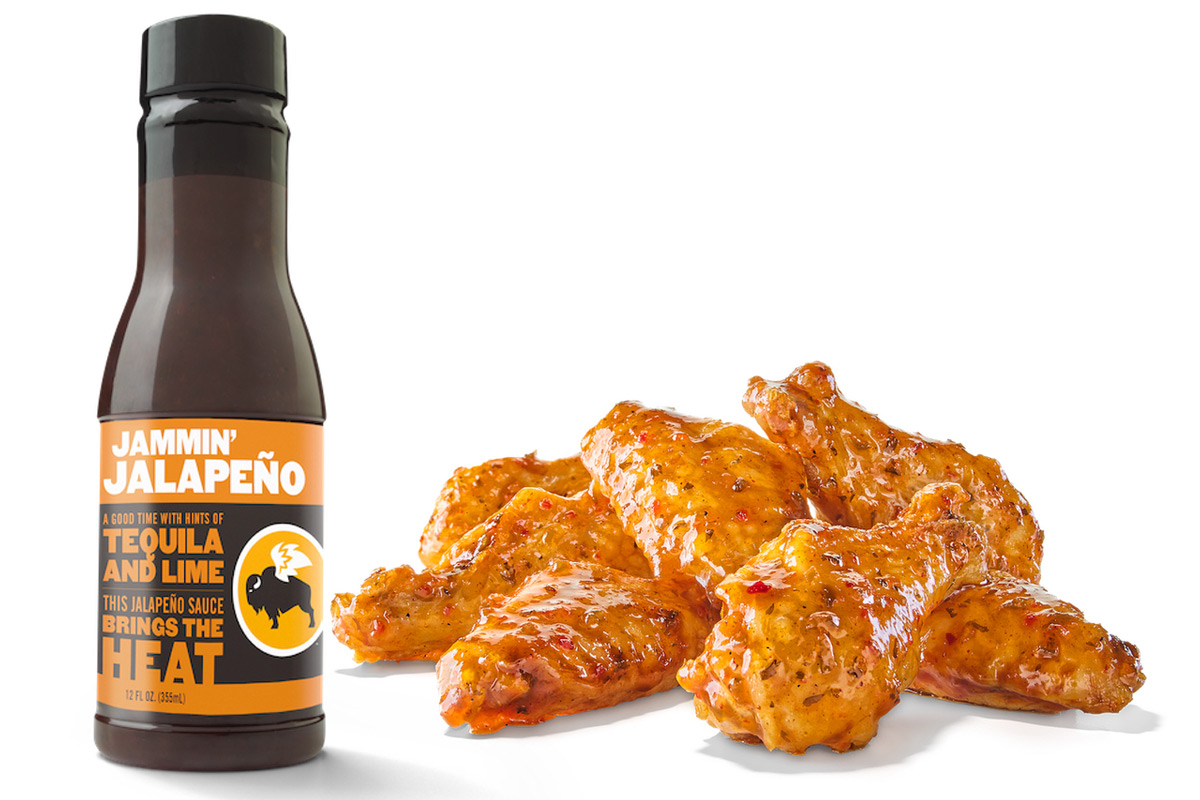 When Buffalo Wild Wings removed Jammin' Jalapeño sauce from their menu 3 years ago, fans went to extreme lengths to convince them to bring back their favorite wing sauce.
From a Change.org petition (which got nearly 1,500 signatures) to constant postings on social media to Buffalo Wild Wings reminding them that fans across the country desired the sweet heat that mixed jalapeño sauce with hints of tequila and lime, these people were not going to give up without a fight!
Heck, one superfan (@TheBlueWombat50) even tweeted at the brand more than 200 times since 2017 in a desperate plea for Buffalo Wild Wings to bring back Jammin' Jalapeño.
Turns out, all of that hard work paid off, with Buffalo Wild Wings announcing last week that the glorious sauce would be returning to its restaurants.. but only for a limited time. So if you want to get your Jammin' Jalapeño fix, you'd better head to BWW before February 17th.
"Since we took it away three years ago, invariably whatever we post on social will have some sort of commentary from fans about bringing back Jammin' Jalapeño. There's more passion around our wing sauces than anything else, and we want to show that we listen to our fans," said Micah Hart, Director of Social Media, Buffalo Wild Wings.
Buffalo Wild Wings also shared this humorous video on Twitter, poking fun at the passionate fans who were unhappy about the removal of Jammin' Jalapeño:
?W̶e̶? YOU brought it back! pic.twitter.com/f8xV1bbK7H

— Buffalo Wild Wings (@BWWings) November 21, 2018
Sadly, Jammin' Jalapeño won't be around forever. But luckily, it will be sold in bottles as well, so you can stock up for when it goes away again. Now if you'll excuse me, I'm suddenly in the mood for some wings. ?