Buffalo Wild Wings' New Truffalo Sauce Sounds Freaking Amazing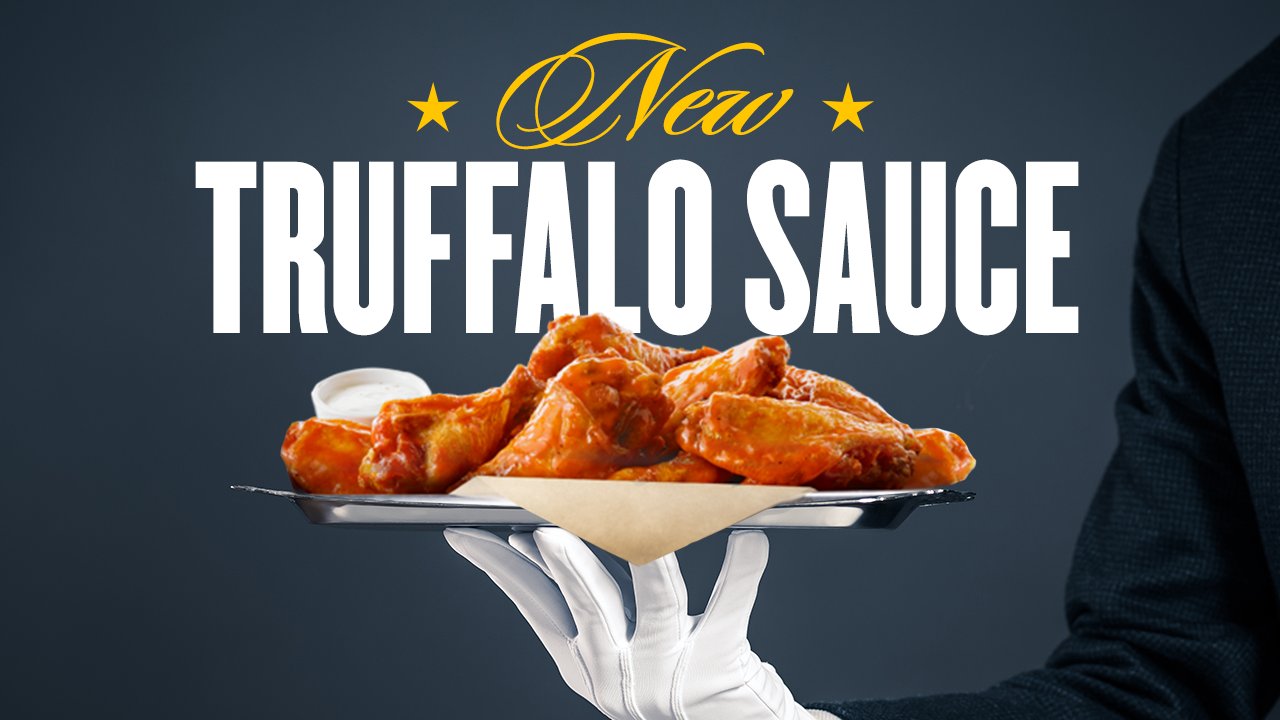 Buffalo Wild Wings is well-known for their selection of wing flavors, which include honey-sweet sauces, spicy spreads, and flavorful spice rubs. BWW currently offers a total of 26 sauces and seasonings. And if that's not enough, they like to mix things up every now and then with new limited-edition sauces.
The beloved wing slingers recently introduced their most sophisticated sauce yet, which mixes the rich, complex flavors of real white truffles and everything you love about Buffalo sauce into one great experience. They call it Truffalo Sauce. (Get it? Truffle + Buffalo = Truffalo)
It features the bold heat of traditional Buffalo sauce combined perfectly with the earthiness, aromatic and slightly sweet finish of truffles. "No need to fly to Italy or make a reservation at a stuffy 5-star restaurant, as America's sports bar is bringing a delicacy to the masses. And you can wash it down with champagne (of beers)," the restaurant said in a news release.
Last fall, BWW added Orange Chicken, Blazin' Carolina Reaper & Lemon Pepper sauces to the menu, and those were the bomb. So even though I've never had truffles before, I'm excited to give these a shot and get my fancy on. Heck, maybe I'll even rock my tuxedo t-shirt! 🤵
Ordering Buffalo Wild Wings' Truffalo Sauce comes with a $1 upcharge, as it's formulated with premium ingredients that don't exactly come cheap. After all, white truffle can go for up to $4,000 per kilogram for the rarest varieties. So when you look at it like that, these wings are a relative bargain by comparison.
But you can still keep things affordable by taking advantage of the Truffalo Sauce offer during their weekly promos like BOGO Boneless Thursdays and BOGO Traditional Tuesdays.
You can find the new wing sauce starting today at participating Buffalo Wild Wings locations nationwide for a limited time. If you've tried it, be sure to leave a comment below and let us know what you thought of them!