Taco Bell's Beloved Quesalupa Returns To Menus For The First Time Since 2016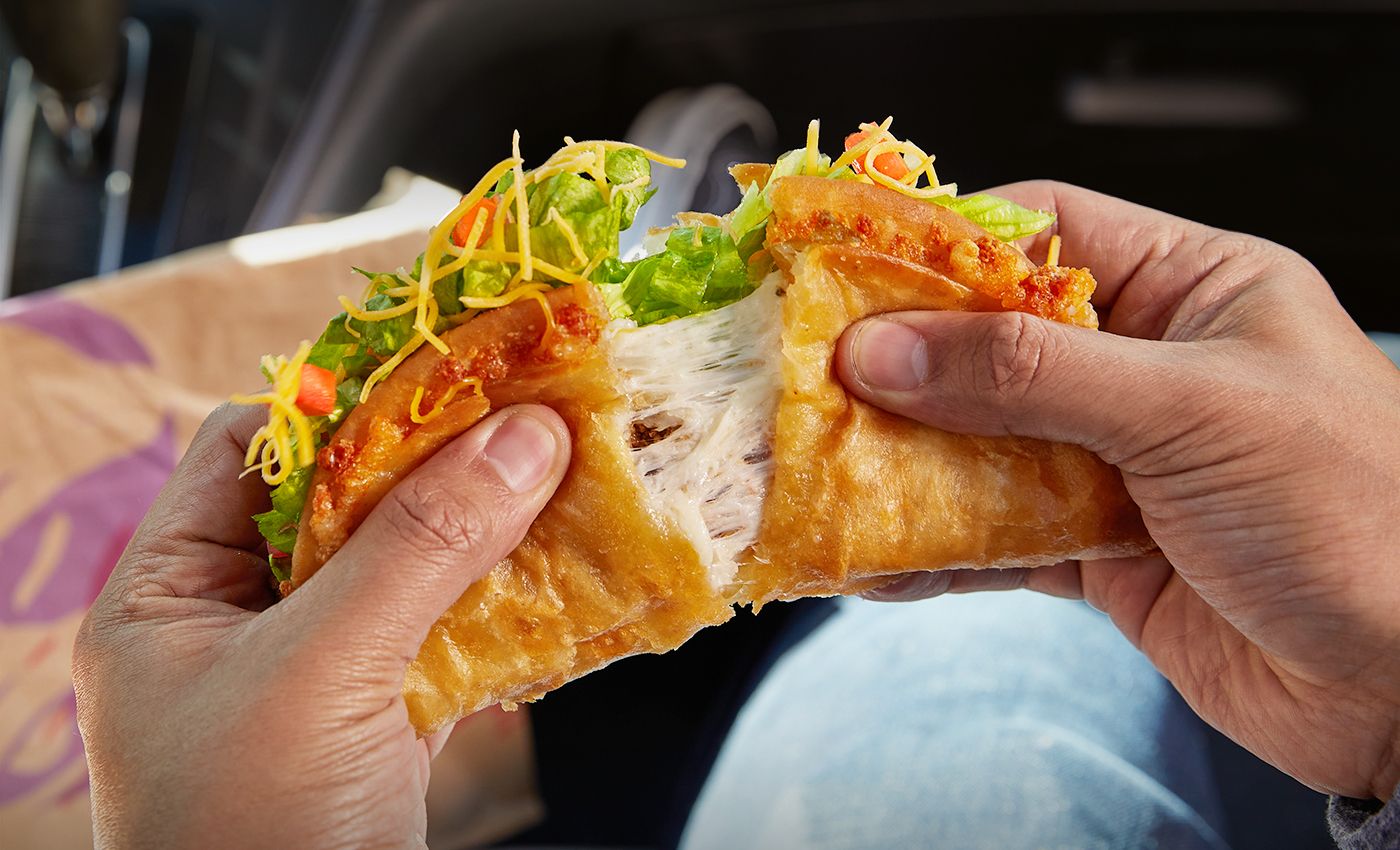 It's about to get cheesey up in here, because Taco Bell's iconic Quesalupa is back, and this bad boy is more craveable than ever, with 50% more cheese inside its famous double-layered shell!
For those of you who haven't had a Quesalupa before, it was a limited-time offering from 2016, and I'll never understand why they took it off the menu, because it was delicious! Essentially they stuff a famously crispy chalupa shell with a blend of melted pepper jack and mozzarella cheeses from edge-to-edge, and then add seasoned beef, crispy lettuce, cheddar cheese, diced tomatoes and reduced fat sour cream. Vegetarians can substitute the beef with black beans.
The Quesalupa will relaunch nationwide on Thursday March 11th and will be available for a limited time. The menu offering is available at participating locations for just $3.49 a la carte or $5.99 for a combo which includes a Quesalupa, 2 Crunchy Tacos and a large fountain drink.
"Our customers raved about the cheese filled Chalupa shell, so when the Quesalupa began its return journey back to our nationwide menus, we knew we needed to perfect that cheesy experience – one that will be consistent for every guest and every bite," said Liz Matthews, Taco Bell's Global Chief Food Innovation Officer.
Well, as if I haven't been going to Taco Bell enough recently for the Taco Bell $5 Cravings Box, now it looks like I've got another reason to visit. They're also bringing back their potatoes to the menu, so I'll have to get an order of them as well. R.I.P. to my waistline.