Get A Free Krispy Kreme Donut Every Day In 2021 With Proof Of Vaccination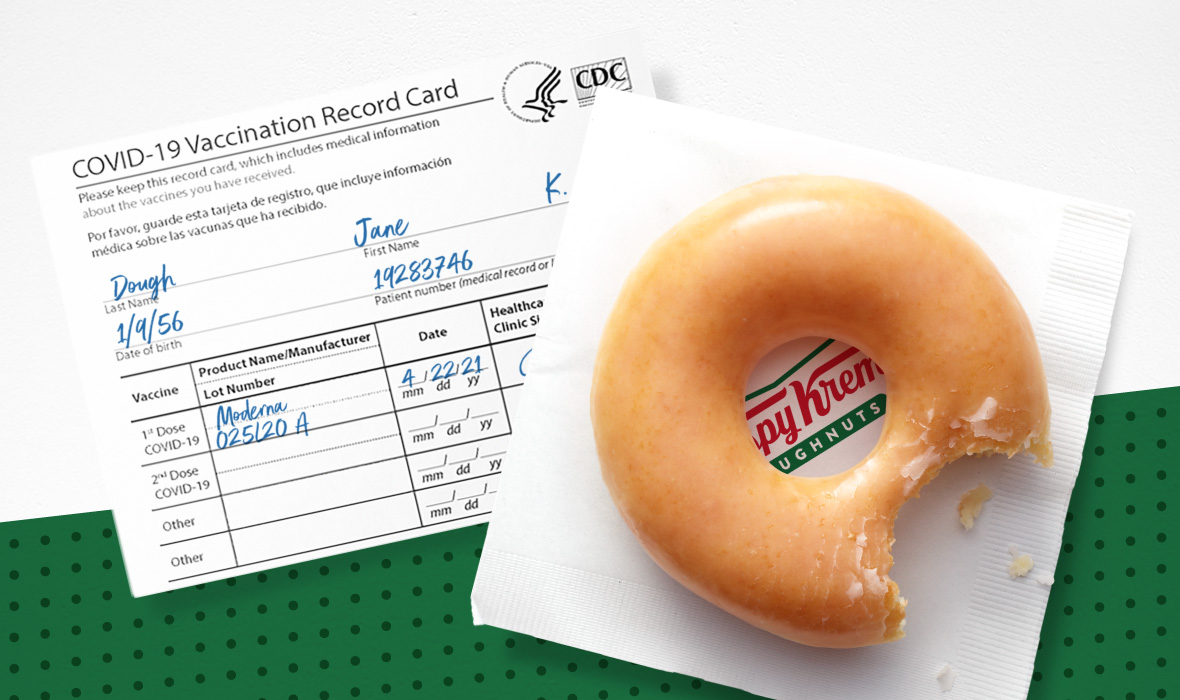 If you are on the fence about getting a COVID-19 vaccination, Krispy Kreme has a pretty sweet offer (literally) that might just change your mind: Free doughnuts for the rest of the year!
That's right people, Krispy Kreme wanted to find a way to show their support for those who are protecting themselves and other by getting vaccinated, so they launched the most delicious of campaigns, giving guests who show a valid COVID-19 vaccination card a free iconic Original Glazed doughnut – anytime, any day, even every day – through the remainder of 2021.
"We all want to get COVID-19 behind us as fast as possible and we want to support everyone doing their part to make the country safe by getting vaccinated as soon as the vaccine is available to them," said Dave Skena, Krispy Kreme Chief Marketing Officer.
If you have never tasted an Original Glazed doughnut hot off the line when that neon sign is lit up, you don't know what you're missing, as it's on a whole other level. Ironically, I drove right by a Krispy Kreme last week when I got my COVID-19 vaccine, but alas this promotion just started today (3/22), or I would have celebrated with a nice sugar rush.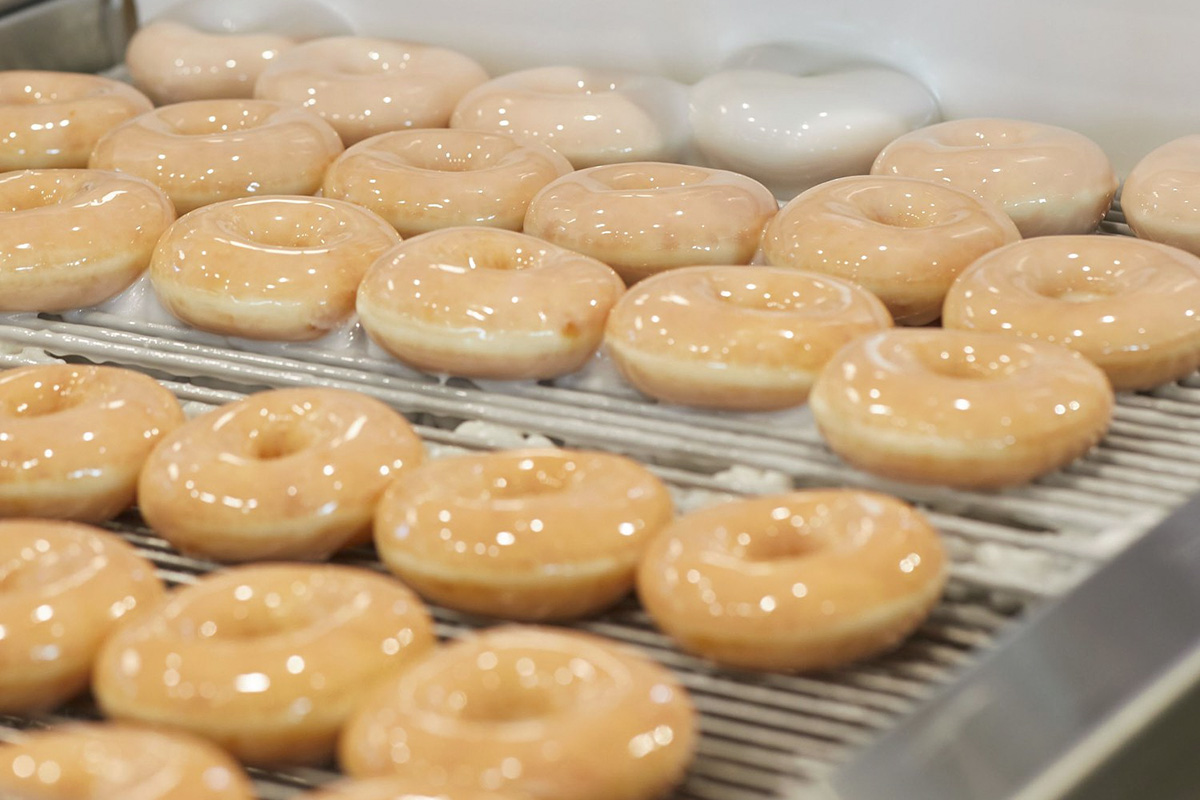 Sadly I don't have a Krispy Kreme nearby, or I'd be taking advantage of this deal every time I drove by there, likely gaining 30 pounds in the process (and maybe even diabetes). But I'll be sure to carry my vaccination card with me, just in case I happen to pass by one. It'd be nice if they'll accept a photo of your card on your phone, so you don't have to lug it around with you.
In addition, Krispy Kreme will support health care workers and volunteers who are helping administer vaccines by delivering free doughnuts to select vaccination centers throughout the country in the coming weeks. And for its team members, Krispy Kreme is offering up to four hours of paid time off each to help encourage and enable their COVID-19 vaccinations, thus furthering the safety of team members and guests.
Like I said, the Krispy Kreme free donut deal starts today and goes on through the end of the year, so once you get vaccinated, head over to your closest Krispy Kreme and reward yourself with a free tasty treat. And if you want to have some fun, show up to the store wearing a Krispy Kreme face shield. 🙂