Zoinks! Krispy Kreme Introduces Scooby-Doo Halloween Doughnuts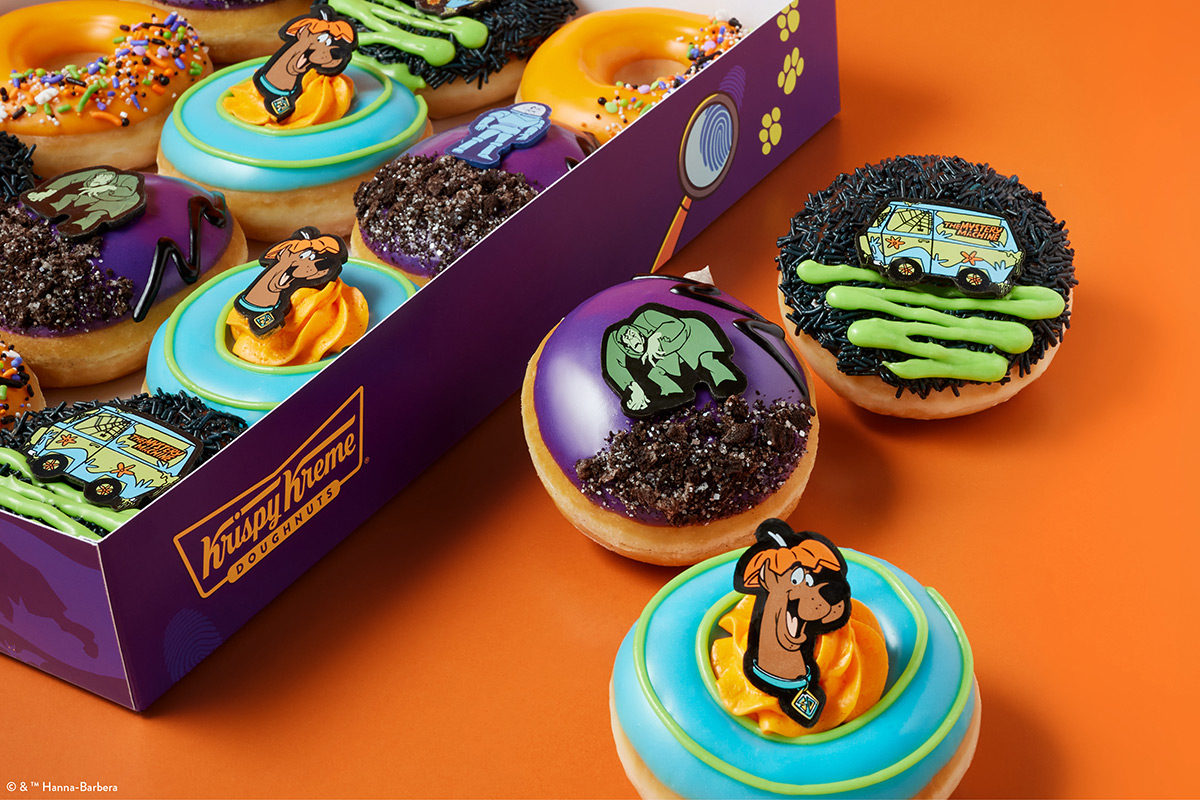 Scooby and the gang have teamed up with Krispy Kreme to bring mystery and monsters to life this Halloween in a first‑ever unveiling of the all‑new Scooby-Doo Halloween Dozen. So get in your Mystery Machine and drive thru to try these all-new donuts, available now thru 10/31.
Beginning today, fans can head to participating Krispy Kreme shops across the U.S. to grab a Scooby-Doo Halloween Dozen, which comes in a limited-edition custom Scooby-Doo dozens box and features new doughnuts perfect for any event, gathering or adventure this Halloween season:
Scooby Dooby-Doo Doughnut: An Original Glazed doughnut dipped in Scooby-Doo blue icing, decorated with Scooby-Doo lime green icing swirls, orange cake batter buttercream, and topped with a Scooby-Doo chocolate piece.
Mystery Machine Doughnut: An Original Glazed doughnut dipped in chocolate icing and chocolate sprinkles, decorated with Scooby-Doo lime green icing and a Mystery Machine chocolate piece.
Spooky Monster Cookies N' Kreme Doughnut: A doughnut filled with Oreo Cookies n' Kreme filling, dipped in Scooby-Doo purple icing, decorated with Oreo pieces, black chocolate icing, and a Scooby-Doo monster chocolate piece.
Jinkies! Halloween Orange Sprinkle Doughnut: An Original Glazed doughnut dipped in orange icing and decorated with a spooky Halloween sprinkle blend.
"We've asked Scooby-Doo and his friends to solve 'The Case of the Disappearing Doughnuts' because it seems like whenever we put out a dozen Krispy Kreme doughnuts, they vanish almost immediately," said Dave Skena, Global Chief Brand Officer for Krispy Kreme. "Scooby‑Doo is the perfect franchise this Halloween season for a fun collection of all-new doughnuts and to solve this spooky mystery."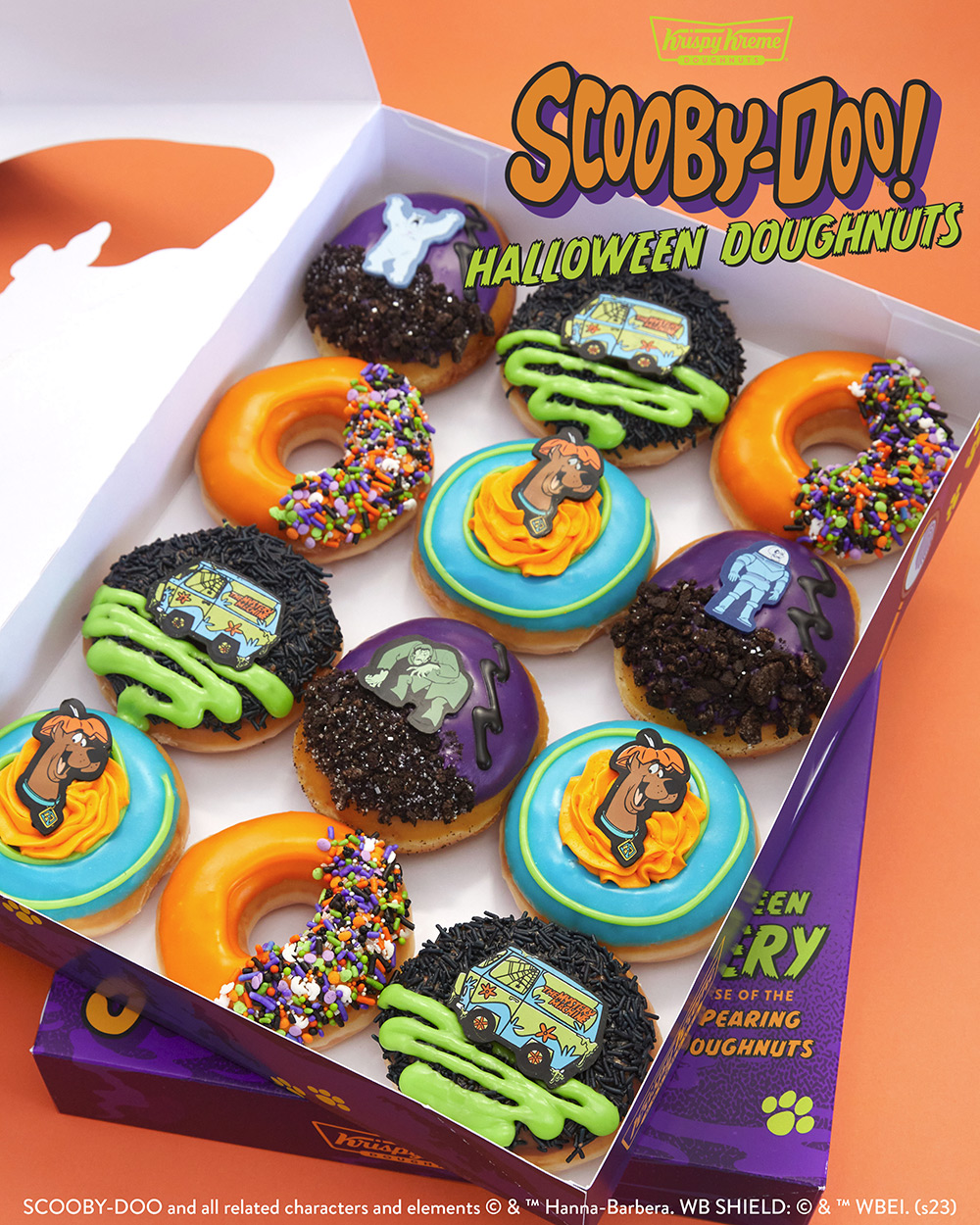 These delicious Krispy Kreme Scooby-Doo Doughnuts are available in-shop and for pickup or delivery via Krispy Kreme's app and website. Fans can also find a limited time Krispy Kreme 6-pack featuring the Scooby Dooby-Doo Doughnut, Mystery Machine Doughnut and Chocolate Iced with Halloween Sprinkles Doughnut delivered fresh daily to select grocery stores.
And to make the Halloween season even more Scoob'tastic, Krispy Kreme is offering guests who wear any Halloween costume to participating shops on October 31 a FREE doughnut of choice, no purchase necessary.
Ruh-Roh, there goes my diet! 🍩