Treat Yourself To 30 Days Of Tacos For Just $10 With Taco Bell's Taco Lover's Pass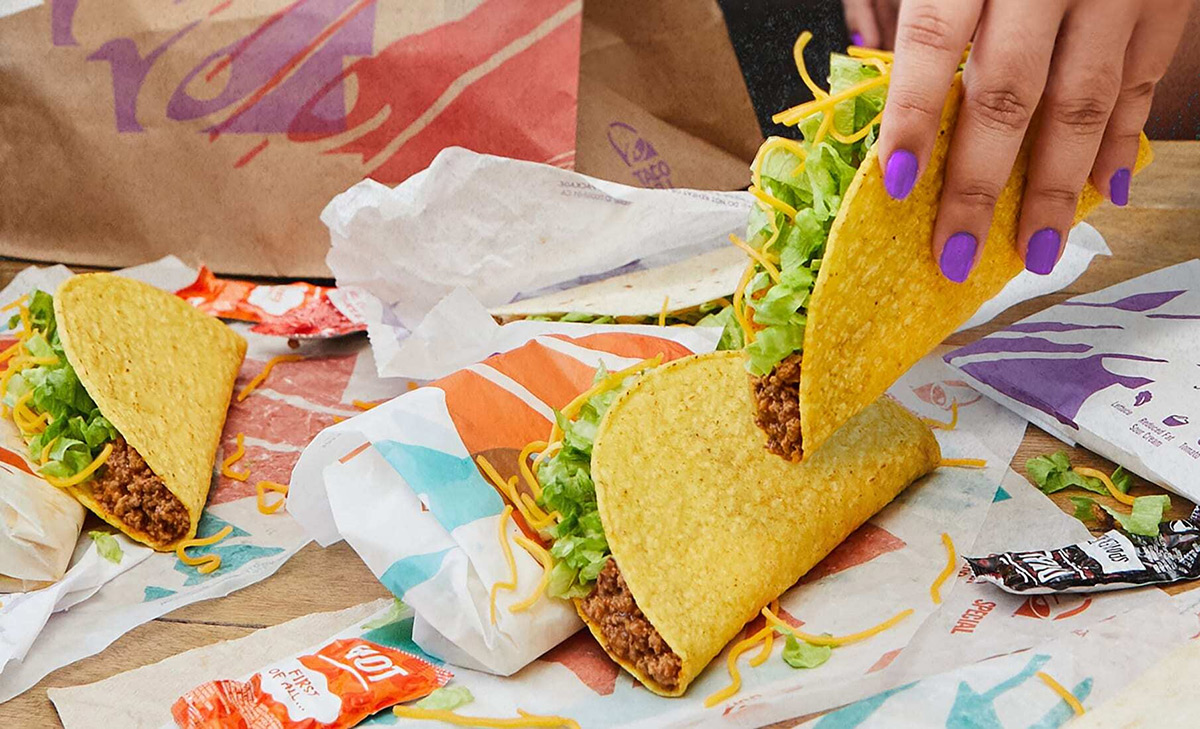 Taco Bell is kicking off 2022 with a bang (crunch?) with the debut of their Taco Lover's Pass, a digital taco subscription service that lets you redeem one of seven signature tacos a day for 30 consecutive days for just $10. Considering the price of an average taco at TB, you are coming out ahead if you eat there at least 7 times in a given month.
Not sure who really wants to consume that much Taco Bell, but if you're looking to satisfy your taco cravings, this seems like a pretty solid deal. Through the Taco Lover's Pass, guests can redeem any one of seven of the brand's most iconic tacos:
Crunchy Taco
Crunchy Taco Supreme
Soft Taco
Soft Taco Supreme
Spicy Potato Soft Taco
Doritos Locos Tacos
Doritos Locos Tacos Supreme
"There's no better way to kick off 2022, especially Taco Bell's 60th anniversary year, than by inviting our fans to enjoy our most iconic tacos every day for 30 days, all while underscoring our commitment to digital innovation and value," said Zipporah Allen, Chief Digital Officer at Taco Bell. "Tacos are in our DNA, and we're thrilled to offer our most ordered menu item through the Taco Lover's Pass. It's a fun way to continue offering unique ways to reward our most loyal fans through our digital access points."
To unlock the taco goods, users can simply purchase the pass via the Taco Bell app. After buying the pass, a secret category will unlock on the app menu, allowing fans to choose a taco and redeem in-restaurant. Yep, it's that easy.
I've been an avid user of Taco Bell's app, as they offer a ton of app-only deals, including the $5 Build Your Own Cravings Box (which is now $5.50, but still a smoking good deal). I also got early access to the Quesalupa and Naked Chicken Chalupa, access to the Friendsgiving Party Pack, Cyber Monday deals and more. Just be sure to turn off the sound notification, or you'll jump out of your seat when you hear the Taco Bell "Bong" go off.
So what do you say, who's ready to kiss those New Year's resolutions goodbye and indulge in some delicious tacos for the next 30 days? The Taco Lover's Pass is available starting today exclusively on the Taco Bell app. 🌮