Pizza Hut Melts Are A Cheesy New Offering For Solo Customers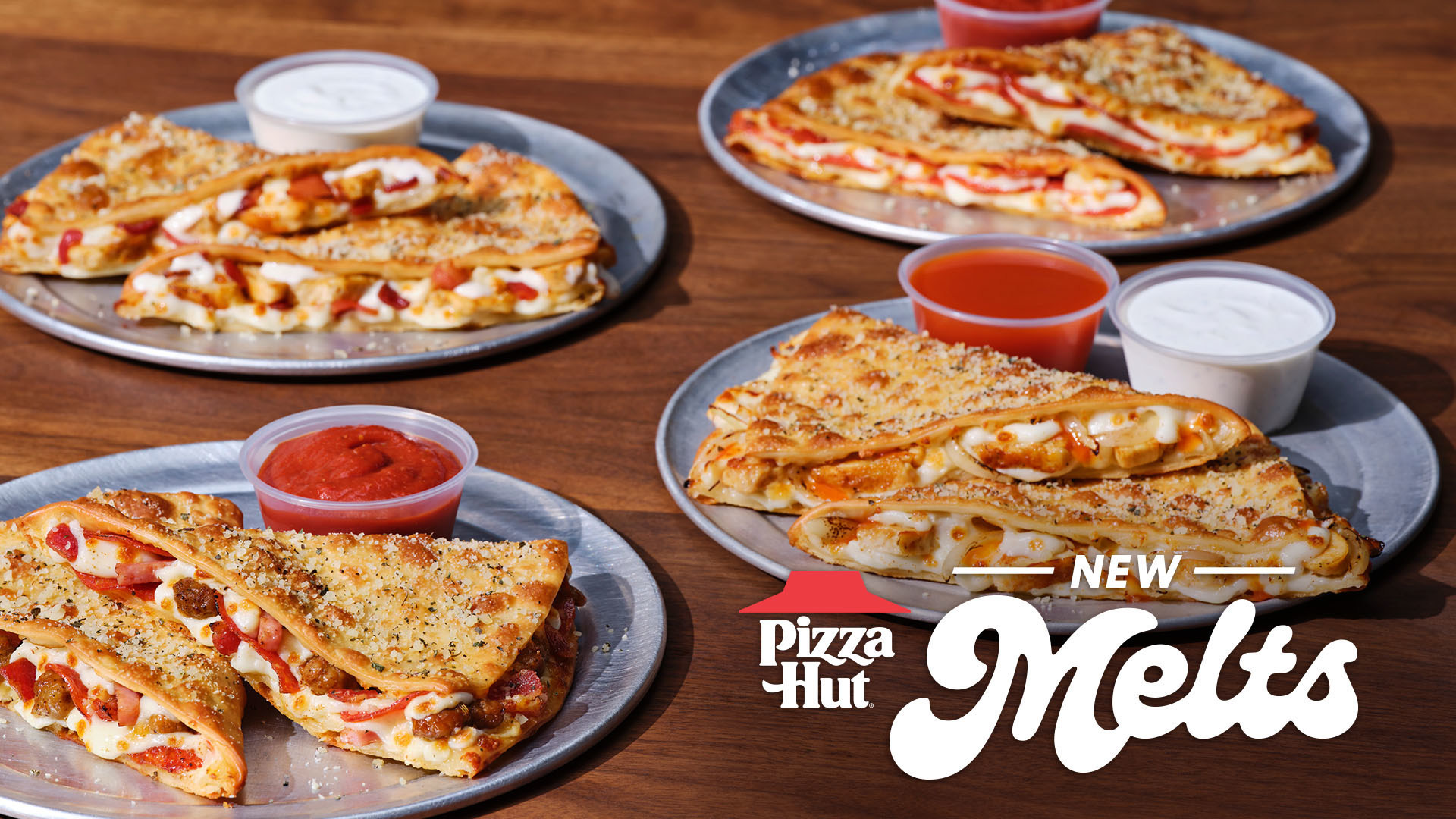 Pizza Hut is re-entering the "handheld category" with Pizza Hut Melts, which is a pizza-like sandwich made up of two slices of thin crust pizza loaded with an abundance of toppings and cheese, folded over, baked to melty perfection and complemented with a dipping sauce.
Unlike most pizza dishes, the Pizza Hut Melts were designed for a pizza party of ONE (finally giving the single guys some love), which gives you the option to enjoy the delicious taste of pizza without having to order a whole pie, whenever or wherever you want.
Cheesy, crispy, loaded with toppings, and served with a perfectly paired dip, Pizza Hut Melts are great for a quick savory snack, lunch, or on-the-go dinner. Melts are available in four different varieties:
Pepperoni Lover's served with marinara dipping sauce
Buffalo Chicken served with buffalo dipping sauce and ranch dipping sauce
Chicken Bacon Parmesan served with ranch dipping sauce
Meat Lover's served with marinara dipping sauce
The Pizza Hut Melt succeeds its handheld predecessors the P'Zone, a pizza-calzone hybrid that was introduced in 2002 and was a huge success (I ate so many of them back in the day!), and the P'Zolo, a pizza-sub sandwich hybrid that debuted in 2012.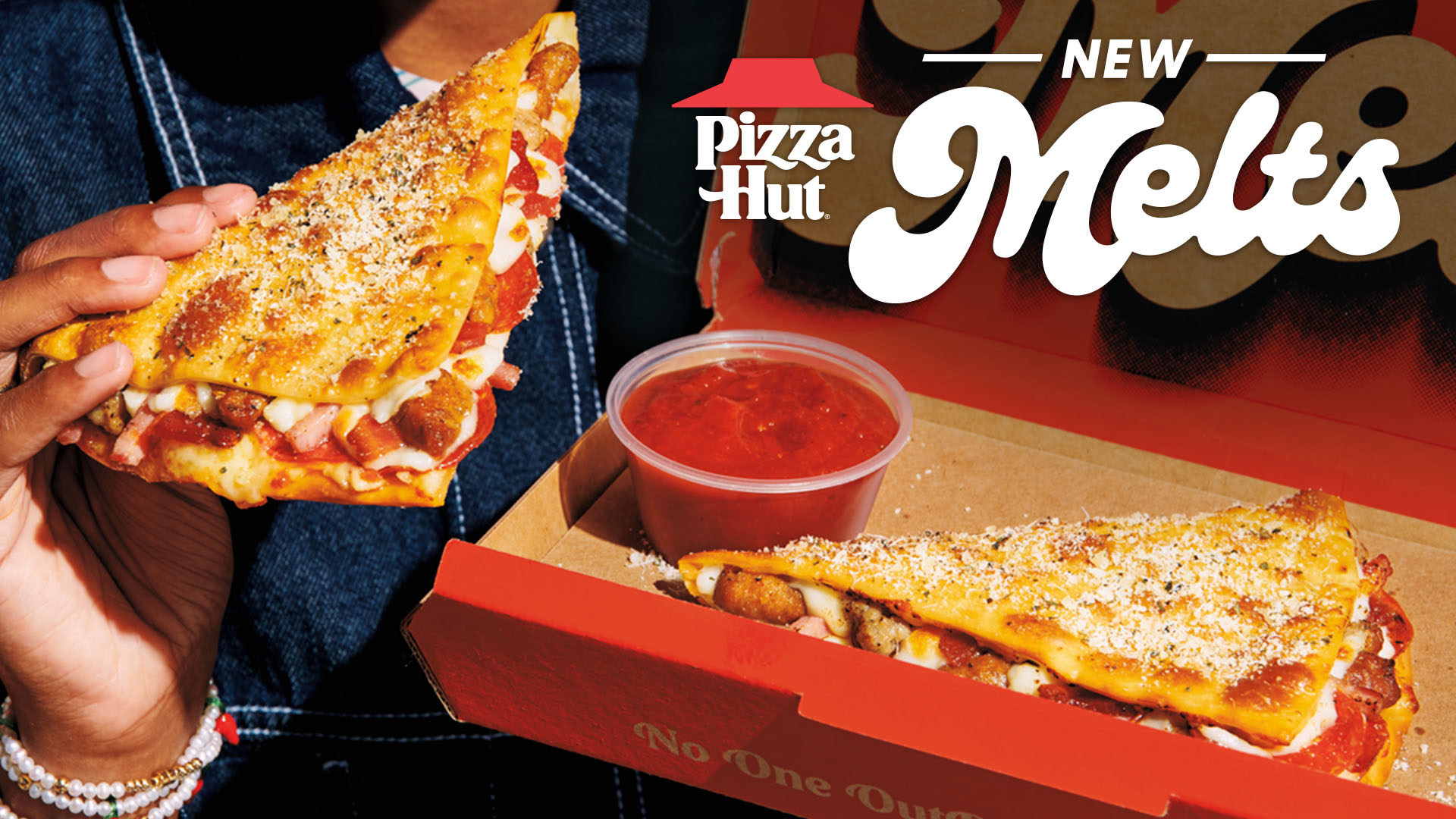 Given the success of Papa John's Papadias, I can only assume that it gave Pizza Hut the kick in the butt they needed to re-enter this handheld market. And as a single guy who doesn't need a whole pizza for myself, I'm all about the idea around the Melt.
"We like to say – pizza is for WE, Melts are for ME because sometimes you want the delicious taste of pizza all for yourself without having to order and share an entire pie," said Lindsay Morgan, Chief Marketing Officer at Pizza Hut. "With Melts, now there's a new way to get the bold flavors of your favorite pizza – or what you might get on your favorite sandwich – just for you, whenever and wherever you want."
You can order Pizza Hut Melts now for $6.99 at participating Pizza Hut restaurants nationwide. Try one for yourself and let us know what you think of it!