Krispy Kreme's New All-Chocolate Donut Collection Will Have You Drooling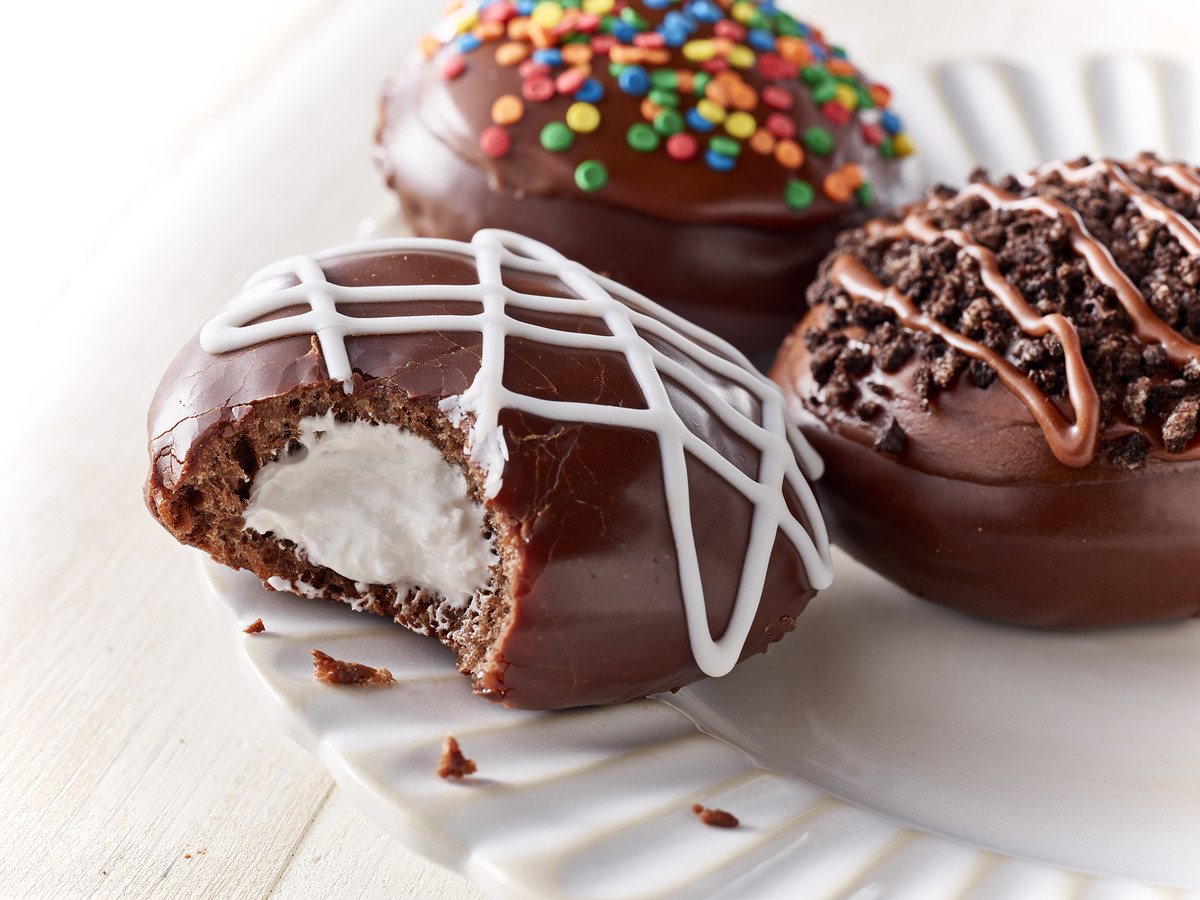 Roughly a third of Americans start faltering on their New Year's resolutions right about now, and Krispy Kreme isn't helping matters any with the introduction of their all-new Chocolate Glaze Collection, which turns four of its classic filled doughnuts chocolate.
Krispy Kreme's Chocolate Glaze Collection features the popular Cake Batter, Raspberry Filled, Chocolate Iced Kreme Filled and Oreo Cookies & Kreme doughnuts, which have been "choco-fied" with chocolate dough and mouthwatering chocolate glaze.
Can you say YUMMY!? Aaannnnd, there goes my diet..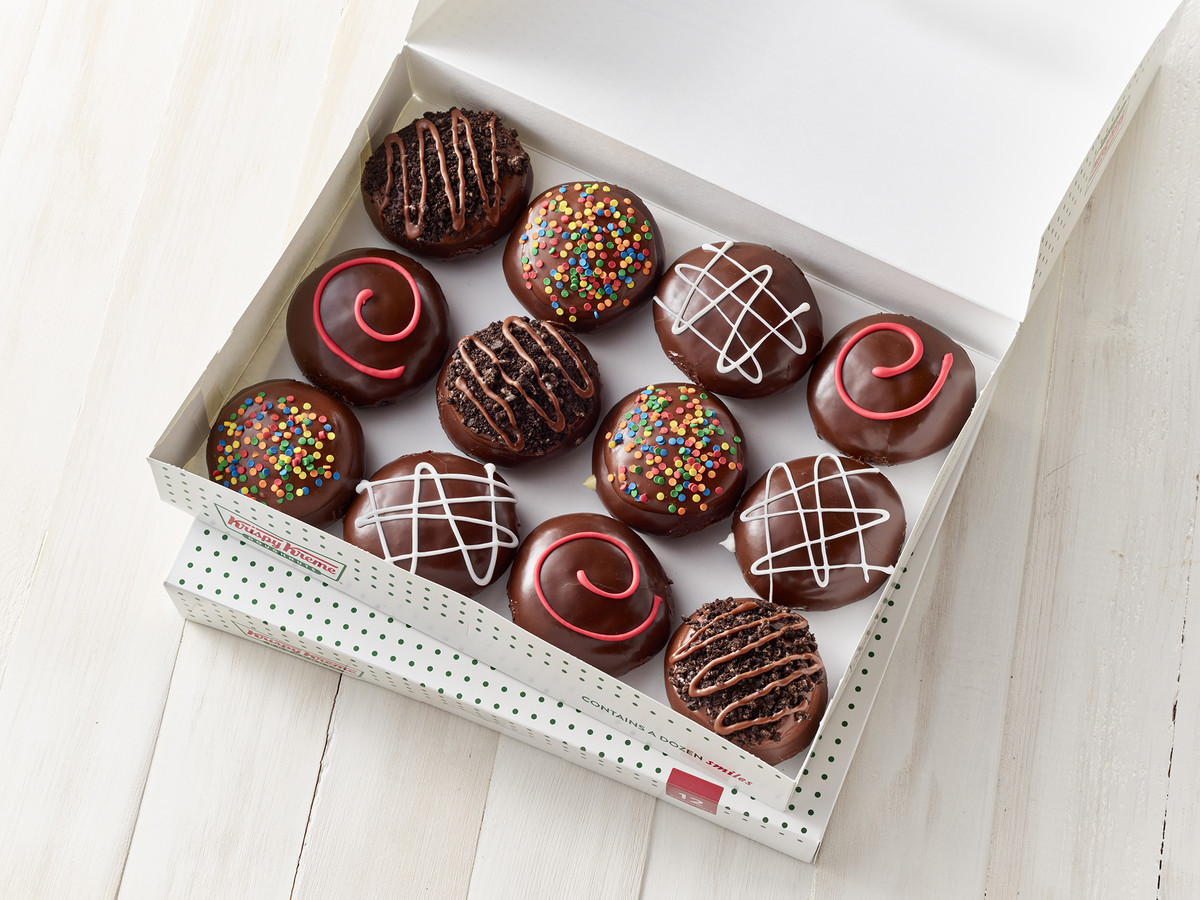 These delicious donuts are only available from January 14 through January 27 at participating Krispy Kreme shops throughout the U.S. and Canada, so if you're in the midst of your "New Year, New You" routine, consider eating one on your cheat day and #CheatSweet.
After all, according to American College of Sports Medicine exercise physiologist Jim White, the "occasional indulgence is one of the keys to succeeding" at your diet. "Allowing some indulgences provides a break from normal dieting without sabotaging your results."
Sound advice, I can't find any fault with that argument.. 😀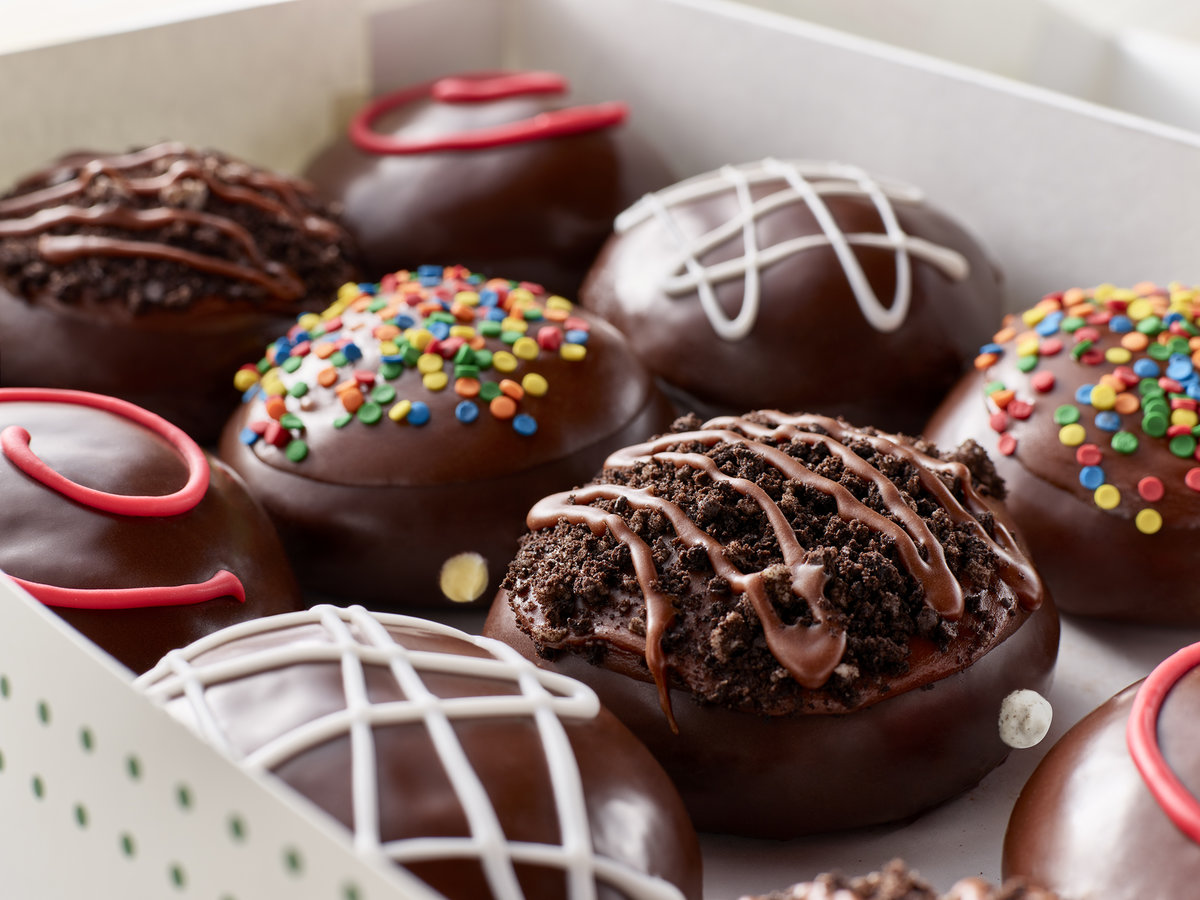 In addition, anyone who joins Krispy Kreme Rewards by downloading the Krispy Kreme app or via krispykreme.com from January 14 through January 27 will receive one FREE dozen Original Glazed Doughnuts with the purchase of any dozen at regular price.
Now if you'll excuse me, I've gotta go make a Krispy Kreme run for the office! ?
Photos courtesy of Krispy Kreme