Phiaton Moderna MS 200 Earphones Giveaway
The Phiaton Moderna MS 200 Earphones are the first earphones of the MS series and truly exemplify Moderna. Powerful combinations of sporty carbon fiber, opulent red accents, and the acclaimed "half in-ear" body structure are blended with remarkable acoustic performance producing Phiaton's most elegant yet […]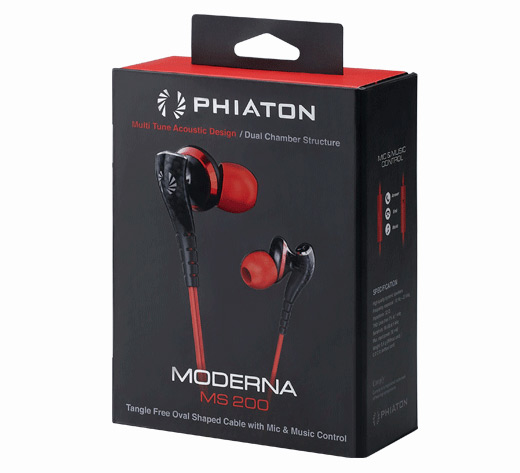 The Phiaton Moderna MS 200 Earphones are the first earphones of the MS series and truly exemplify "Moderna." Powerful combinations of sporty carbon fiber, opulent red accents, and the acclaimed "half in-ear" body structure are blended with remarkable acoustic performance producing Phiaton's most elegant yet aggressive earphones yet.
Dual Chamber for Rich Sound and Powerful Bass
Red-Hot Carbon Graphite Fiber Design
The New "Multi-Tune Acoustic Design"
Tangle Free Oval Shaped cable with Microphone
Hours of Comfortable Listening, 6 Sets of Eartips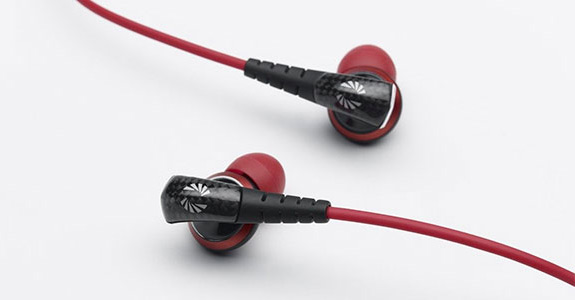 The headphones retail for $149, but you've got a chance to score a pair for FREE! One lucky winner will walk away with the Phiaton Moderna MS 200.
To enter the contest, simply leave a comment below telling us why you want to win the Phiaton headphones. We'll pick a winner at random next Friday.
THE CONTEST IS NOW CLOSED!
Good luck!