Red Bull Releases Full POV Video Of Felix Baumgartner's Jump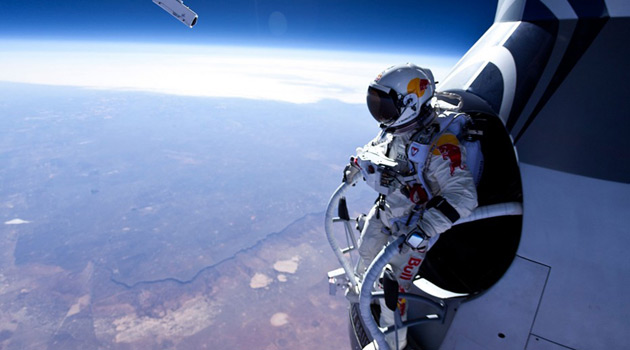 Last year, Felix Baumgartner completed a record breaking jump from the edge of space, with more than 7.1 million people watching the jump live on YouTube. For this generation, it was an event as big as the moon landing back in 1969, and Baumgartner became an instant celebrity.
Now a full year later, Red Bull has released a full POV video of this amazing feat. See through the eyes of Felix Baumgartner as he completes his world record breaking jump from the stratosphere!
Some stats from the jump:
He jumps from 127,850 feet
The jump takes a little over nine minutes
Breaks the sound barrier at 0:47
Max speed 847 MPH
Goes 0 to 847 MPH in 50 seconds
Travels roughly 14.5 miles in only 1 minute 30 seconds
It's an amazing video that really puts things into perspective, so take 10 minutes and check it out!