Remember That Woman Who Lost $10K For Answering "Chicken" On Family Feud?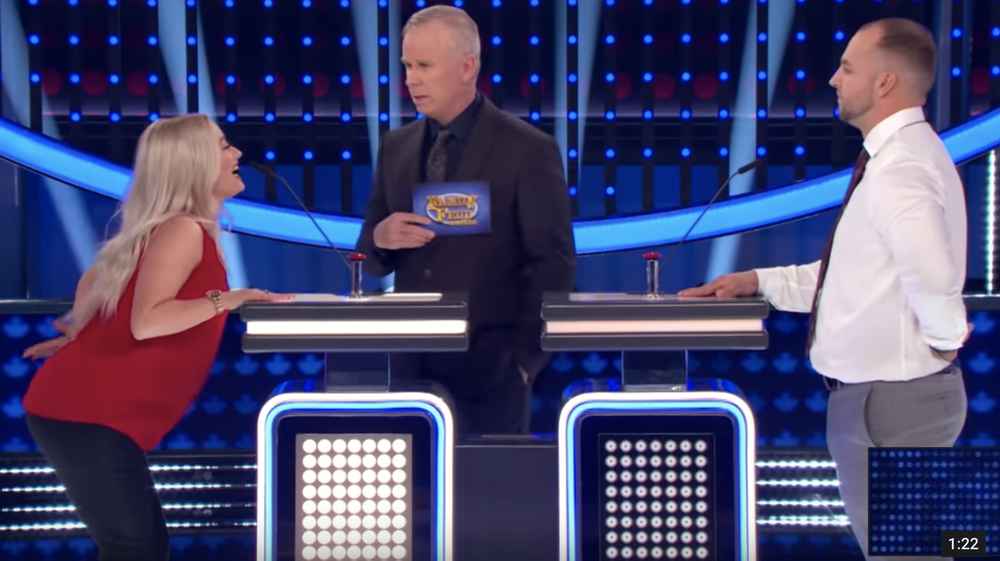 Last week, the Internet had a field day after Family Feud Canada contestant Eve Dubois made a costly mistake in the final round of the game, responding to the question "What's Popeye's favorite food?" with an enthusiastic "chiiiickeeeeennnnn!", instead of spinach.
Clearly, Eve must have had that epic Popeyes chicken sandwich on her mind when buzzing in. And just like that, her family's chances of winning $10,000 were gone. But fear not, because this story has a happy, albeit greasy ending, thanks to the folks at Popeyes Louisiana Kitchen. Wait, there are Popeyes in Canada? Apparently so!
After hearing about Eve's snafu, Popeyes decided to give her one heck of a consolation price, in the form of $10,000 worth of Popeyes. With her mega gift card, she can buy a heart-stopping 1,920 chicken sandwiches, 959 3-piece Bonafide Chicken dinners, or 348 pounds of popcorn shrimp. "Survey says: A Lipitor prescription is in your future."
#LoveThatChickenFromPopeyes. And now you'll have that jingle in your head all day long 🙂