Review: Belkin Wireless Dual-Band Travel Router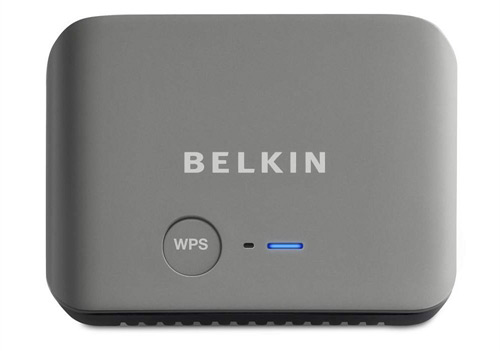 The Belkin Wireless Dual-Band Travel Router is a must-have for frequent travelers. The router creates a personal hotspot for laptops, smartphones, and tablets.
It's made for people who want to take a hotspot with them as they travel, so they "do not have to rely on wired Ethernet connections or slow bandwidth". Now just pay for one hotel Internet connection and get all your devices online at the same time!
Advanced Dual-band performance is perfect for watching movies, TV shows and surfing the Web. The router's compact size (3.5 x 2.5 x 1 inches) makes it easy to pack, and it comes with a handy, handsome travel case that neatly holds its Ethernet cable and power supply.
The Belkin is pre-configured with 256-bit WPA/WPA2 security encryption, so your sensitive data will remain safe and secure. It also supports VPN, PPTP, and IPSec pass-through, which allow you to create local networks with ease.
The router is compatible with 802.11a/b/g/n wireless standards, so it can connect with nearly any Wi-Fi-enabled device. It will deliver speeds of up to 150Mbps on 802.11n devices.
You can order the Belkin F9K1107 from Amazon for only $69.99 with free shipping: