The 2017 Mercedes-Benz C300 Delivers Attainable Luxury In A Fun Coupe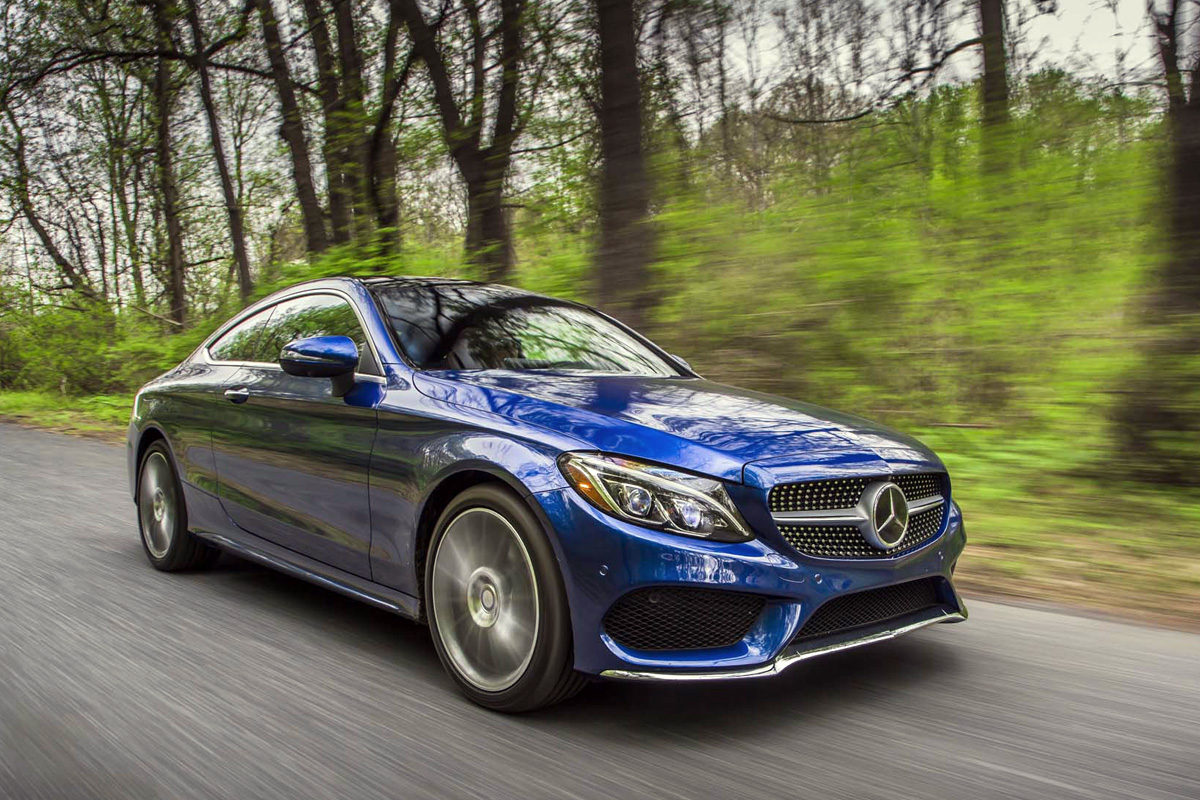 What's better than an affordable, beautiful little coupe that loves to run? When it's got that coveted Mercedes-Benz badge. The 2017 Mercedes-Benz C300 Coupe has some turbocharged goodness under that sleek bodywork, and with available all-wheel drive and a starting price of about $43,000.. what's not to like?
After a week in the little C300, I found myself wishing I had more time with the car. The cost-cutting measures required to get this Merc to such an attainable price point were not nearly as steep as might be expected. The 2017 C300 has a beautiful exterior and an even prettier interior with plenty of lush lux to go around.
Mercedes-Benz redesigned the C-Class sedans in 2015 with new body styling and more engine options. This year, they changed the Coupe models to match. We're big fans of the rolling curves and fast pacing of the new Benz styling on the bigger C's, but in this little Coupe, they become even more dynamic.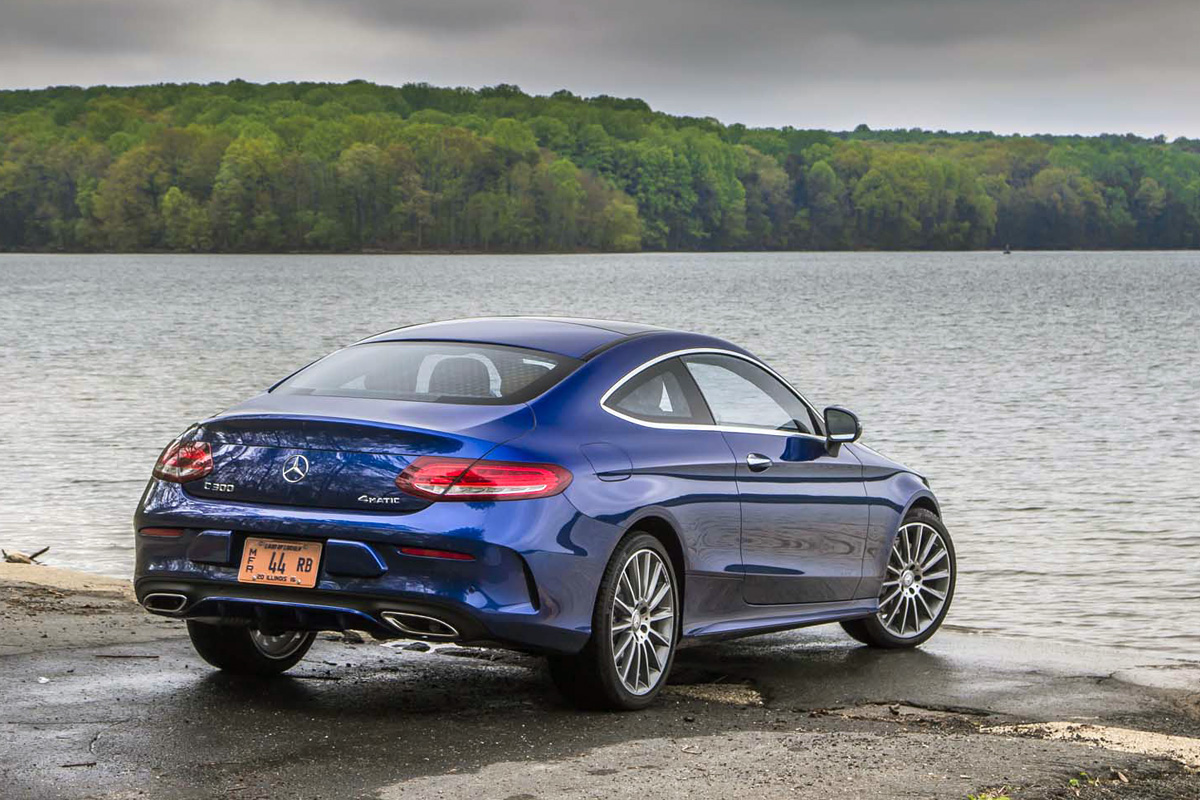 A bigger grille, more emphasis on the roofline's rear slope, and a slightly tighter pinch to the upper and lower body lines result in a really sharp car that won't be mistaken for anything but a Mercedes.
Underlying that beautiful exterior look is a new 2.0L turbocharged four-cylinder engine that puts out a strong 241 horsepower and 273 foot pounds of torque. This runs through a seven-speed automatic transmission to the rear wheels, but a 4Matic all-wheel drive system is available. We drove the AWD model and loved the great feel that gives to the powerhouse of a four-banger this car runs with.
0-60 happens in a quick 6.5 seconds, while still returning a respectable 25MPG combined (in AWD, 26MPG combined in RWD). Even with my tendency to mash the pedal to the floor at every given opportunity, we saw about 22MPG on average.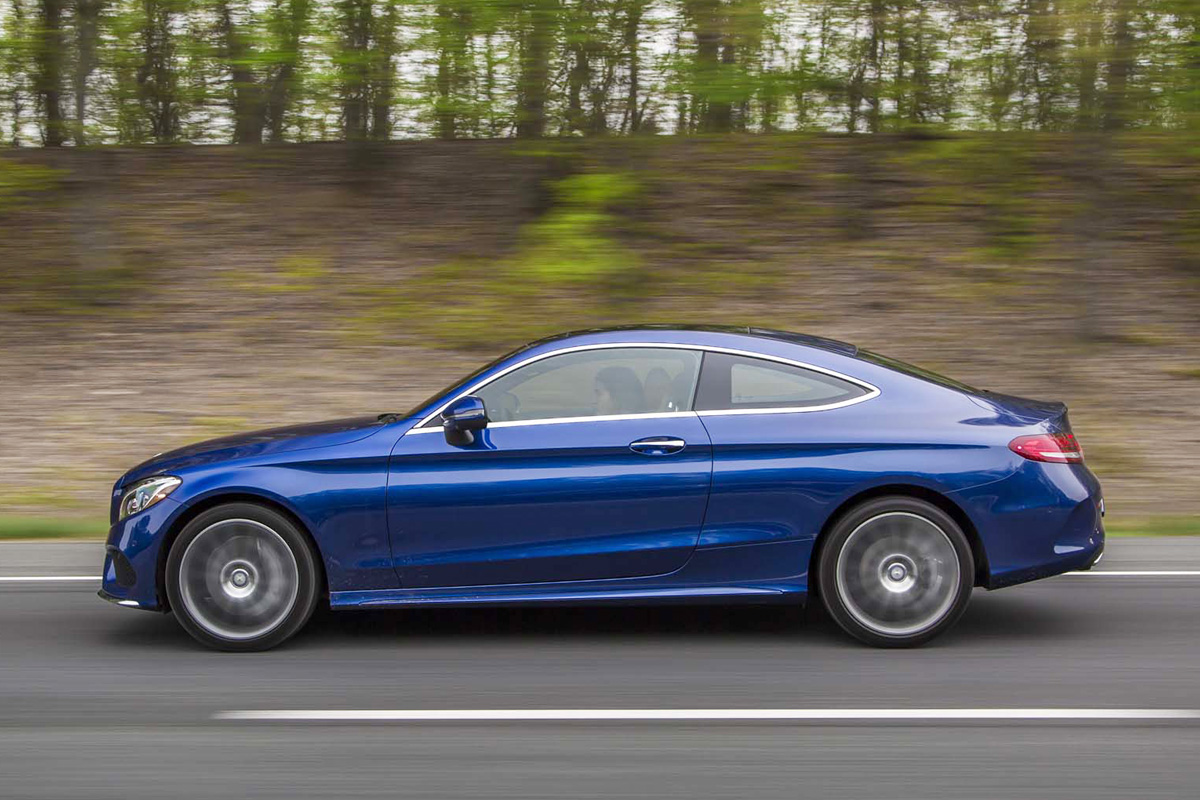 On the road and highway, the 2017 Mercedes-Benz C300 Coupe corners and handles very well. Sure, there are sports cars that will better it, but most of them will also cost you a lot more to buy. They're also not likely to be as nice to look at. Or as well-fitted on the inside.
The interior of the C300 Coupe is pure Mercedes. Well-bolstered front seats greet driver and passenger, with a lot of adjustment options and top shelf comfort. Taller folks, like myself, can fit into the little coupe easily. Just be ready to get some knee bends in when you're ready to get out. We could mention the rear seats, but they're mostly there for groceries and maybe a car seat. Perhaps on a night out, they could be used for the sorry sucker who lost the rochambeau for shotgun.
For those looking for a great-looking little coupe that's affordable and will definitely turn heads, the C300 is the way to go. Those with a more performance-minded bent may want to look at some of the other coupes in the C-Class lineup, though. The AMG models include the C43 and C63, both of which have larger engines and window stickers to match.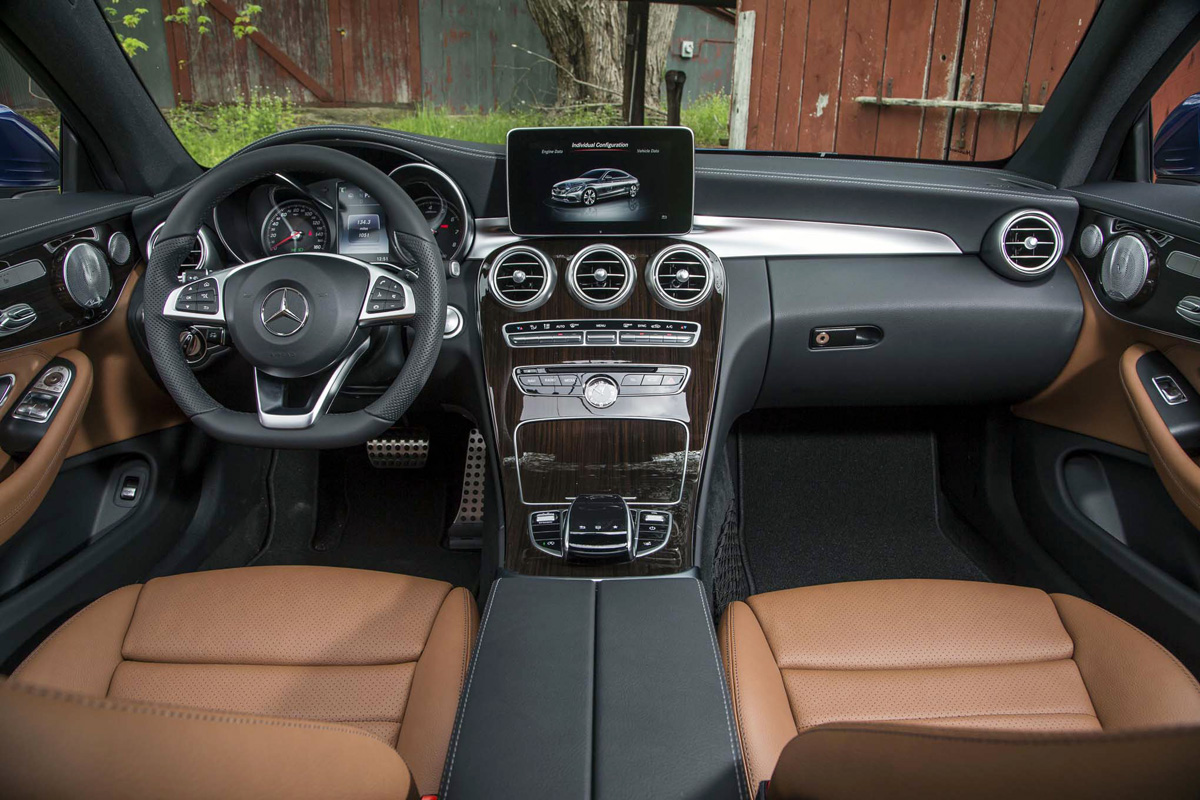 As it is, the 2017 Mercedes-Benz C300 is an excellent entry-level coupe that anyone would be proud to own.. Or be seen in.