These Young Men Risked Everything And Funded Their Startups On Plastic
Capital is one of the primary inputs required for productivity. In the modern realm, a young man might have a great idea but may find it very difficult to qualify for a personal loan. Fortunately, there's a source of capital that he might be overlooking: His credit card.
Many young men, especially college graduates, receive numerous credit card offers in the mail. What if they funded their startups using their own credit cards? These three young men risked everything and funded their startup on plastic.
Gray Line Between Business & Personal Credit Cards
Most business credit cards have much higher credit lines than personal credit cards. But for a smaller startup with virtually no overhead, personal credit cards might provide just enough money to get the ball rolling and it's now easier than ever, with most banks offering the ability to apply for a credit card online. I've met some entrepreneurs who used multiple credit cards to fund their startups.
The truth is that since most small businesses are sole proprietorships, the business line of credit will actually be based on the owner's personal creditworthiness, with the entrepreneur being the guarantor of the loan. Some entrepreneurs will spread out the risk by getting their family members involved.
There are many solid reasons for using credit cards to fund startups. First of all, it's much easier to qualify for a personal credit card; since the Credit Crunch of 2008, small business loans are an endangered species. Secondly, credit cards can help you build up your credit history. Thirdly, each month you'll receive a monthly statement, which can be like having your own accountant. Fourthly, plastic is ideal for the do-it-yourself (DIY) entrepreneur mentality.
1. Google Founded On Plastic
In the 1990s, the World Wide Web was still taking baby steps. It had grown from being simply a VAX account for sending messages, but it was still missing something. It was difficult to conduct searches using regular human keywords as opposed to computer source code. In January 1996, two Stanford University students, Sergey Brin and Larry Page, started writing the computer algorithms which would eventually become Google.
"We had to use all of our credit cards and our friends' credit cards and our parents' credit cards …." – Larry Page
With the nascent idea in their heads, the two Google founders collected $15,000 from family, friends and their own credit cards to create a business plan. The rest is history.
In 2005, Charles Huang struggled to raise capital to build small plastic guitars for gaming consoles. So Huang maxed out his credit cards to finance RedOctane, the publisher of Guitar Hero, the highest grossing game in U.S. history. The series went on to sell more than 25 million units worldwide and brought in $2 billion in retail sales, prompting Activision to acquire RedOctane for nearly $100 million in 2007. Without the ability to use credit cards to finance his venture, he wouldn't be where he is today.
3. Filmmaker Kevin Smith Finances A Cult Classic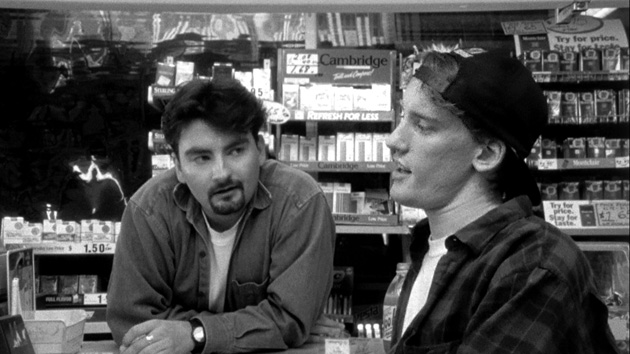 In the early '90s, director Kevin Smith made the movie Clerks for $27,575. It was mainly funded by 10 credit cards that Kevin had to his name, funds garnered from store credit after he sold his comic book collection, a family donation, and paychecks from working at the Quick Stop and RST Video. The movie was filmed in the convenience store in which Smith worked, and he was only allowed to shoot at night after the store closed.
While Clerks didn't do so great at the box office, it became an instant classic when it came out on video. The earnings from the first movie allowed him to create sequels, and he was able to further his career with several other successful movies. Today, Smith is a household name, and it was his willingness to risk it all that allowed him to achieve his dreams.
With your own credit cards, you can take the bull by the horns.