This Concept Superyacht Has A Showroom For Your Car Collection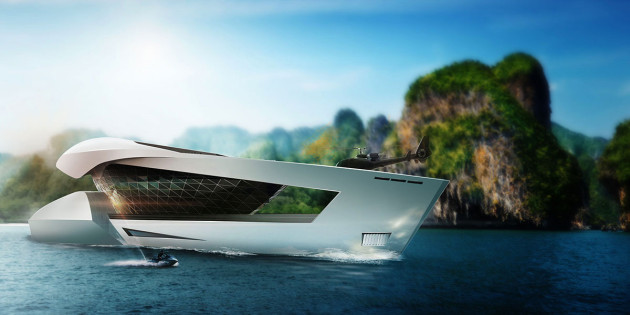 We've shared some pretty over-the-top superyachts here in the past, but the CF8 concept from Dutch design firm Sea Level Engineering might just take the cake.
The 240-foot vessel's name stands for "cars and family in 80 meters," a nod to the ship's capacity to house a fleet of cars. You know, because the 1% can't risk being seen driving around Monaco in a rental car. Instead, you can bring your Lamborghini, Brabus 6×6, or even something like the $800,000 Marine Edition Mono, a lightweight, salt-resistant vehicle that's designed for life at sea.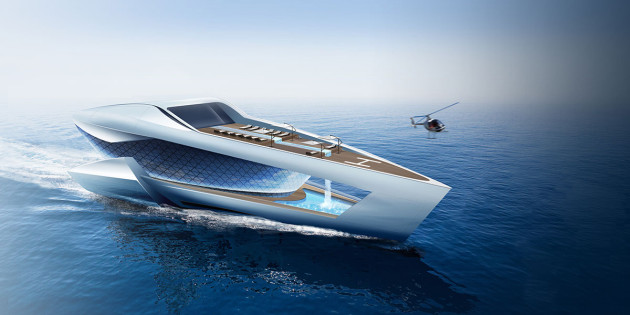 But the car showroom isn't the only thing the CF8 has going for it. The ship will also have a waterfall flowing from the top deck to a swimming pool in the middle of the ship. You know, because you're not a baller unless you have your own personal waterfall!
Still not impressed? There are also plans for a helipad, movie theater, Jacuzzi, gym, eight guest cabins and even a personal DeepFlight Dragon submarine.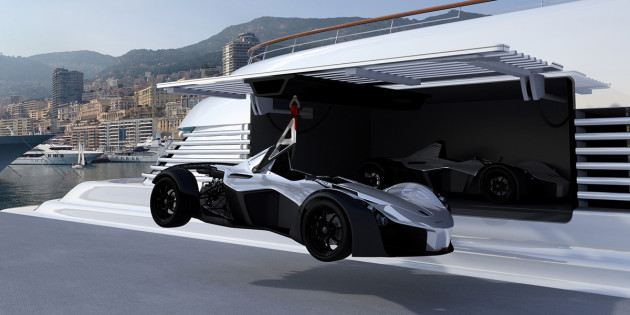 There's no word on pricing just yet, but like they say, "if you have to ask.."