Trying To Shed Weight For The New Year? Make Sure You're Taking Protein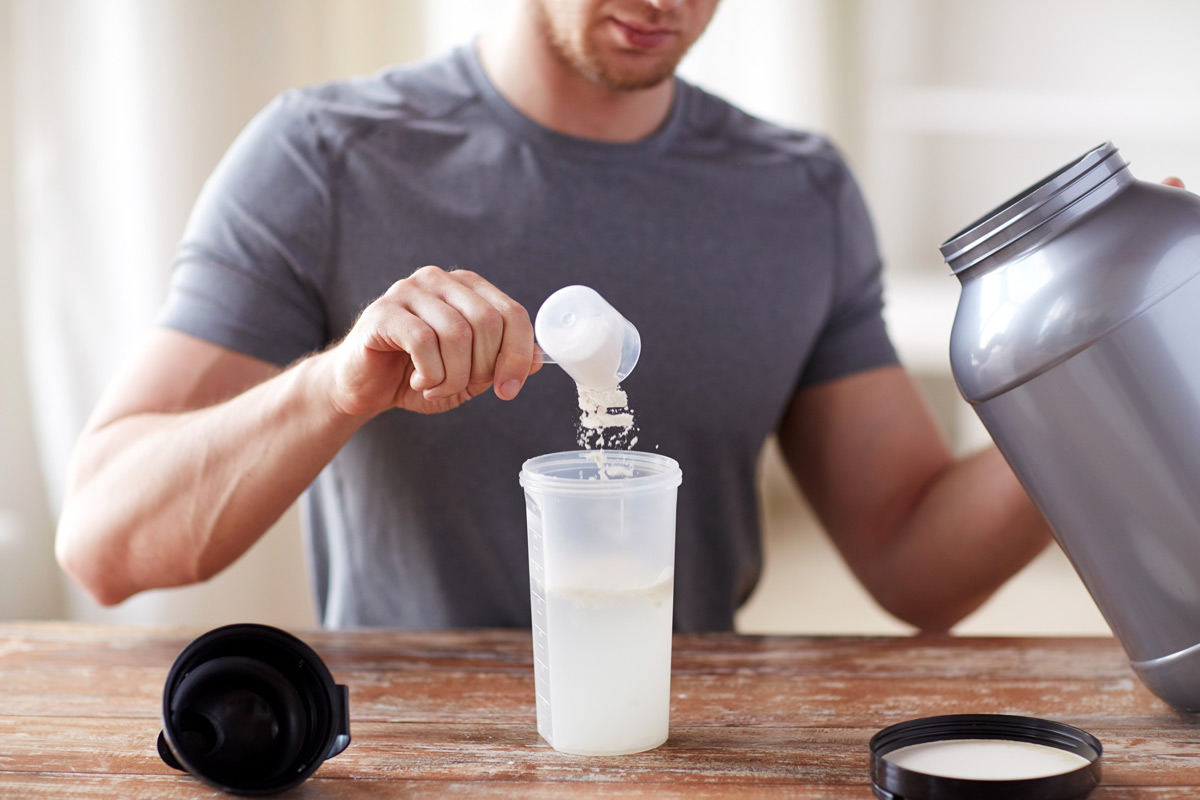 Did you put on some weight during the holidays? Yeah, you're not alone. In fact, that's why so many people vow to lose weight as part of their New Years Resolution, thus making the gym insufferably crowded for a few weeks before most people give up. It's a sad but true fact..
The problem is that people come to the gym expecting instant results, and when that doesn't happen, they get discouraged and give up. They think that if they walk on the treadmill for 30 minutes a day, they'll drop 10 pounds in a week. But it just doesn't work like that people!
Look, unless you're doing high intensity interval training (HIIT), you're basically wasting time on the treadmill. Instead, head to the free weights or machines and focus on working out your muscle groups. People don't understand that the process of building muscle effectively burns fat, and it doesn't stop when you leave the gym. But one thing that's paramount to succeeding is getting enough protein to repair and rebuild your broken down muscles.
Since it's hard to get the necessary amount of protein from regular eating alone, you should drink a protein shake to easily and quickly boost your daily protein intake. Now despite what you might think, all protein shakes aren't created equal. Many protein shakes are loaded with sugar and other garbage to make them "taste better", which kind of defeats the purpose.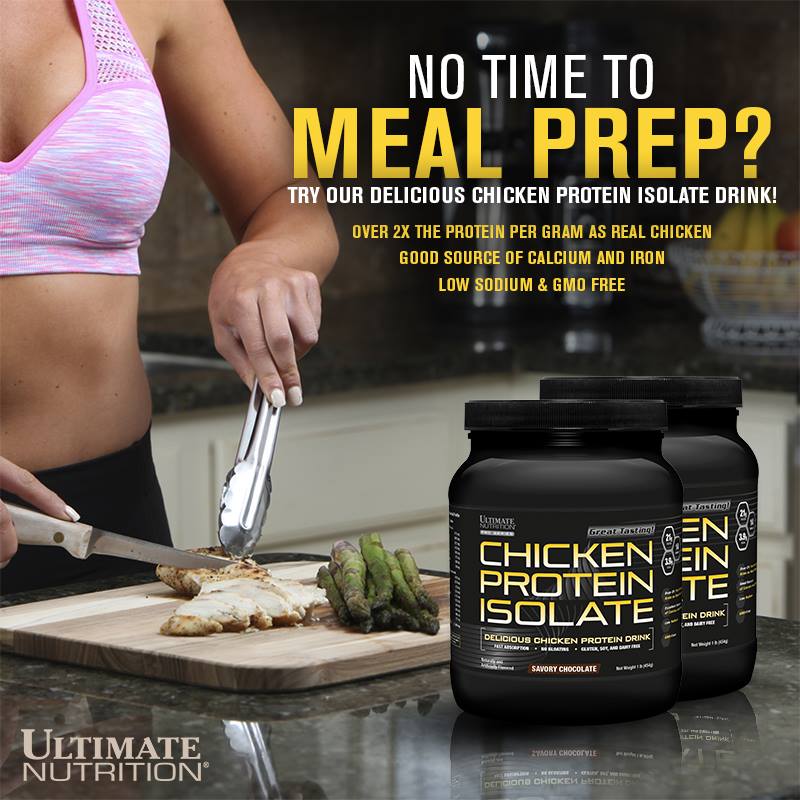 For years now, I've been drinking whey protein shakes both pre and post-workout. And while it helped with my gains, it also left me feeling bloated and gassy at times. If you've used them before, you likely know what I'm talking about. But then someone introduced me to Ultimate Nutrition's Chicken Protein Isolate, and it has been a real game changer!
Chicken Protein Isolate is easily digestible, does not have the risk of bloating issues caused by other sources of protein (no more nasty protein farts), and comes in three great tasting flavors including Savory Chocolate, French Vanilla, and Strawberry Punch. It offer over 2x the protein per gram as real chicken, is a good source of calcium and iron, and it's low in sodium.
This is the perfect solution for busy people who don't always have time to spend in the kitchen to do meal prep but still want to get their daily protein intake. Chicken Protein Isolate is the premiere supplement of choice for those who lead an active lifestyle and for those who desire the advantages of a natural, on-the-go protein that will help you hit your macros.
So whether you're trying to get ripped for that next cross-fit competition or if you simply want to lose some of that extra weight you put on over the past few months, I'd highly recommend picking up a tub of Ultimate Nutrition Chicken Protein Isolate to supplement your workout and reach your goals that much faster. Try it out for yourself, you won't be disappointed!
Who's ready to hit their fitness goals in 2019?