If You're A Serious Foodie, You've Got To Visit Omaha Nebraska!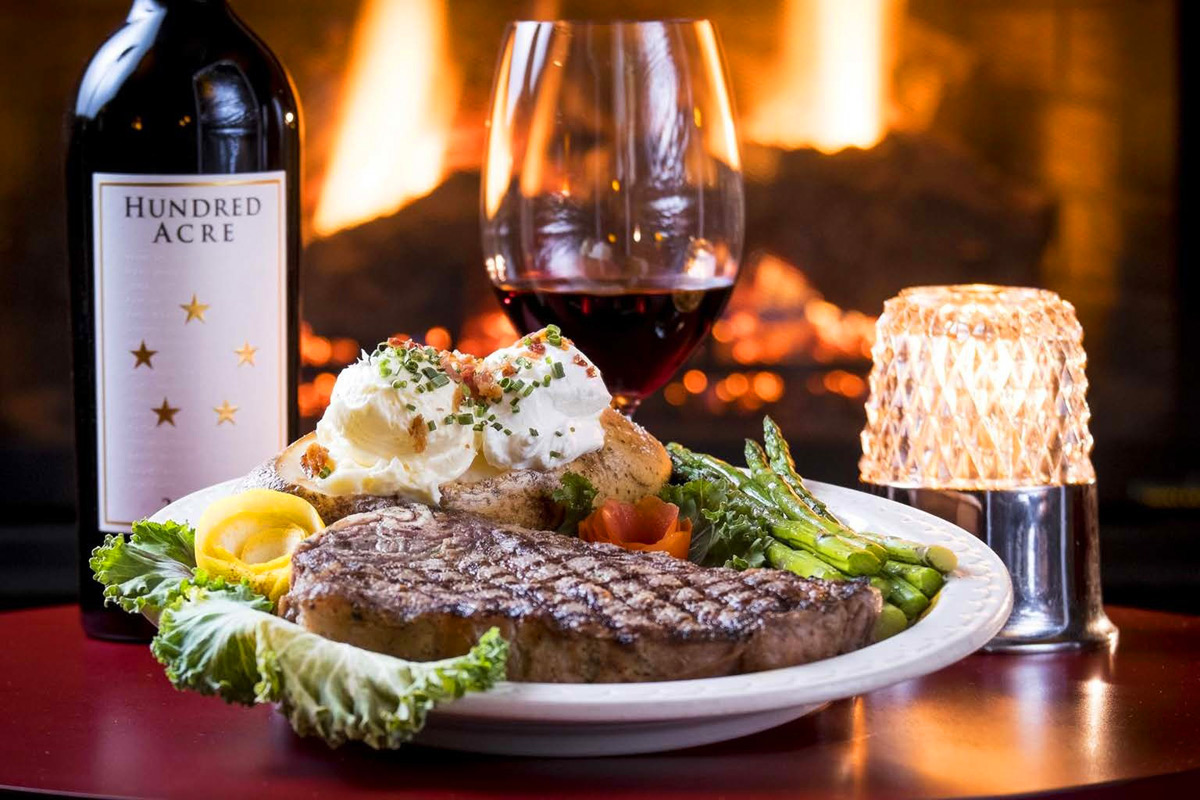 While I've been fortunate enough to travel all over the country these past few years with Guys Gab, one place that I've yet to visit is Omaha, Nebraska. Now I know what you're all probably thinking, "Why would I want to go to… Nebraska?!" Well, after taking part in a "Virtual Steak Lovers Tour" recently with Visit Omaha, I can tell you that it's a foodie paradise, especially so for steak lovers like myself.
Omaha's rise to fame as the steak capital of the world started back in the late 1800's with the creation of the Omaha stockyards, a place where cattle could be cared for and fed before they made the additional 500 mile trek to Chicago. Soon meatpackers started building processing plants adjacent to the yards, and the stockyards quickly flourished as the number of animals processed there increased.
By 1955, Omaha overtook Chicago as the nation's largest livestock market and meat packing industry center, a title it held onto until 1971. Beef is Nebraska's single largest industry, with cattle farms and ranches utilizing 93% of the state's total land area. Needless to say, if you're looking to sink your teeth into a quality steak, travel to the city known internationally for doing steak like no other, with so many steak houses to choose from.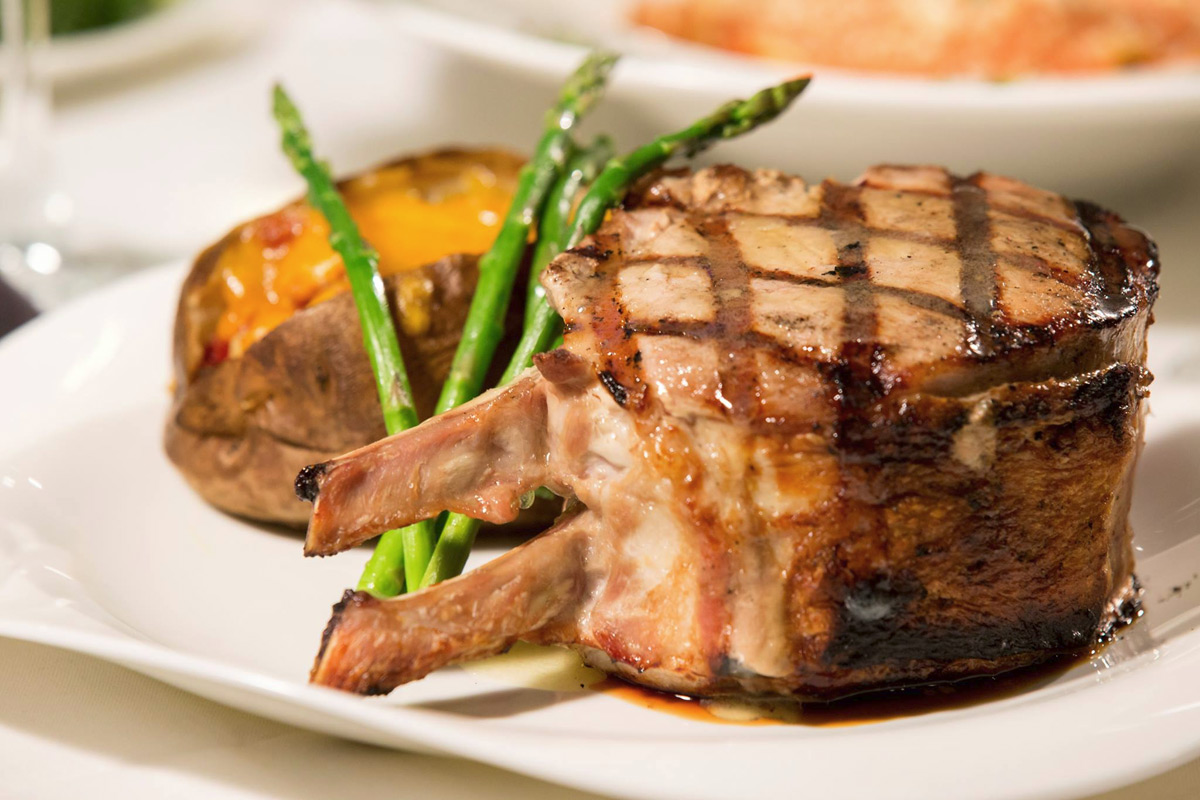 Omaha has 30+ steakhouses to choose from, with locals arguing over which one has the most mouthwatering cut of steak. Anthony's Steakhouse has been serving up signature prime cuts of beef for 45 years and tops the favorites list for numerous locals. Anthony's steak house still has an in-house butcher that arrives at 4 am every morning. Plus, they've got a giant steer on their roof, which makes a pretty bold statement.
Gorat's has been an Omaha favorite for more than 70 years, and it's Omaha billionaire Warren Buffett's favorite steak house. He even reserves the restaurant exclusively for three days every year during the Berkshire Hathaway shareholder meeting. According to the WSJ, Buffett's go-to meal is "a rare T-bone steak, double order of hash browns and a Cherry Coke." And hey, who knows, you might just get seated next to the "Oracle of Omaha" himself.
Looking for something a little different? The Drover has been known for over 40 years for their whiskey-marinated steaks. Yes, you read that right, whiskey. Their signature marinade is made with a combination of secret ingredients, including whiskey of course. When you place your order, your steak is soaked for just 15 minutes, so the marinade doesn't overpower the flavor of the beef. Color me intrigued..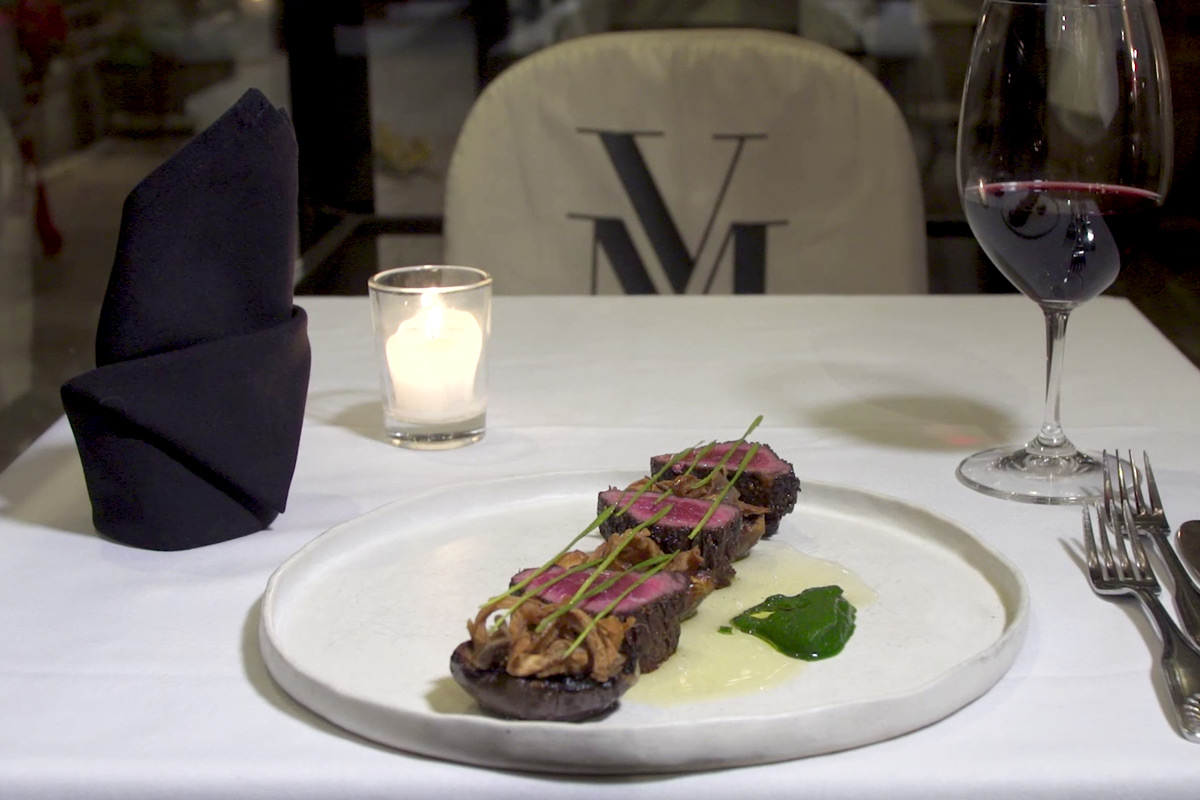 And that is just the tip of the iceberg. No matter which Omaha steakhouses you decide to visit, you are sure to have a world-class steak that you'll be thinking back on for years to come. Me, I'm planning on trying as many of Omaha's steakhouses as I can, meat sweats be damned. 🥩
But steaks aren't the only things that Omaha has to offer. Omaha's dining experience ranges from innovative chef-created cuisine, sidewalk cafes and burger joints (including one serving up a massive 4.5 pound burger challenge that's LOADED with everything imaginable). There are also delicious drive-throughs, sweet shops, and ethnic eateries. The vast diversity of food offerings in Omaha is really impressive.
Many of the local restaurants are known for their farm-to-fork menus. Omaha's been on the forefront of this movement, which makes sense as they are located right in the middle of the heartland. Not gonna lie, after looking up some of the different restaurants in the area, my mouth was seriously watering.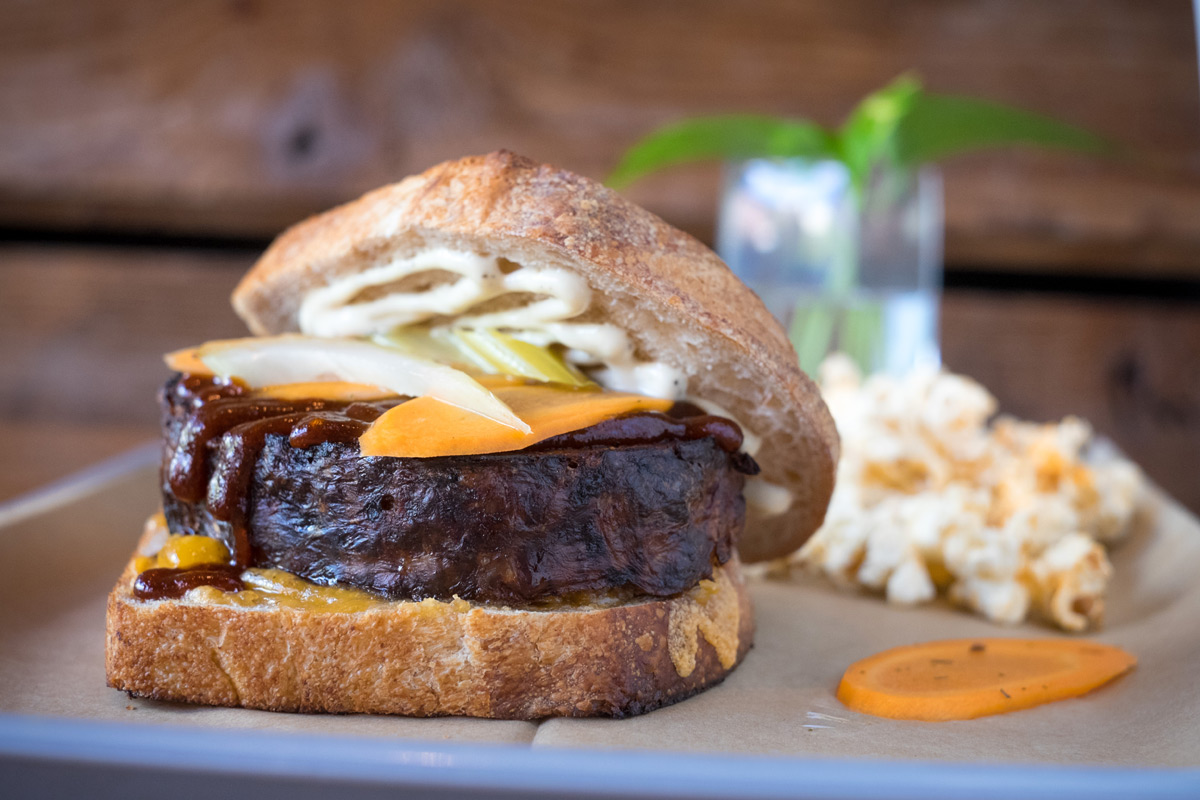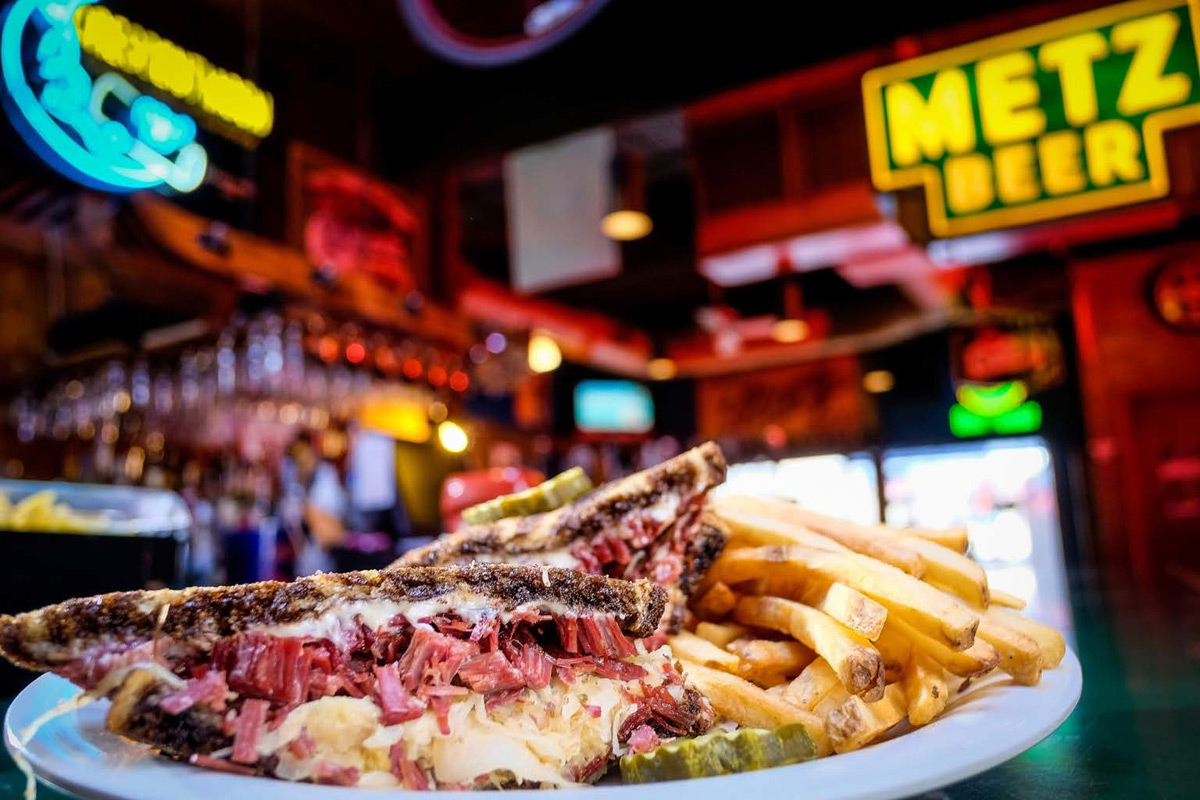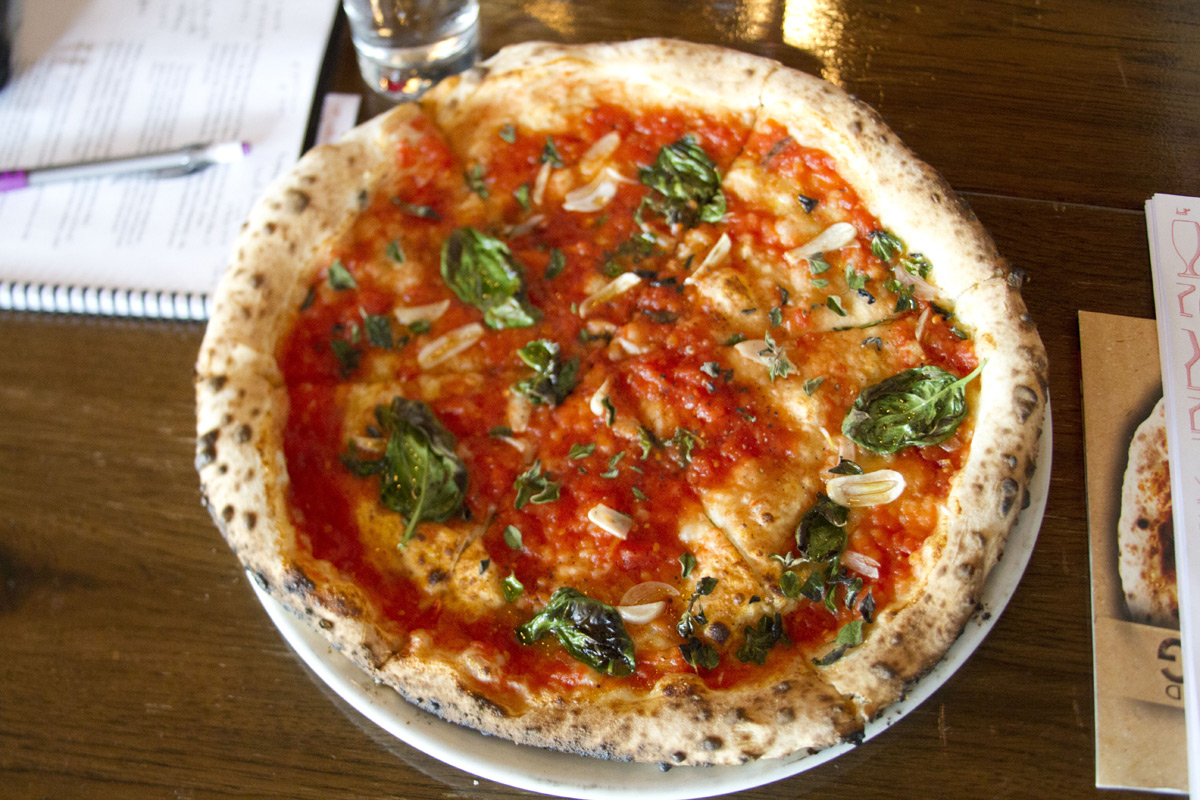 For those of you not looking to travel yet, you can still enjoy the finest steaks Omaha has to offer through mail order. That's right, I'm talking about Omaha Steaks, one of the country's largest marketers of beef. Founded in 1917 as a butcher shop (originally called Table Supply Meat Co.), Omaha Steaks grew from a local operation to an international sensation over the years, and you can learn more about their 100+ year history here.
Let me tell you, their steaks are soooooo freaking good, and I get them any chance I get. I'm lucky enough to have one of their retail stores near me, so whenever I'm in the mood to grill up some steaks, I'll head over there, pick out some good cuts (filet, ribeye, porterhouse, etc), along with some apple tartlets for dessert.
So there you have it. Who knew Omaha, Nebraska had so much to offer in terms of food? Not me, that's for sure. But after taking a virtual tour of the city's tasty offerings, I'm definitely planning a food-fueled trip out there with my buddies. It's going to be epic! 😋
Photos courtesy of Visit Omaha