We've Got 10 Ways For You To Make Some Extra Cash On The Side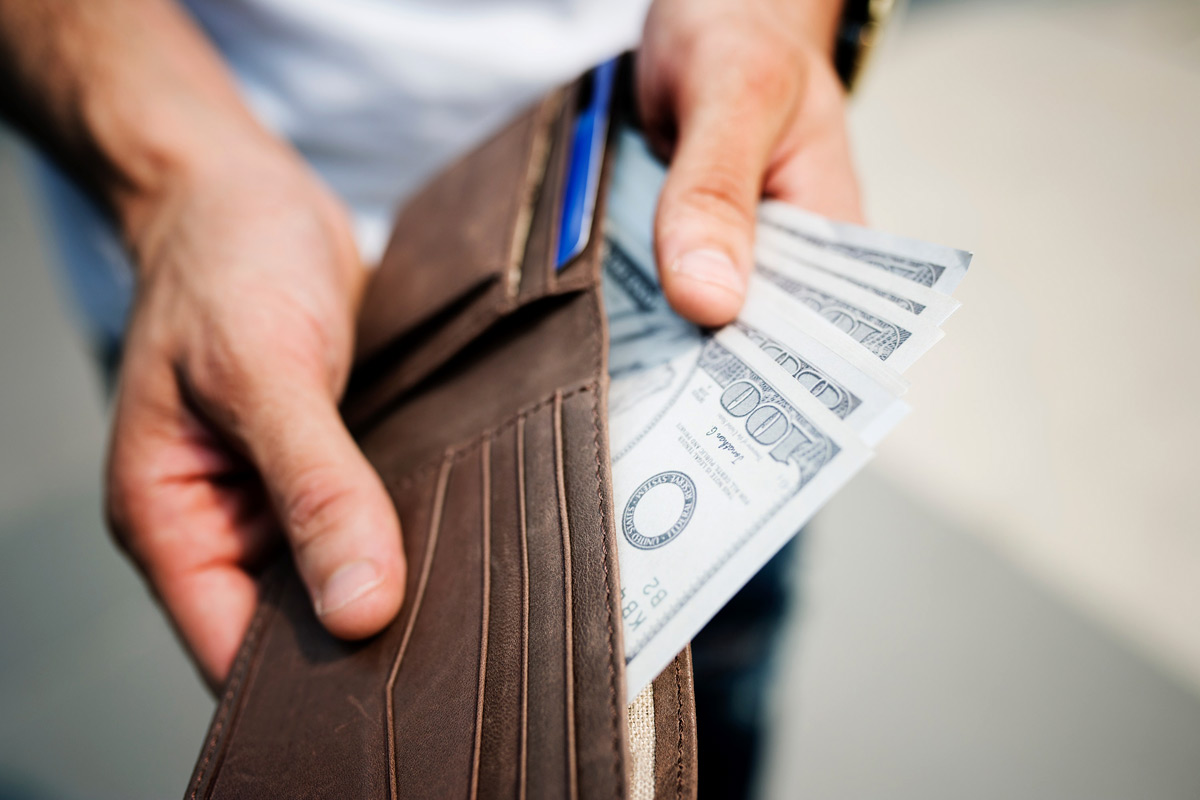 Could you use a little extra money this holiday season? Well it's your lucky day, because we've got 10 unique ways to earn some cash on the side, many of which you can do from the comfort of your home, without disrupting your steady 9-5 job.
1) Become A Delivery Driver For Amazon Flex
If you've got a car, there are a number of ways to earn some extra money, with driving for Uber or Lyft being the most obvious choices. But Amazon Flex might be an even better option, as you earn a guaranteed $18-25/hr delivering packages with Amazon.
2) Rent Out A Room On Airbnb
Live near a touristy area, and you've got an extra room that's going unused? You could rent it out on Airbnb (for a day, a week, or longer) and make some passive income! A buddy of mine does this and makes $1,000/month.
3) Sell Your Plasma
So long as you're not afraid of needles, you should consider selling your plasma, which can net you anywhere from $25 to $50 per donation. You're only able to donate once or twice a month, but it's a relatively easy way to make a few extra bucks each month.
4) Offer Up Your Service / Skills On Fiverr
Do you have a unique skill set or service that you can offer up to others? If so, market them on a site like Fiverr and cash in on your unique talents. Got a unique voice? You could get into the voiceover game. An artist? Try your hand at graphic design. The sky's the limit here.
5) Gamble Your Way To Riches
You no longer have to drive to the casino to get your gambling fix, thanks to the advent of the Internet. If you're feeling lucky, you can just fire up your PC and play online slots Canada real money. It's as much fun as actually being there, but without the secondhand smoke.
6) Sell Your Old Stuff On eBay Or Craigslist
It's amazing what you can find buried in the back of your closet. I found an old set of Garbage Pail Kids from when I was younger. A quick search on eBay and I discovered that they were selling for $150 or more! It's like the saying: "One man's trash is another man's treasure."
7) Make Money On YouTube
While you won't get rich overnight, if you have a unique idea for a YouTube channel, and you are willing to put in the work to grow it, it could become very lucrative down the line. Heck, a 7-year old kid made $22 million last year playing with toys on video!
8) Take Part In Focus Groups
Companies are often looking for feedback from "regular people" before bringing a product to market, and they employ market research companies to host focus groups to gather feedback. You can earn anywhere between $100-300 for a couple hours of your time.
9) Write And Publish An eBook
Have a great idea for a book? Cut out the middleman and self-publish an eBook on Amazon, with no financial investment on your part. Once the eBook has been approved in the Kindle store, you can start spreading the word and wait for those sales to come in.
10) Ask For Overtime At Work
If you've got a job that offers overtime, let your boss know that you're interested in picking up some extra hours. You can also let co-workers know that you're willing to pick up any extra shifts that they don't want or need.
Here's hoping that one of these suggestions help you earn a little extra money, whether it's saving for a vacation, paying off your student loans faster, or just to treat yourself.