10 Ways To Save On Your Latte Habit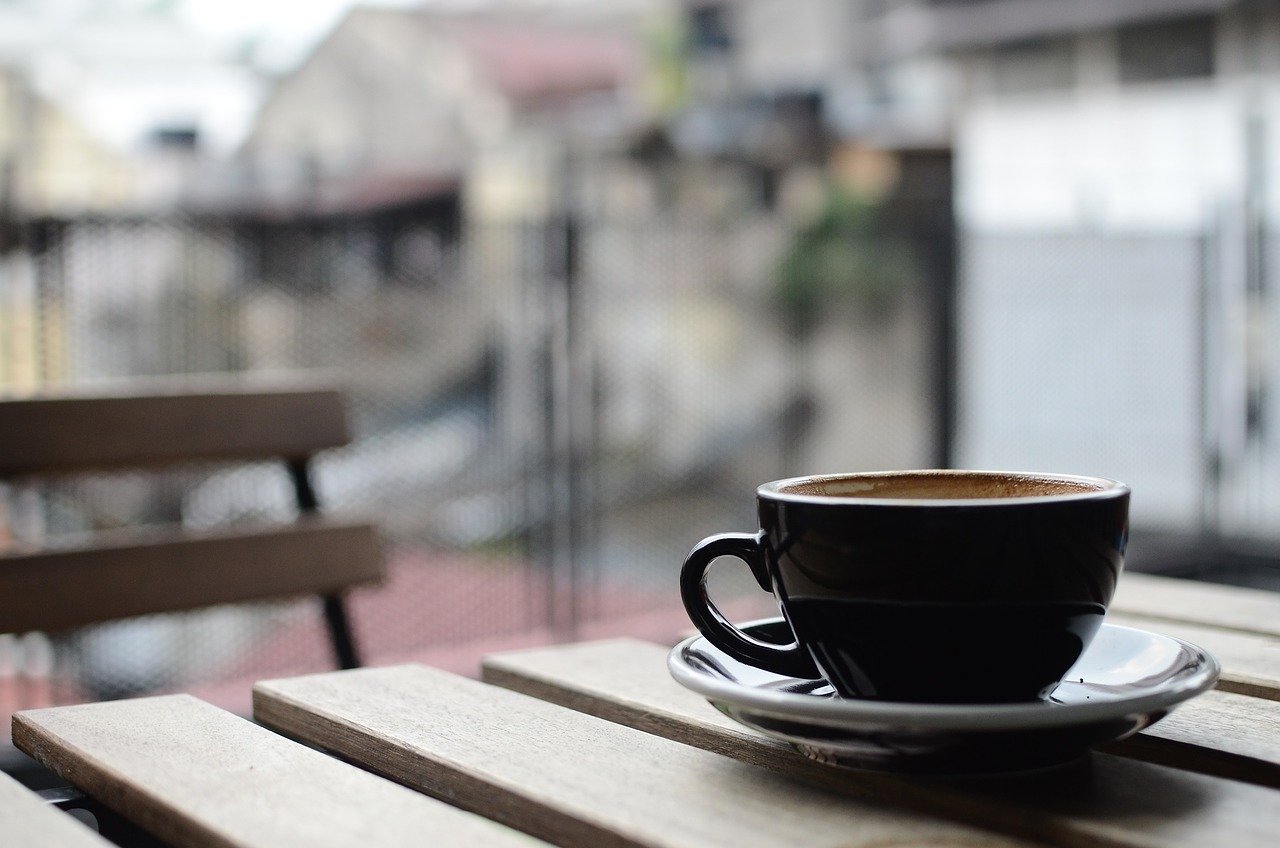 Java heads everywhere are raising their mugs in honor of National Coffee Day today. So whether you are toasting to a basic cup of joe, double espresso or fancy-whipped frappuccino, now is a good time to reflect on your caffeine consumption and associated costs.
Many personal finance experts talk about the "latte effect," and advise cutting out the daily java binge in favor of turning $4 into a retirement fund. Ultimately, it's my belief that coffee isn't going to make you broke; it's unemployment, medical bills and credit card interest that are far more catastrophic to your bottom line. If that latte makes you happy or breaks up an otherwise monotonous day, I say go for it. Just be aware of how much you're spending and take advantage of these simple savings tricks to reduce the cost of your coffee addiction.
1. Sign up for rewards.
Who doesn't like the sound of FREE drinks? Many coffee shops offer their loyal java heads rich reward programs that help you earn points toward free beverages. For example, My Starbucks Rewards spoils loyal customers with lots of perks like free drinks, free food, free refills, a complimentary birthday beverage and more; Peets Coffee offers five-percent bonus points for any auto-reload amount over $25 to their reward-payment card; and Coffee Bean provides one point for every $1 spent, resulting in a free drink after 40 points.
2. Use discount gift cards.
I don't know why anyone would want to sell a Starbucks gift card, but there's an entire online marketplace of unwanted coffee shop gift cards where you can snag them for less than face value. Check out such sites as GiftCardGranny.com to compare deals like 18-percent off Starbucks gift cards, or up to 24-percent off Coffee Bean gift cards. You can even save at McDonald's (16-percent off) or Dunkin' Donuts (10-percent off), if you prefer their coffees.
3. BYOC.
If you're feeling green, you can save some green, too. Many national and local coffee shops have offer savings to customers who supply their own reusable cup or travel mug with each order. Caribou Coffee extends the biggest discount with 50-cents off; Starbucks offers a 10-cent discount; and Peet's Coffee & Tea gives 10-cents off drinks and 25-cents off ground beans when you reuse a bag.
4. Join the mailing list.
Coffee brands and shops will email you coupons for simply signing up to their mailing list. For example, Starbucks will email you a 10-percent off coupon for subscribing to their e-newsletter. In addition to coupons, you'll be privy to special promotions like seasonal offers, member-only benefits and discounts on specialty drinks. To prevent your inbox from overflowing with promotions, create a separate email account exclusively for retail offers.
5. Be social.
Follow your favorite coffee shops on social media sites like Facebook, Twitter and Instagram to receive updates about daily deals and upcoming promotions. Last summer, followers of Starbucks' Facebook page were the first to find out about their "treat receipt" promo, which awarded customers that purchased a morning drink to a $2 Grande-sized cold beverage after 2 p.m. that same day.
6. Grab a coffee coupon.
You can find printable and mobile coupons for your favorite coffee houses with little effort. For coupons that actually work, head to CouponSherpa.com and type in your favorite coffee shop. If you don't want to print the coupon, download the site's free mobile coupon app to access deals like $1 off a handcrafted beverage from Peet's Coffee & Tea.
7. Snag daily deals.
One of the most popular daily deals on Groupon last year was their $5 for $10 Starbucks offer, which sold more than 100,000 certificates in just a few hours and crashed the site. Since you can't predict when similar offers will be released, check daily deal aggregator Dealery so you don't miss out. If you'd prefer a local brew, select the Deals category on Yelp when searching for coffee in your neighborhood.
8. Keep your order simple.
A basic cup of coffee is still pretty cheap, but orders including extra shots, whipped cream and caramel drizzles will cost you well over $4 per drink. To keep daily and weekly spending at a minimum while fulfilling your java fix, opt for brewed coffee over an espresso beverage to kickstart your day. When I'm really in the mood for a latte or an Americano, I satisfy the craving for less by sticking to a small size. If you need extra flavor, add a few shakes of vanilla, chocolate, cinnamon or nutmeg powder for no added cost.
9. Go light on ice.
Iced coffees are just the ticket on warm summer days, but you often end up getting less latte than when you order the hot version. That's because ice takes up more than half the cup without discounting the cost. While this isn't a revolutionary finding, it's often overlooked. Avoid paying for too little latte by requesting "light ice" when you order your chilled beverage.
10. Split it with a friend.
Meeting friends for coffee is a popular pastime, but costs can add up quick depending on how often you socialize at your favorite cafe. Consider splitting your favorite beverage with a friend who orders the same drink. While Venti beverages are twice the size of Tall ones from Starbucks (24 oz. versus 12 oz., respectively), they are not double the cost. In fact, you might pay just a $1 more for a Venti Caramel Frappuccino, which you can split with a friend by requesting an extra cup or bringing your own.