Get Ready To Experience Coffee Nirvana With DripJoy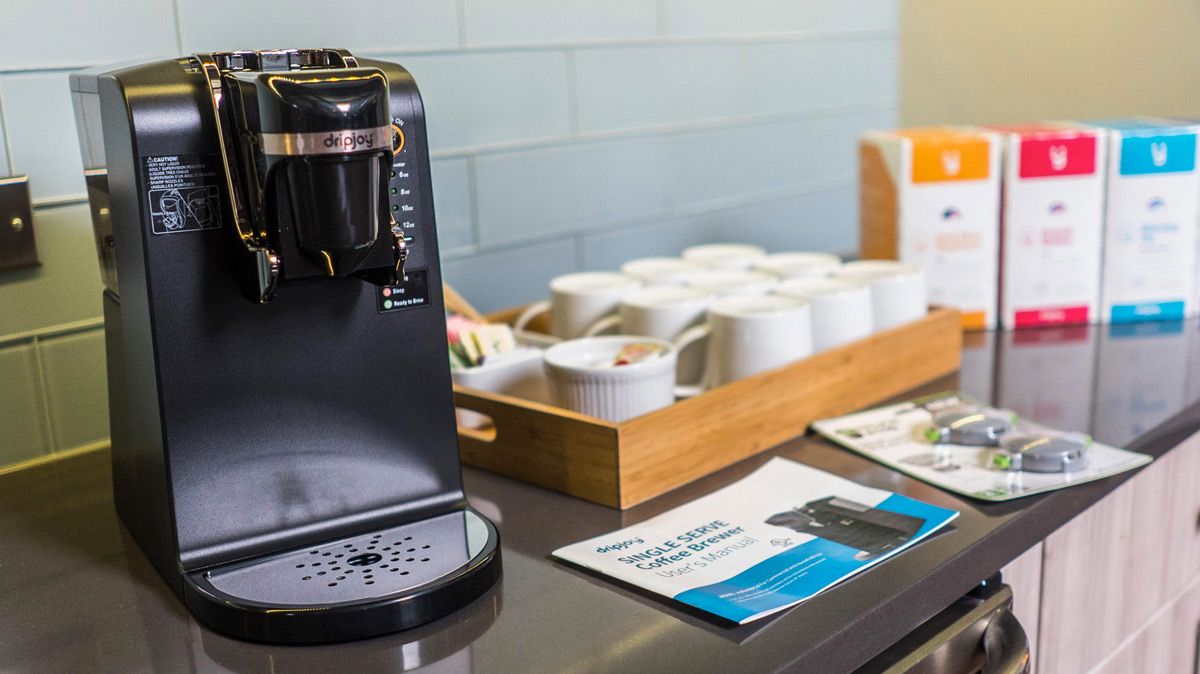 Coffee is life.. Without that cup of brew in the morning, there is no way many of us would be able to function, so we're always on the lookout for better ways to improve the caffeination situation around here. That's why we're all about DripJoy, a new subscription-based single-use coffee solution that has us prepared to throw handfuls of money at the company. Here's what DripJoy's all about.
What It Is
DripJoy is a Colorado-based company, founded by Zach Randall, that was born out of necessity. After Zach's fourth single-serve coffee maker broke on him, he threw up his hands in frustration – and then got to work on designing one that was better.
The result was a single-serve coffee maker, compatible with Keurig K-Cups, that clogs less and brews hotter and cleaner. But that wasn't enough for Zach and DripJoy. What good is the perfect coffee maker, they said, if it's not paired with the perfect cup of coffee?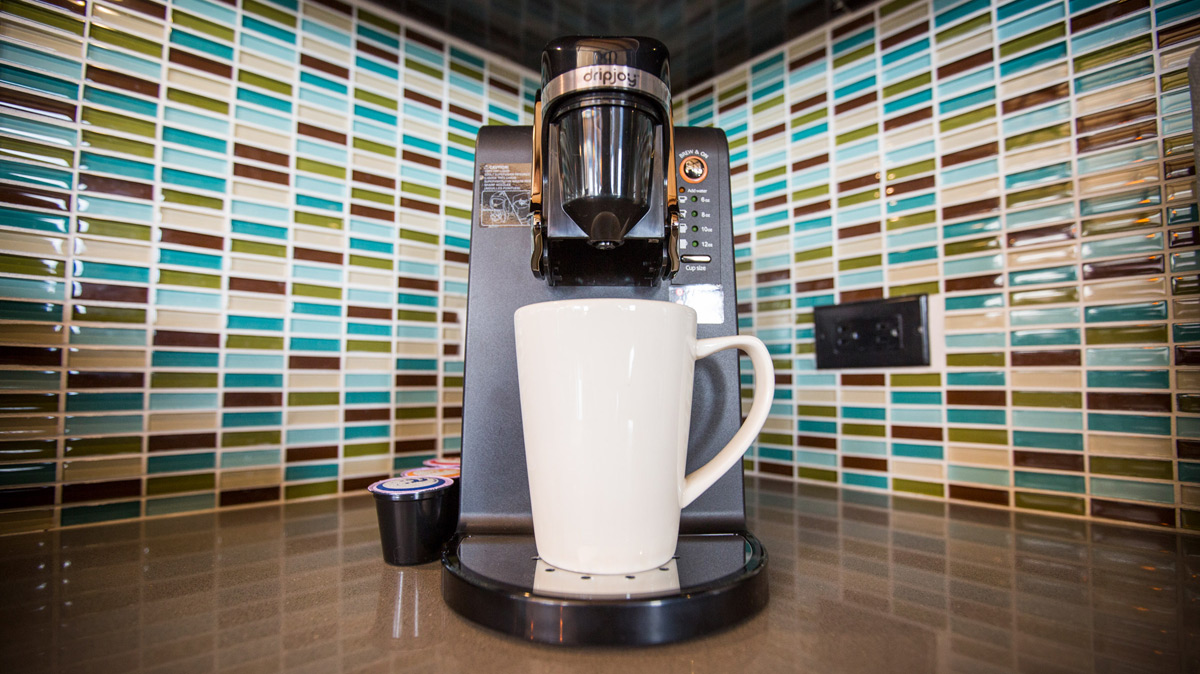 This led to the search for the best coffee beans, sourced from farms worldwide, roasted fresh and packaged in K-Cups that work in the DripJoy maker or any other Keurig-compatible coffee maker.
How It Works
DripJoy works on a subscription basis, shipping K-Cups and even a brewer right to your door. The company calls it Genius Delivery, a custom algorithm that helps you choose a subscription plan – you tell the company whether it's for home or business, how many coffee drinkers are in the house, and whether you want a DripJoy included at a discounted price.
Plans start at $14.99 a month, which includes 24 cups. That's about $0.62 a cup at that rate, but purchasing more can drop that price considerably. You can also make a one-time order without a subscription – buy enough in bulk and you can get that down to $0.39 a cup, perfect if you're stocking up for an office break room.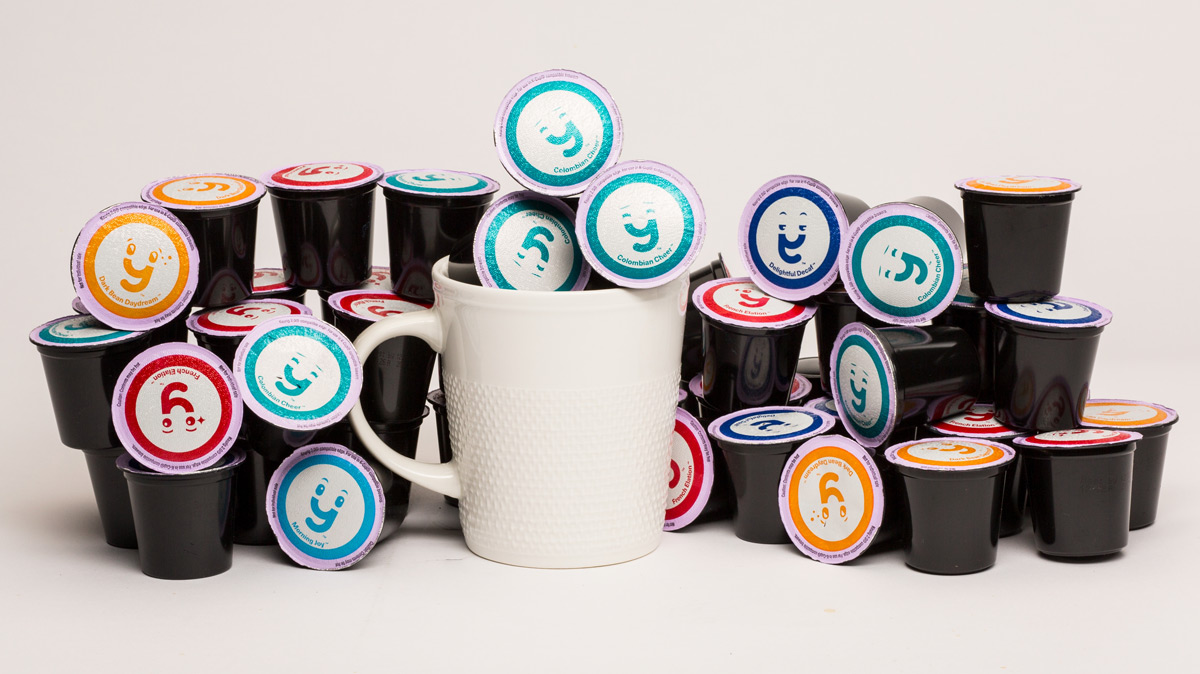 The best part? There are so many coffee flavors to choose from. DripJoy offers dark roast French Elation and Dark Bean Day Dream, medium and medium/light roast Colombian Cheer and Morning Joy, and even a decaffeinated medium roast, Delightful Decaf.
Guaranteed to Brighten Your Day
DripJoy stands behind its products. Their single serve coffee maker is commercially engineered to last and is backed by an unmatched guarantee: as long as you are a subscriber with DripJoy, they'll replace your brewer if it breaks. In addition, each subscription comes with a flavor guarantee – If you're unsatisfied with a roast for any reason, they'll replace it for you with one you'll love.
DripJoy is not messing around in its mission to bring delicious coffee to the masses. Is it any wonder why we are so crazy about it? Now if you'll excuse me, it's time for another cup of coffee!