2015 Mustang "Almost A Body Double For Ford EVOS Concept"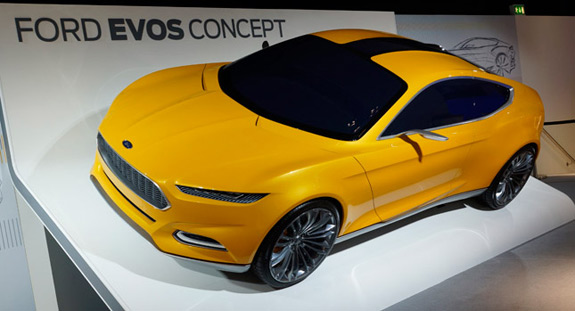 According to a recent report from the Wall Street Journal, there are some big changes in store for the 2015 Ford Mustang. It's rumored that Ford will abandon the current, fifth-generation model's retro-styling in favor of a far more modern design.
According to the WSJ, people who have seen the 2015 Mustang said "it is almost a body double for the EVOS concept", a design study with four-gullwing style doors that was first seen at last year's Frankfurt Motor Show.
The rational behind this decision? A shrinking numbers of 'baby boomers' who were fond of the current version's retro-looks, something that is reflected in the car's sales, which have dropped from 166,530 in 2006 to 70,438 last year.
Instead, Ford wants the next Mustang to appeal to Generation Y, or those born between 1980 and 1999 and who are about 80-million strong.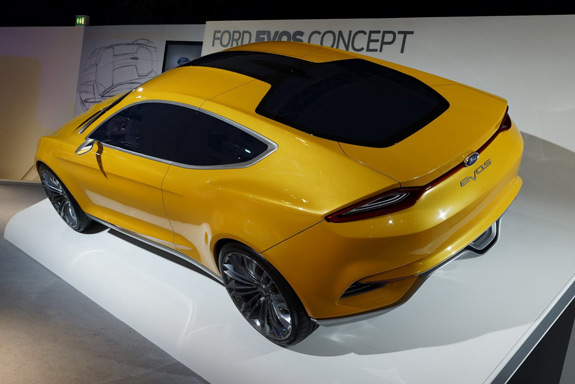 I have a number of problems with this strategy:
Using 2006-2011 sales metrics is flawed, since it doesn't really account for the severe downturn in the economy, not to mention rising gas prices.
Generation Y consumers don't really care about the Mustang.. Their priorities are very different from the rest of us, preferring to drive a Focus over a Mustang.
You risk alienating your core audience in the process.
Ford almost made the same mistake back in the early 90s, when they wanted to replace the Mustang with the front-wheel drive Ford Probe. (Remember that car?) Thankfully, they decided to move forward with the Mustang SN-95 platform in 1994, with fantastic results!
It's frustrating to hear things like this, becuase I feel like Ford finally got it right with the 2012-13 Mustang. So much so that I'm seriously considering buying one!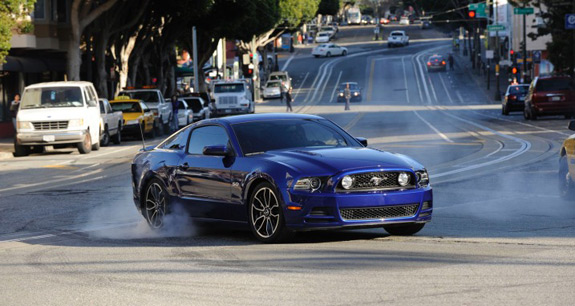 If it were up to me, I'd continue to evolve the current styling, but nothing too radical. It's a given that a number of EcoBoost engines will be offered with the new Mustang, but they need to continue offering the 5.0L engine as well. Ditch that tired retro interior, and go with something modern and stylish, complete with the latest and greatest techology that Ford has to offer.
As for the EVOS Concept, they knocked it out of the park. So why not bring it to market under it's own model?
Food for thought.