Ford Needs To Make The EVOS Concept A Reality!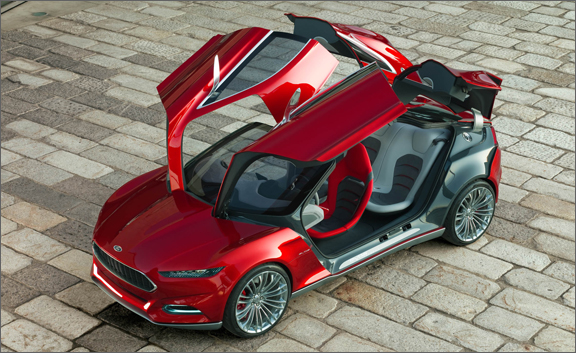 Ford just pulled back the curtain on a completely new car called the Ford EVOS Concept. It's absolutely stunning, it's making it's debut at the Frankfurt Auto Show, and it's sure to be the talk of the show!
Don't expect to see it coming to any showrooms however. The custom-made vehicle is rather "an ultimate expression of Ford's new global design and technology vision" and a promise of things to come.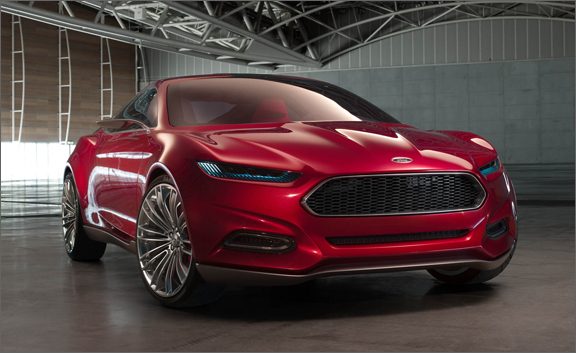 Sadly, the company won't go so far as to adapt the Evos's quad butterfly doors for production. But this fastback four-seater, which is shorter than a Focus sedan but wider than a Porsche Panamera, embodies half a dozen newly defined pillars of Ford global design. The Evos will provide the template for future Fords.
"The Ford EVOS Concept unites three key elements which are at the core of our One Ford global product strategy: outstanding design, smart technologies and fuel economy leadership," said Derrick Kuzak, group vice president of Global Product Development. Ford says the four-seater fastback is a first view of "customer focused and intuitive technologies."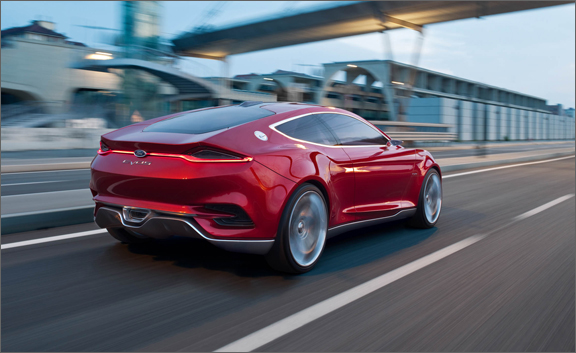 Ford has been batting a thousand, and the EVOS is a pretty exciting glimpse into Ford's future. The competition better watch out!
Have you driven a Ford lately?