The Best Used Convertibles For Under $20K
Men's Journal recently did a piece on the best droptops for summer, and honestly I was pretty disappointed with their "research".. Their top choices?
The MGB, BMW E30, Jeep CJ, and Honda S2000. 🙁
Just let me tell you, unless you love getting your hands dirty, stay away from older roadsters.. MGB, Triumph, Fiat, Alfa Romeo – They're all huge money pits.. Trust me!
What you really want is something modern, reliable, and fun to drive. Below are my top picks:
1. Mazda Miata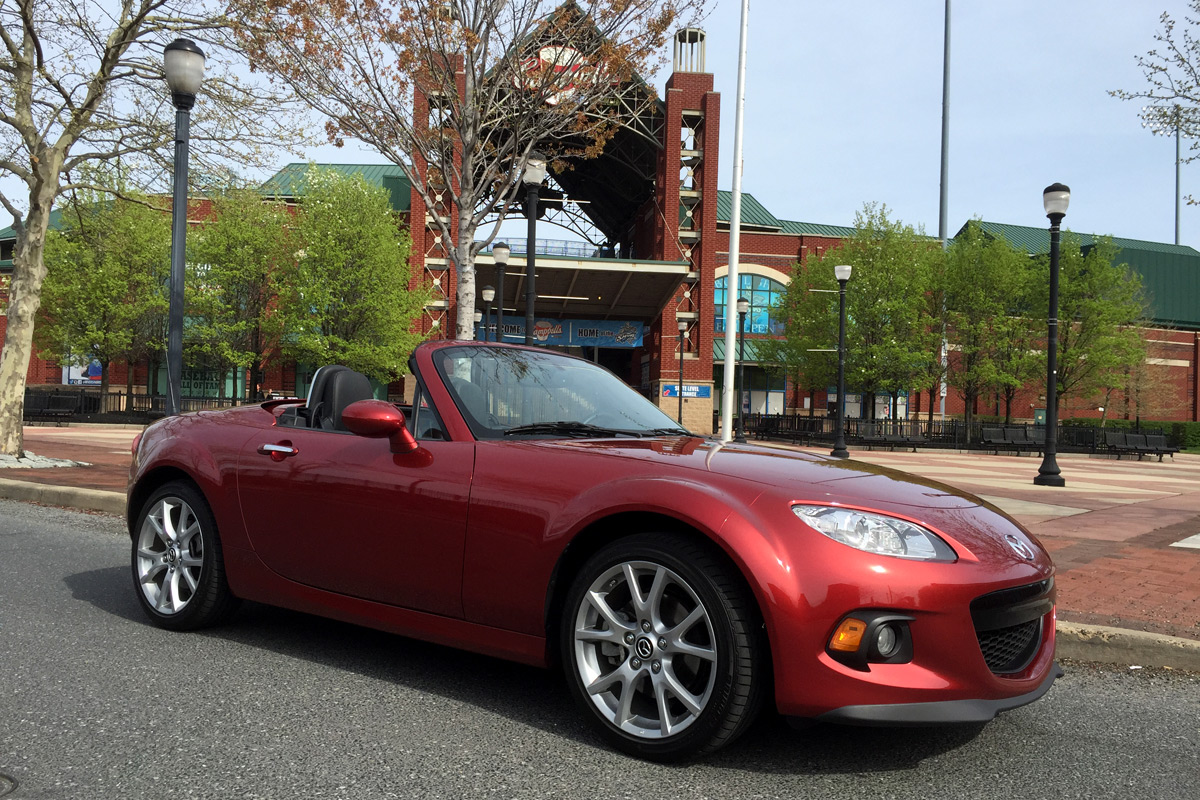 People love to talk shit about the Miata, but if you're secure enough with your manhood, there is nothing better! I've driven all of the German roadsters, and none of them are as fun to drive as the Miata. Get a car with the sport suspension option, and you're golden.
If you're still itching for more power, consider a Monster Miata. 🙂
2. Lexus SC430
The Lexus SC430 is the total package. It's elegant yet sporty. It offers the security of a coupe, but you can drop the top with the touch of a button. And you shouldn't have to worry about expensive repairs, as Lexus builds quality cars!
You can pick up a late model SC430 for under $30K! Not bad for a car that retailed for over $70K at it's peak! If you can, get a 2006+ model – There were a number of improvements in '06 that are well worth the extra money.
3. Porsche Boxster (986)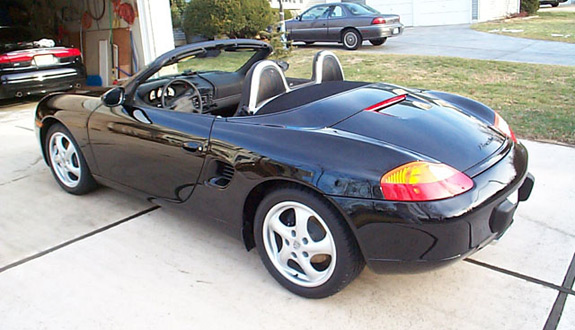 Now, if you're a regular reader of Guys Gab, you know that I used to own a Boxster. And I may have even told you to steer clear of them. So what gives? There's no better bargain out there on the roadster market. For around $10K, you can pick up a 1999-2000 Boxster with average miles (under 60K). This is a car that cost over $50,000 new! Especially as we move out of summer, there's no better time to score a great deal!
But you have to know what you're getting yourself into, or it could become an expensive prospect. Was the car regularly serviced? Did it suffer from the RMS (rear main seal) leak, and if so was it repaired? Any IMS/AOS issues that you should know about? When was the clutch replaced? How much tire tread is left? What's the condition of the convertible top?
You want to find the best example you can at a price that you can afford. If/when something goes wrong, it's not cheap to fix these cars, so you'd be wise to put a little money aside for a rainy day. It might be tempting to get a 2003-2004 model with the glass rear window, but only do it if the price is right. You can get an aftermarket top with glass window for under $1000.
4. Mercedes-Benz SLK32 (R170)
The SLK was dismissed as a "chick car" when it entered the market, and even the AMG-tuned SLK32 wasn't able to shake that image. But don't be fooled, the SLK32 is no joke! Under the hood is a handbuilt supercharged 3.2L V6 that puts out 349-hp and 332 lb-ft. Motor Trend record a 0-60 time of 4.62 seconds. Throw on a pulley, and you can go even faster! 🙂
With a folding hardtop, there's the potential for an expensive repair bill should something go wrong. And nothing's cheap for an AMG! But again, you're getting a $55K car for around $15K or so. Talk about a bargain!
5. Ford Mustang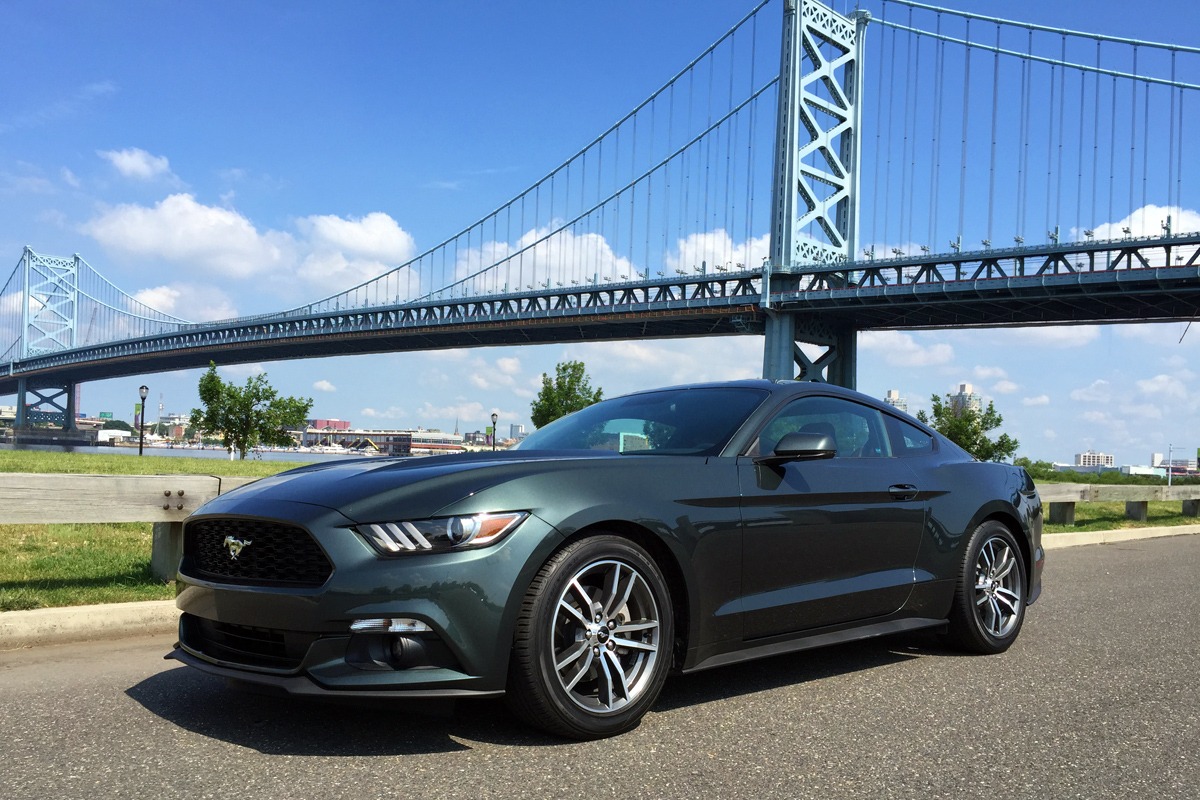 All of the choices above are 2-seaters. But what if you have a family? Your choices are pretty slim – The Chrysler Sebring, Toyota Camry Solara, and Saab 9-3 are probably the only other contenders who come in at under $20K. But none of them are FUN to drive.. There's a reason the Mustang convertible is a favorite of rental car companies!
The Mustang comes in a variety of models. If you're concerned about fuel economy, get the V6. If you want some good old fashioned horsepower, get the GT. And if you really want to liven things up a notch, get an SVT Cobra. 😀
So there you have it! Five great convertibles that can be had for under $20K.
Leave a comment below and let us know what you think of this list!