Gorgeous BMW Concept Z4 Makes Its Debut At Pebble Beach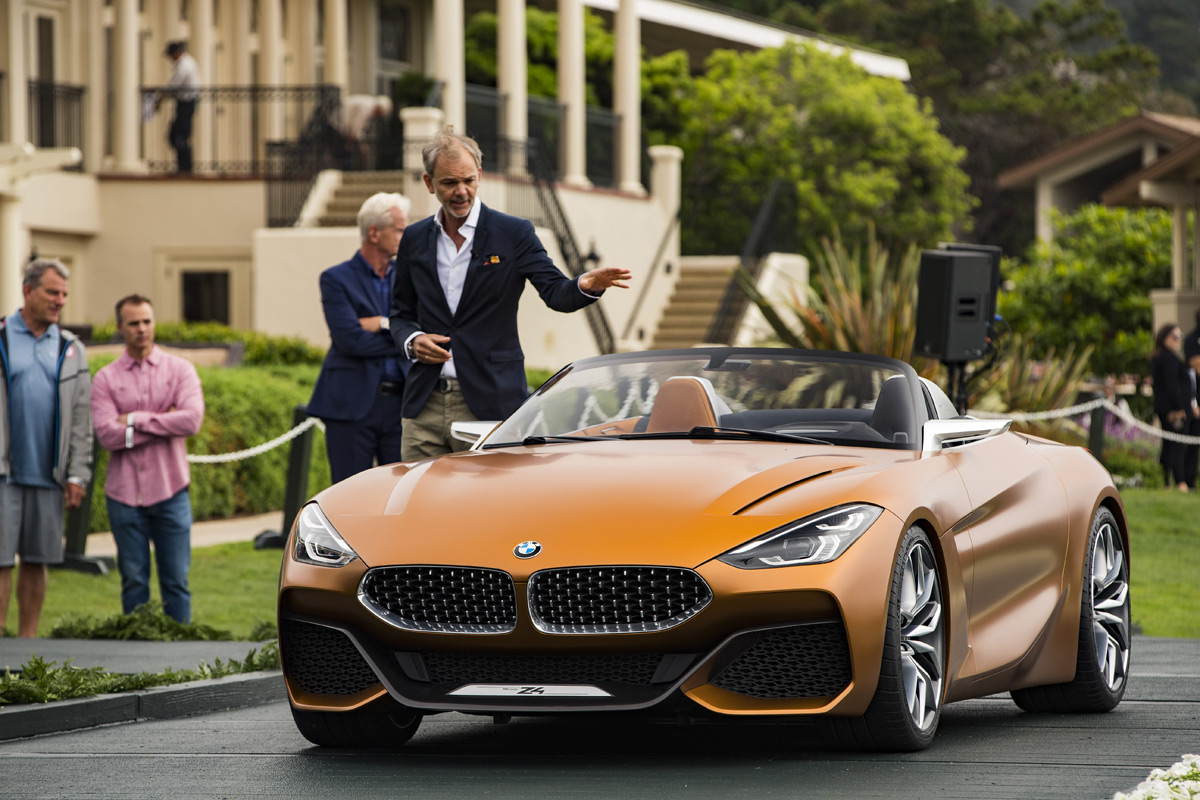 While there were a ton of gorgeous cars on display at Monterey Car Week, the car that really caught my eye was the BMW Concept Z4, which made its world debut at the Lodge at Pebble Beach Concours d'Elegance. Also on display was the stunning BMW Concept 8 Series that was unveiled back in May. ?
The Concept Z4 is a result of the sports-car partnership between BMW and Toyota. We have seen countless spy shots of the upcoming Supra (which looks kind of meh), and it's clear that nobody is going to confuse the two cars on the road, with the BMW going for a more chiseled and angular look. Many feel that the Z4 looks like a Jaguar F-Type, which isn't a bad comparison at all..
"The concept expresses the new BMW design language from all perspectives and in all details. From the dynamic-looking front to the striking flanks to the clean-cut tail end: a few lines and the subtle interplay between surfaces are enough to generate a sense of power and emotion," said Adrian van Hooydonk, Senior Vice President BMW Group Design.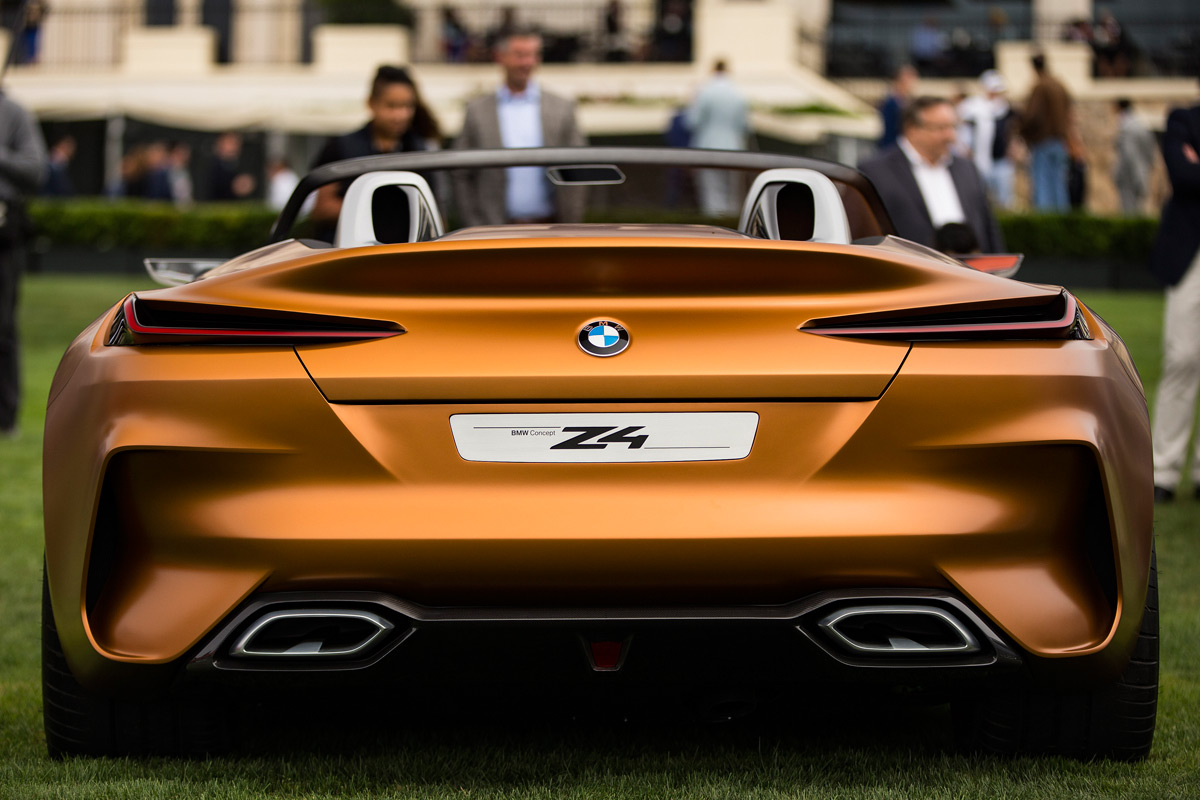 The BMW Concept Z4 adopts classical roadster design cues, with a long wheelbase, a low-slung, stretched silhouette and a compact rear end, wraps them in a fresh, confident package and enriches them with the contemporary BMW design language. A shorter bonnet and crisp overhangs ensure the driver sits closer to the center of the car than in previous BMW roadsters. This gives the new proportions a focused, sporty and agile feel. The outline of the car follows a distinct wedge shape, which fills the Concept Z4 with dynamism before it even pulls away. The large domes stretching out rearwards from the cabin elegantly integrate the function of rollover bars and provide a sporting conclusion to the low-to-the-road silhouette at the rear.
While the special "Energetic Orange matte" paint probably won't make it into production, we're told that the BMW Concept Z4 is a faithful preview of the upcoming production car, which is slated to launch as a 2019 model by this time next year.
There's no doubt about it, BMW absolutely knocked it out of the park, and we can't wait for it to get here!