We Went To Rally School.. In A Toyota RAV4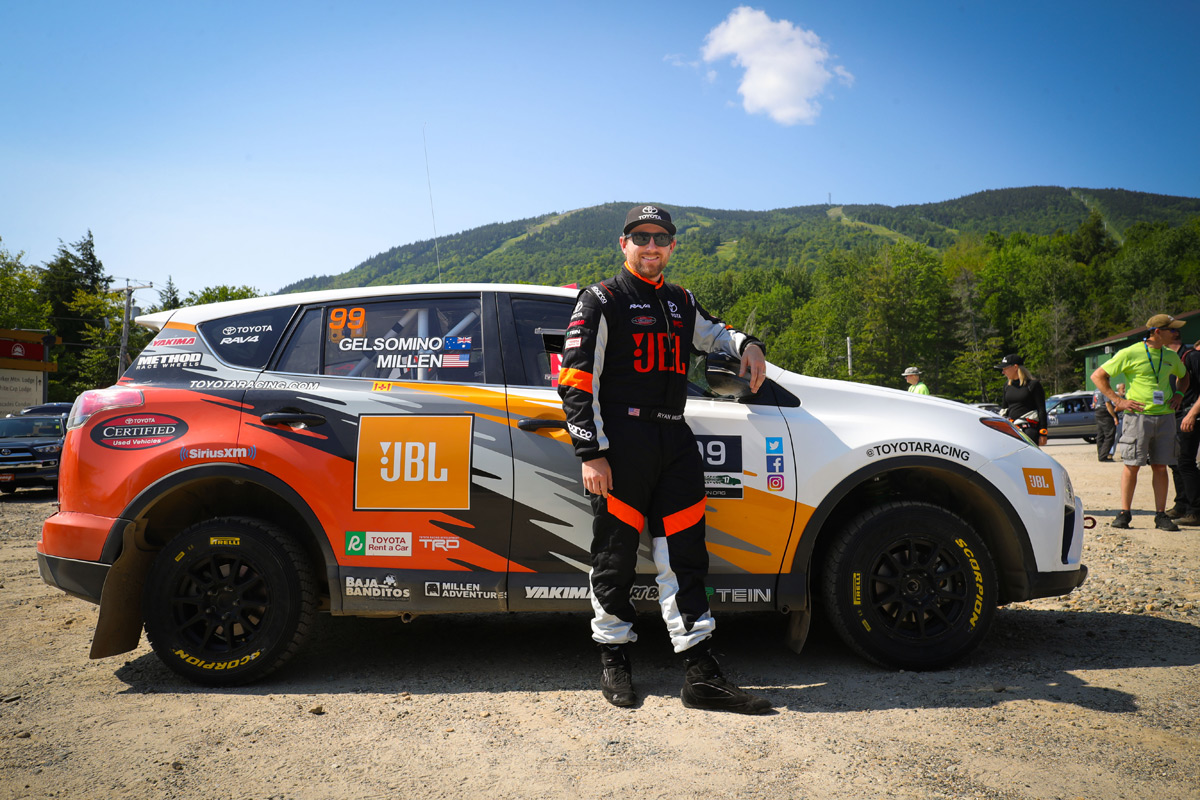 When you think of rally cars, the Toyota RAV4 probably isn't the first car that comes to mind.. But rally racer Ryan Millen has proved that the RAV4 is more than capable of getting down and dirty, absolutely killing it in the ARA (American Rally Association) in rally-prepped Toyota RAV4. Toyota recently brought us to the New England Forest Rally in Maine so that we could watch (and experience) this for ourselves.
The day before the race, Toyota took us to the famous Team O'Neil Rally School in rural New Hampshire for a half-day of rally instruction, allowing us to live out our rallying fantasies as we kicked up dirt and rocks, sliding around sideways.. behind the wheel of a fairly stock Toyota RAV4!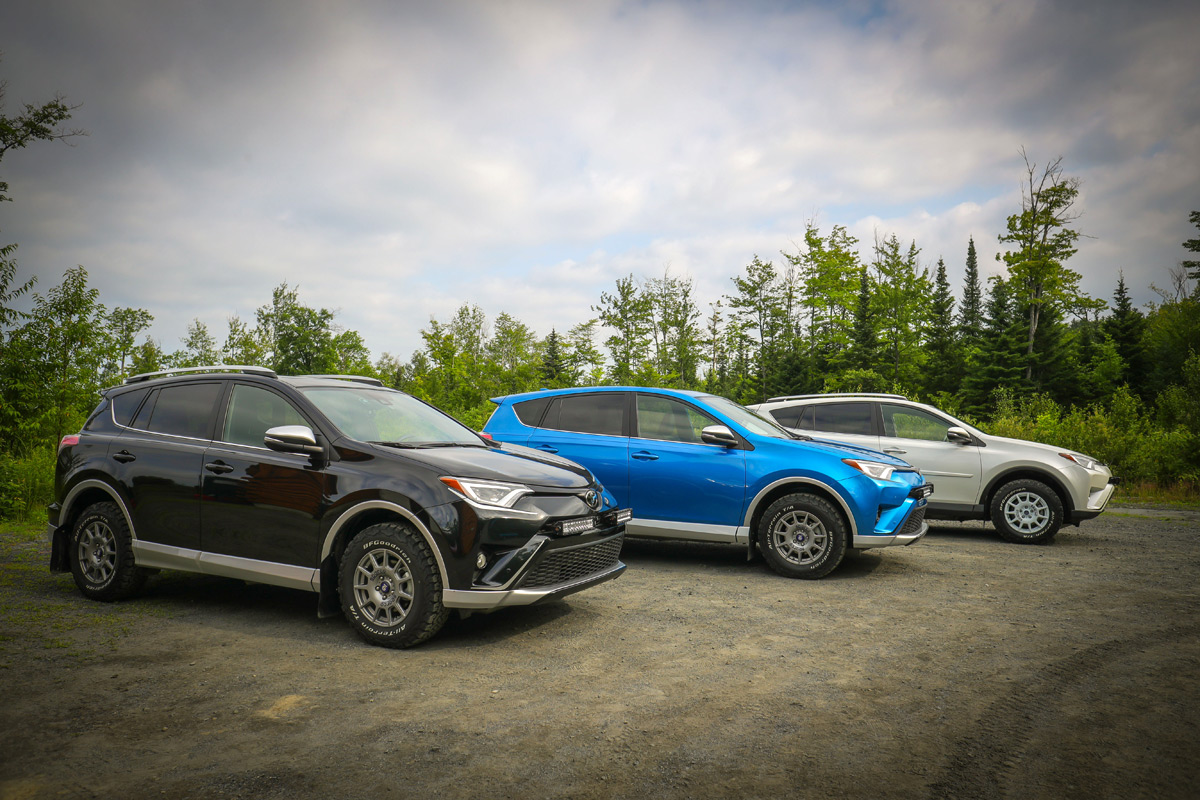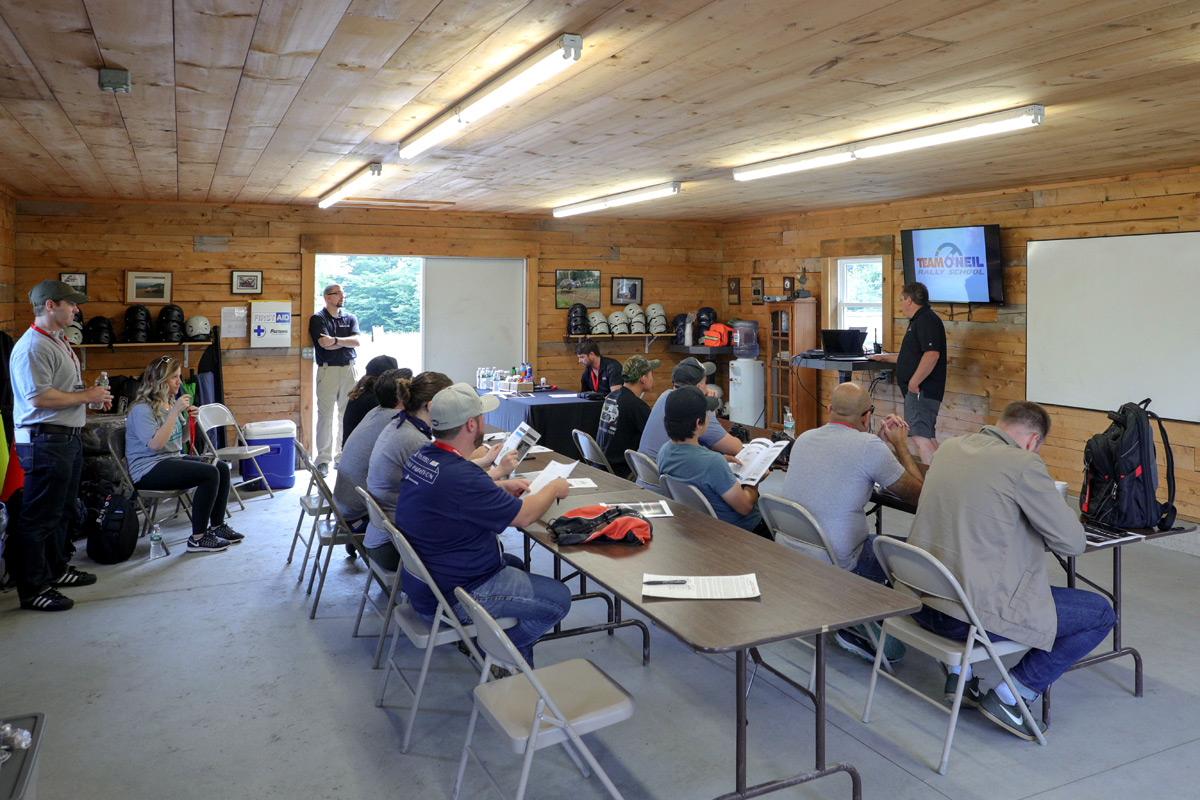 Now I'll be honest, when we pulled up to Team O'Neil's sprawling 600-acre rally compound and saw a fleet of stock-looking RAV4's parked out front, I was a little taken back. The cars looked much like the ones we drove up in, save for a front skid plate, meaty BFGoodrich KO2 tires wrapped around Sparco Terra wheels, TRD mud flaps, and LED light bars. This was going to be an interesting day..
Our instructor started things off with a quick classroom session where we covered the fundamentals of weight transfer, and how releasing the gas and/or applying the brakes (with your left foot) shifts the weight of the car from the rear to the front, inducing some controlled oversteer. We practiced this on a circular skidpad, holding the steering wheel steady and controlling the angle of our drift strictly using our gas and brake pedal.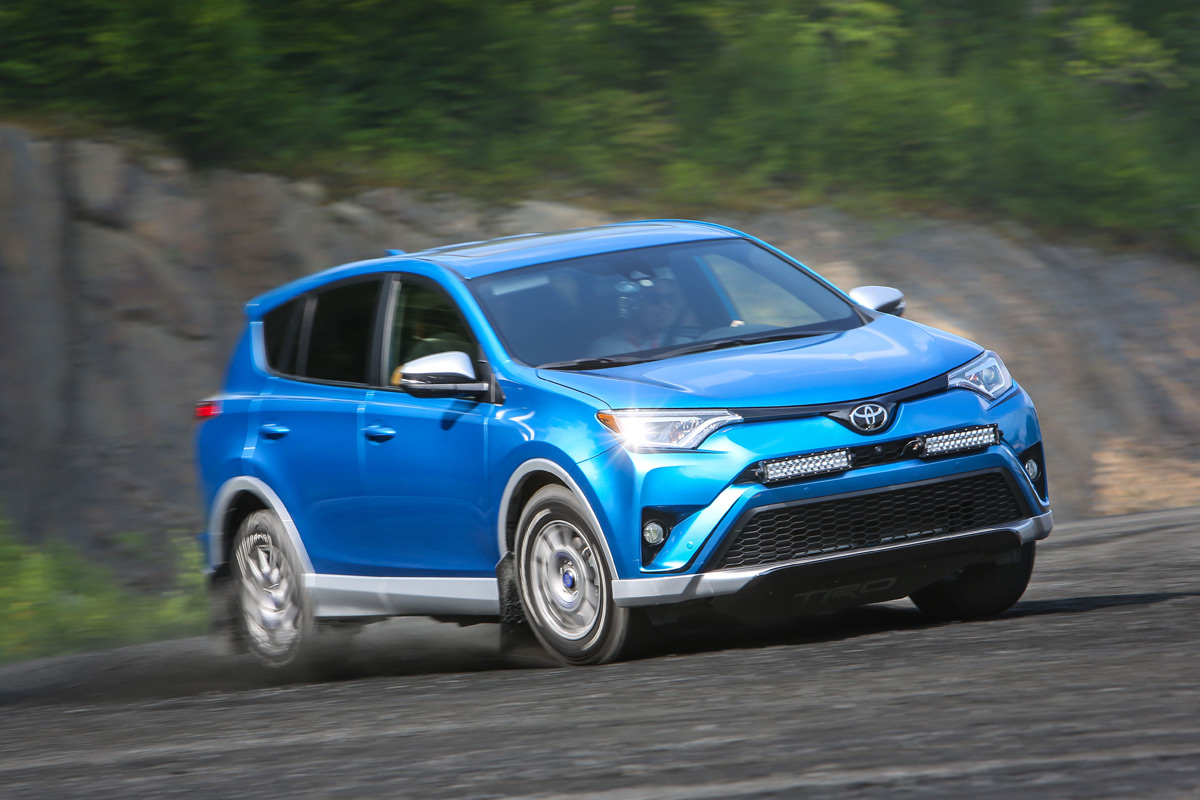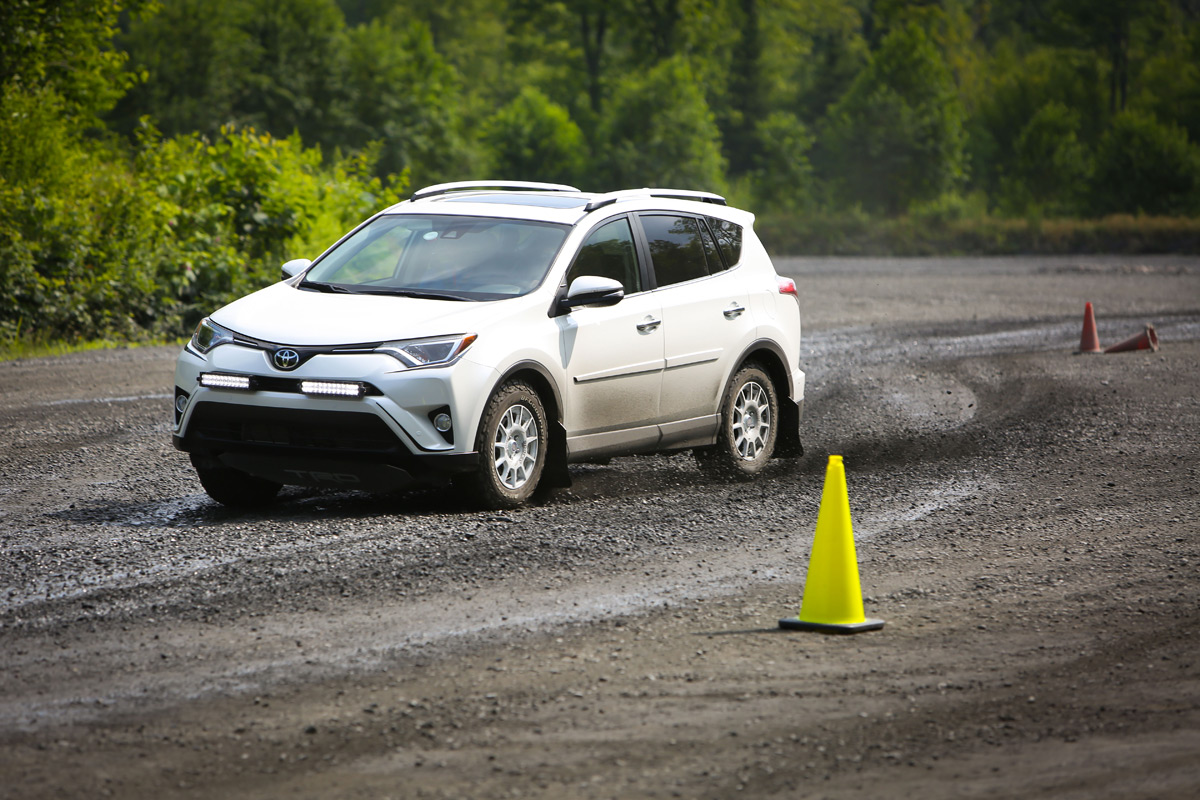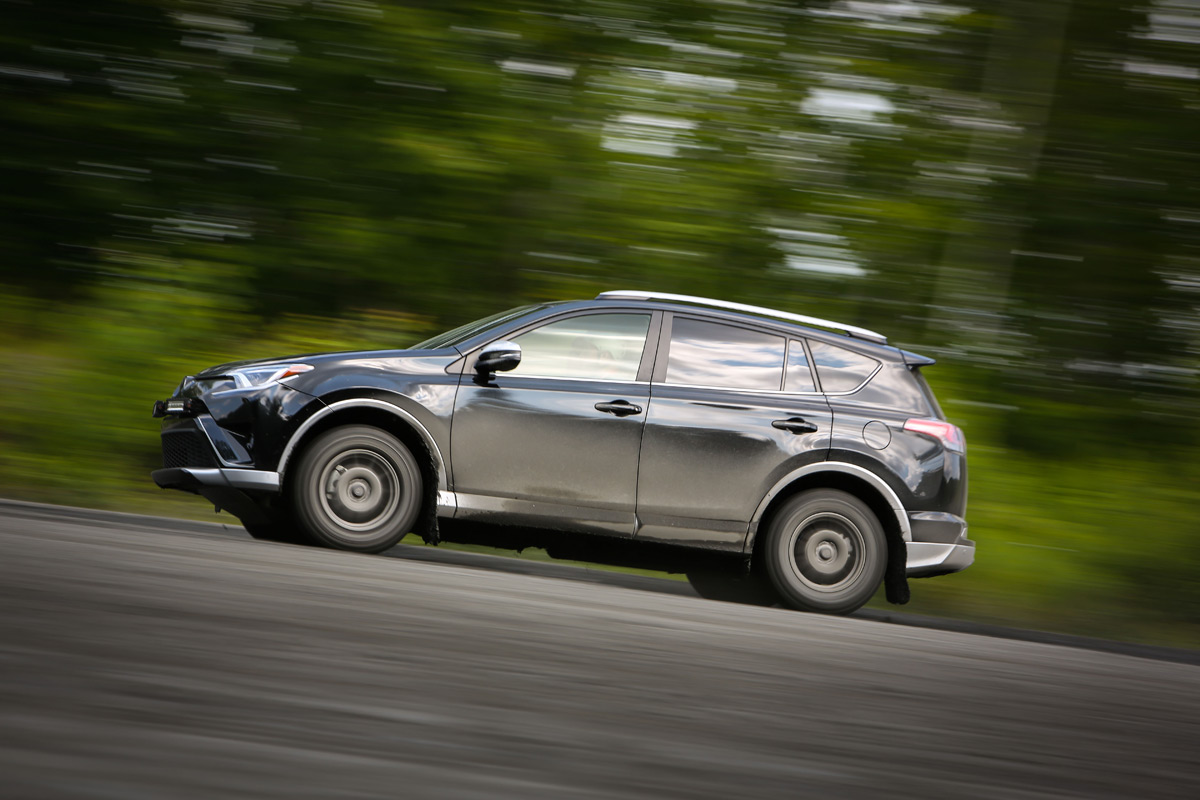 After we got that technique down, we moved on to a slalom course, where again it was less about jerking the steering wheel left/right and more about using weight transfer principals to get the car moving in the direction we wanted. Once we mastered that, it was on to the pendulum turn, AKA the 'Scandinavian Flick', where you turn the wheel to the right before whipping the car to the left, using momentum to push you through the turn.
Now I'll be honest, in a crossover as top heavy as the RAV4, this sounded more than a little sketchy. But the instructors insisted that they had done this the day before without any issues, so I hopped in the driver's seat and gave it a go. And let me tell you, IT WAS AWESOME!
Any preconceived notions I had about the RAV4 being a "sensible crossover" geared towards soccer moms was promptly erased. Toyota really needs to make a TRD version of the RAV4 equipped as these rigs were, as they would sell the hell out of them!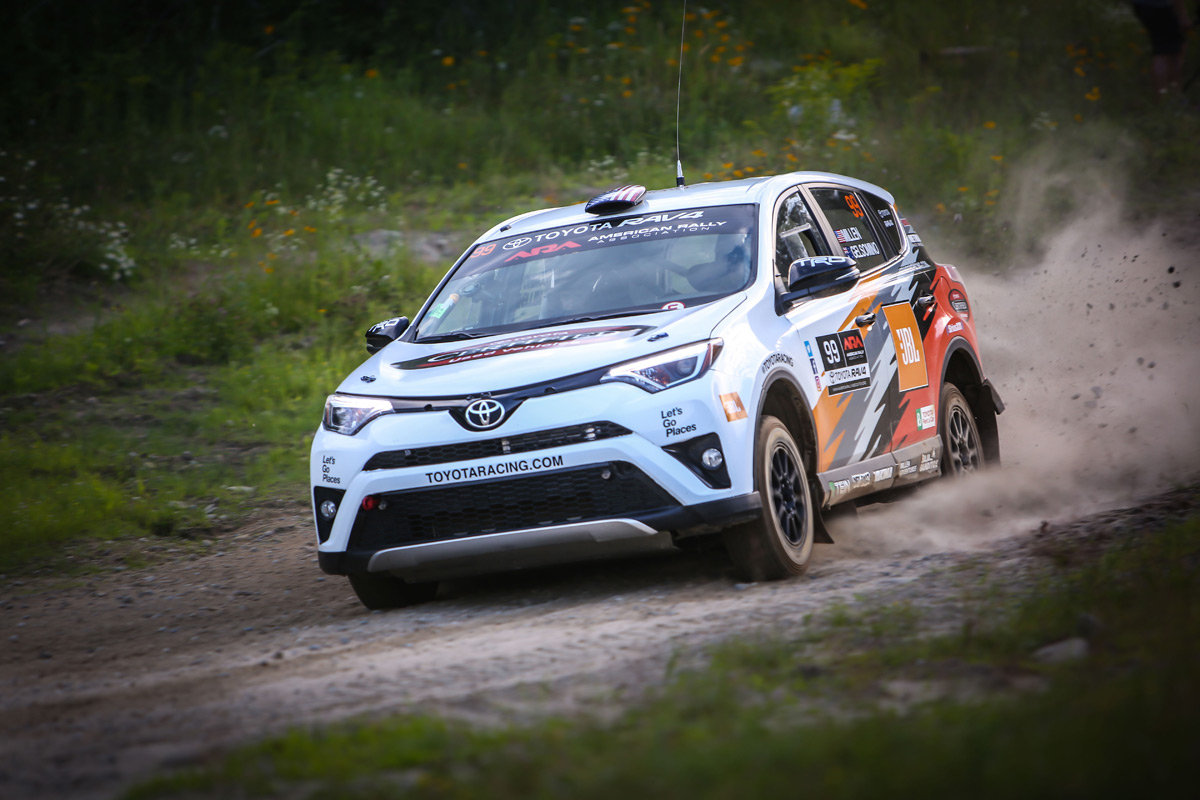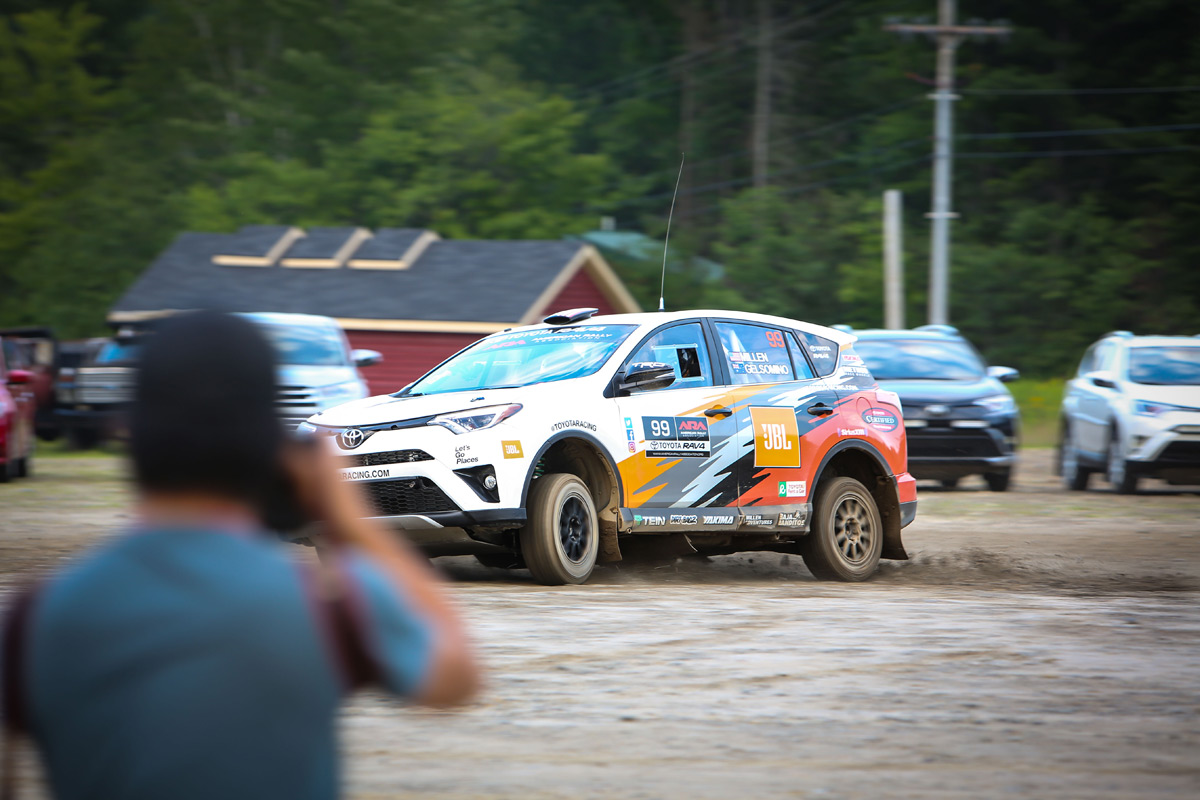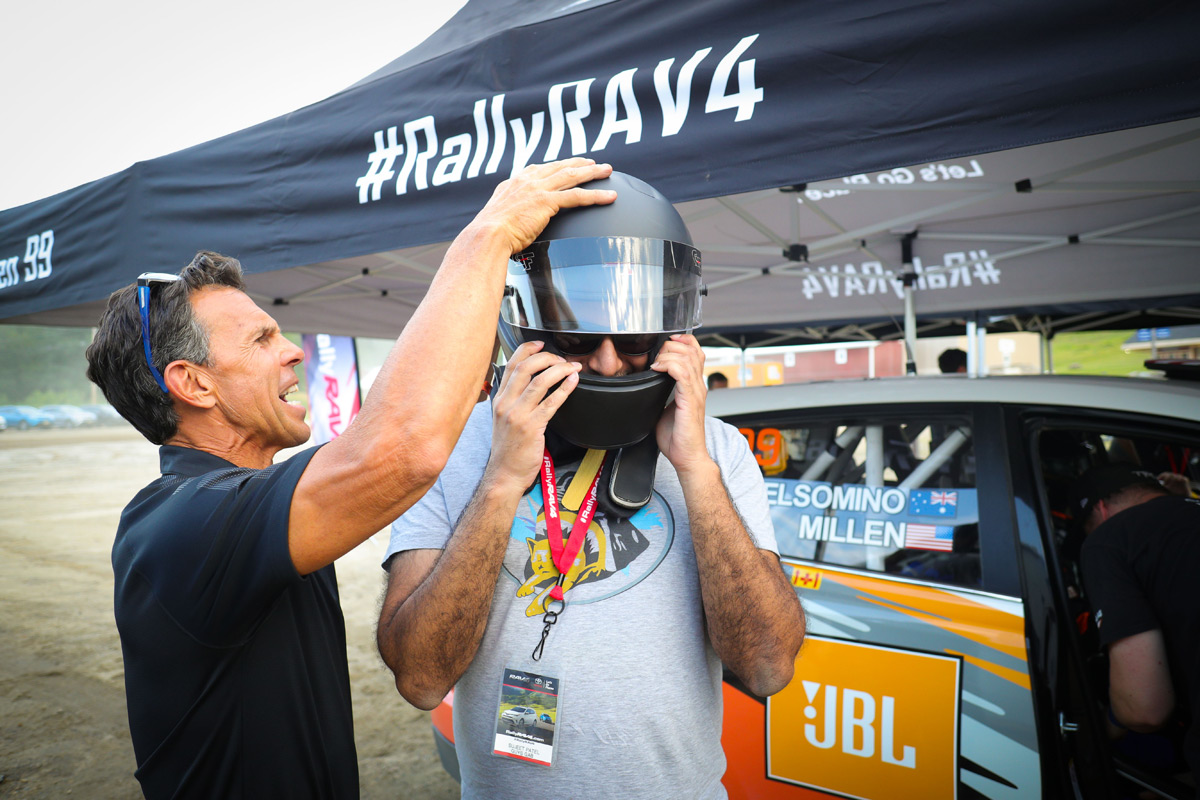 After an adrenaline-filled morning, we hopped in our RAV4's and drove up to the Sunday River Resort where the rally was based, and after their day of recce (reconnaissance), we met up with Ryan Millen and co-driver Rhianon Gelsomino for ride-alongs in his rally-prepped RAV4. Surprisingly, Millen's rally car sports a stock engine and transmission, with a meager 176 horsepower and 172 lb-ft of torque. But in the dirt, his car is a freaking monster, and I was holding onto my seat for dear life and we ripped through the course.
During our hot laps, Ryan's RAV4 sustained some damage, frying the ECU and stopping the car in it's tracks, unable to start. As you can imagine, this made for a frantic night, as his crew scrambled to come up with a solution, eventually borrowing an ECU from one of our 4WD press cars and jerry-rigging it to work in his 2WD configuration. Thankfully, his team was able to pull it off in the wee hours of the morning, allowing Millen to clinch the 2WD Class championship in his RAV4!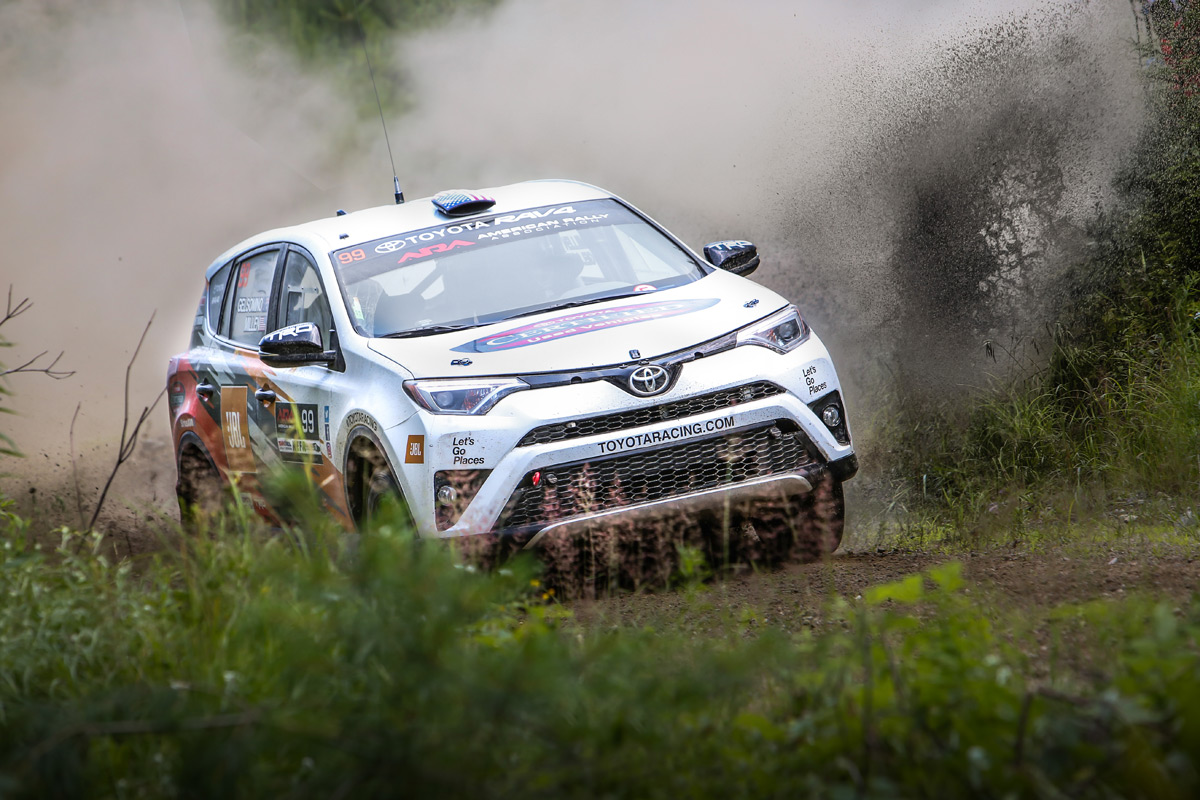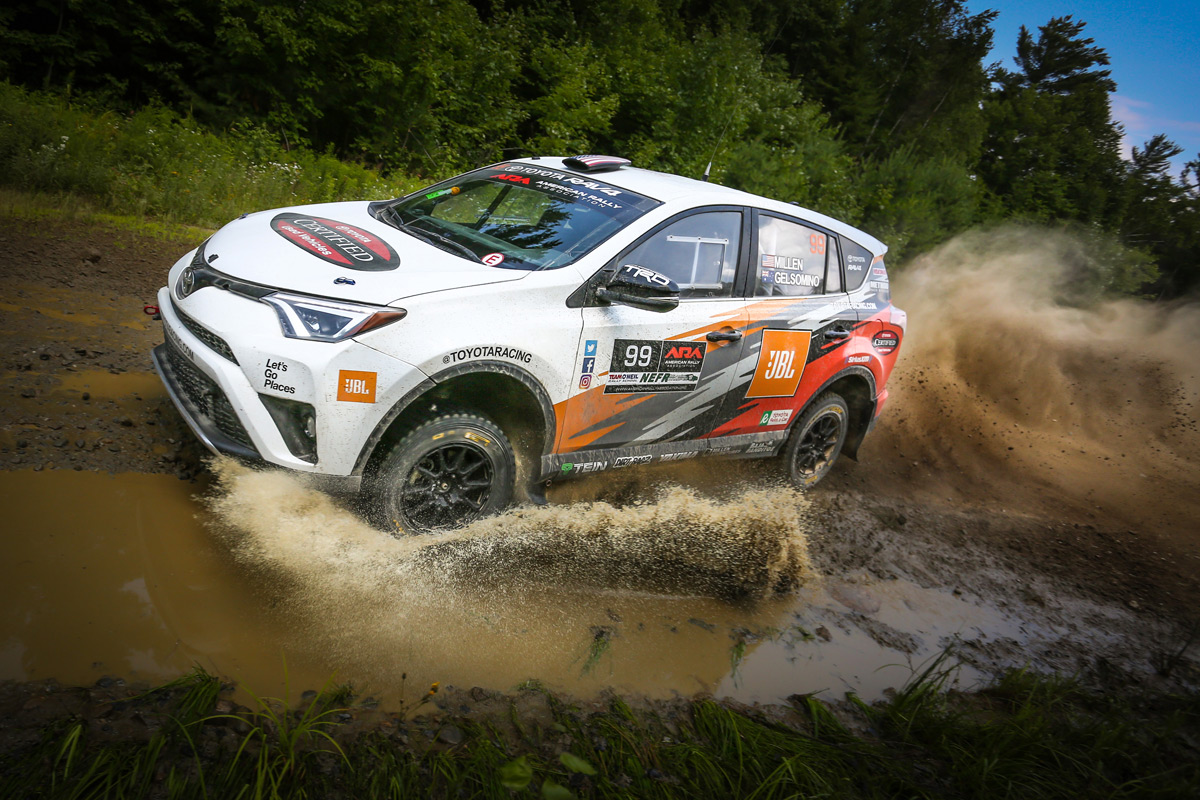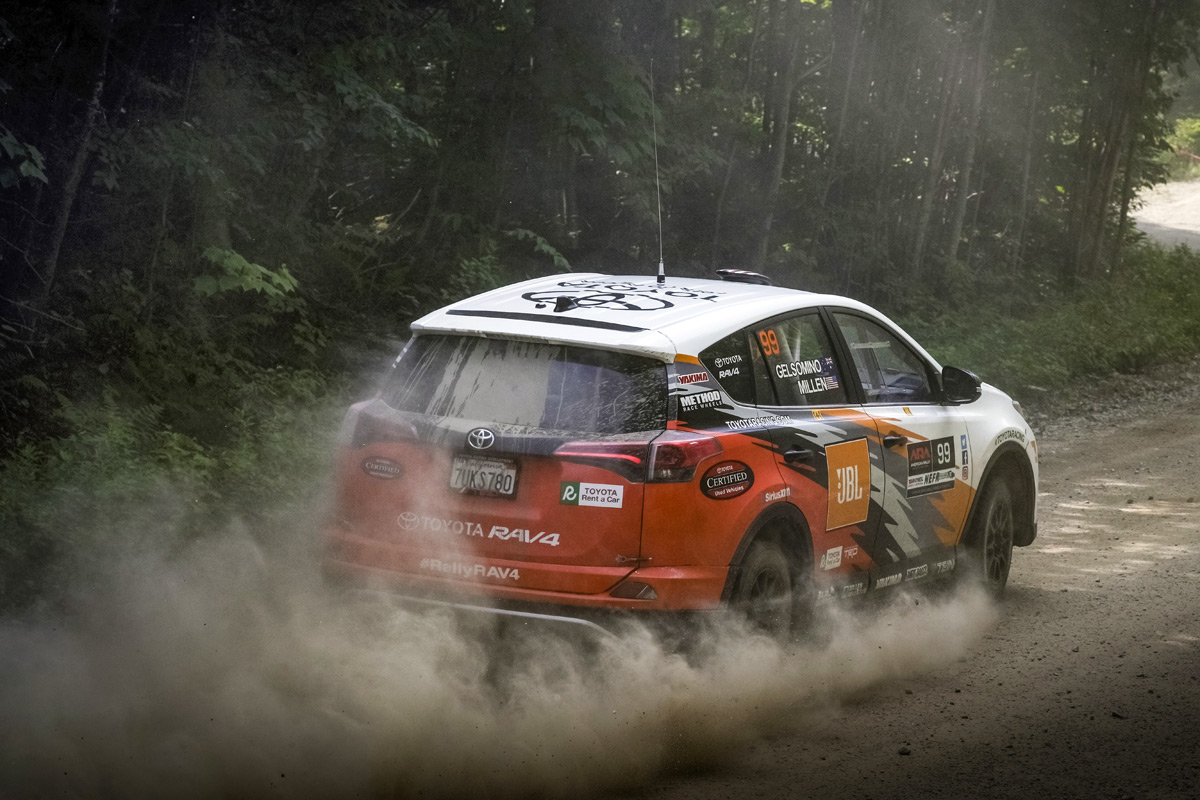 I've never been to a rally race before, but after experiencing the NEFR, I'm totally hooked.. In fact, I've caught myself daydreaming about building a rally car of my own to compete in one day. Not sure how the wife would feel about that, but we'll cross that bridge when we get to it. In the meantime, I'm definitely coming back to Team O'Neil Rally School for some more instruction, as a half-day session wasn't nearly enough time there.
By the end of the weekend, I had a newfound respect for the RAV4, a crossover that I wouldn't have given a second glance to beforehand. It's seriously one hell of a vehicle, no matter the situation.