BFGoodrich g-Force Sport COMP-2 Tires Set High Standards For Dry & Wet Grip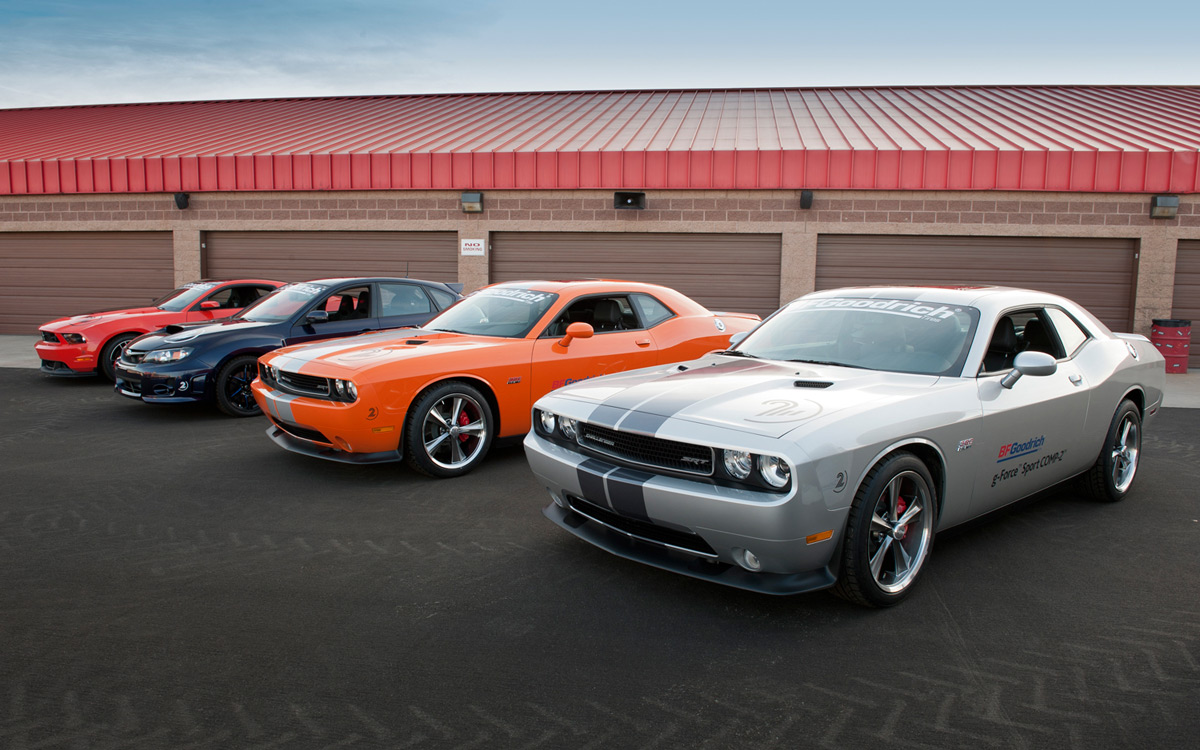 Most new vehicles sold today come equipped with all-season tires, which are designed to handle a variety of road and weather conditions. Sadly, in order to meet these needs, compromises have to be made, and most of the time it's a car's performance that takes a hit.
Now if you're driving a Toyota Camry, you likely don't care about acceleration, cornering, and braking, you're just looking for reliable transportation to get you from point A to B. But the Ford Mustang GT owner out there, he's looking to squeeze every ounce of fun out of their ride, and that's where ultra high performance summer tires like the BFGoodrich g-Force Sport COMP-2 come in.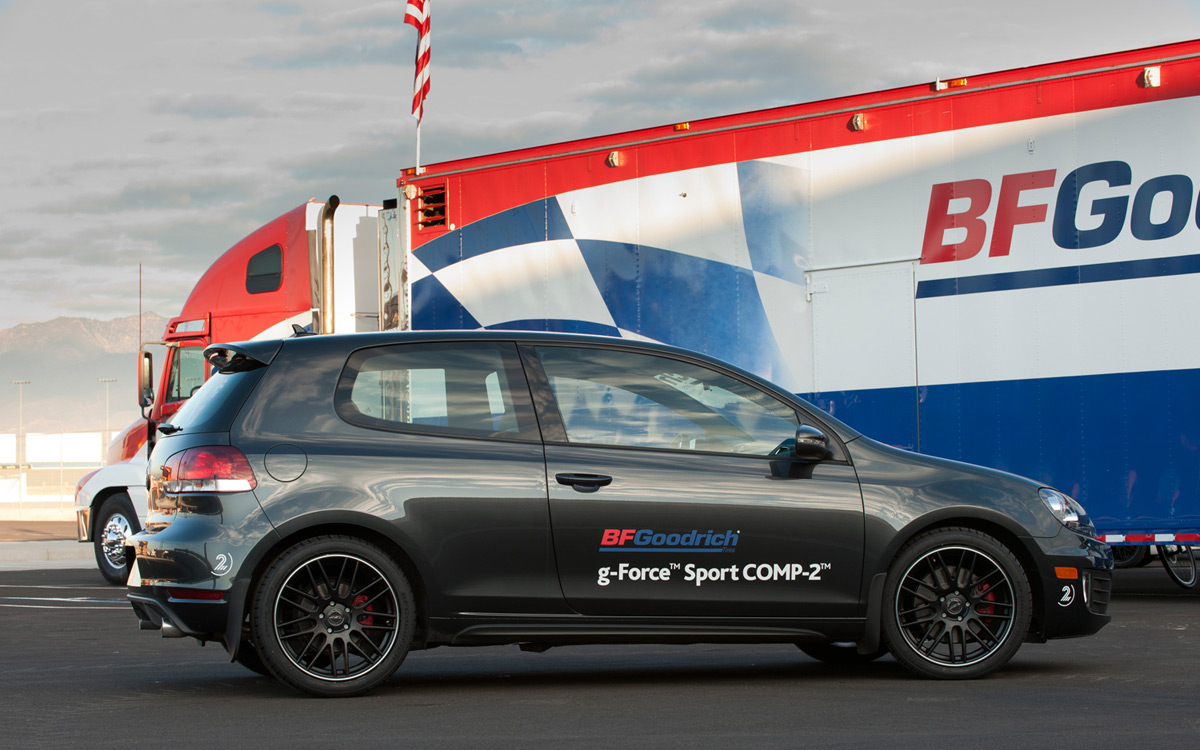 The g-Force Sport COMP-2 tire was developed for drivers of sports cars, sporty coupes, performance sedans and modern muscle cars looking for the next level of control and fun. The g-Force Sport COMP-2 is designed to accelerate faster, corner harder and brake shorter in dry and wet conditions. Of course, being a "summer tire", they're not meant to be driven in near freezing temperatures, through snow or on ice. So if you live in a cold climate like me, invest in a separate set of winter tires, giving you the best of both worlds.
The BFGoodrich g-Force Sport COMP-2 tire is the latest evolution of BFGoodrich Tires' rich racing heritage. The newly designed COMP-2 compound and Performance Racing Core (PRC) — developed using many of BFGoodrich Tires' racing technologies and compounds — resulted in 30% better wet grip and 8% better dry grip offering precise control, without sacrificing tread life.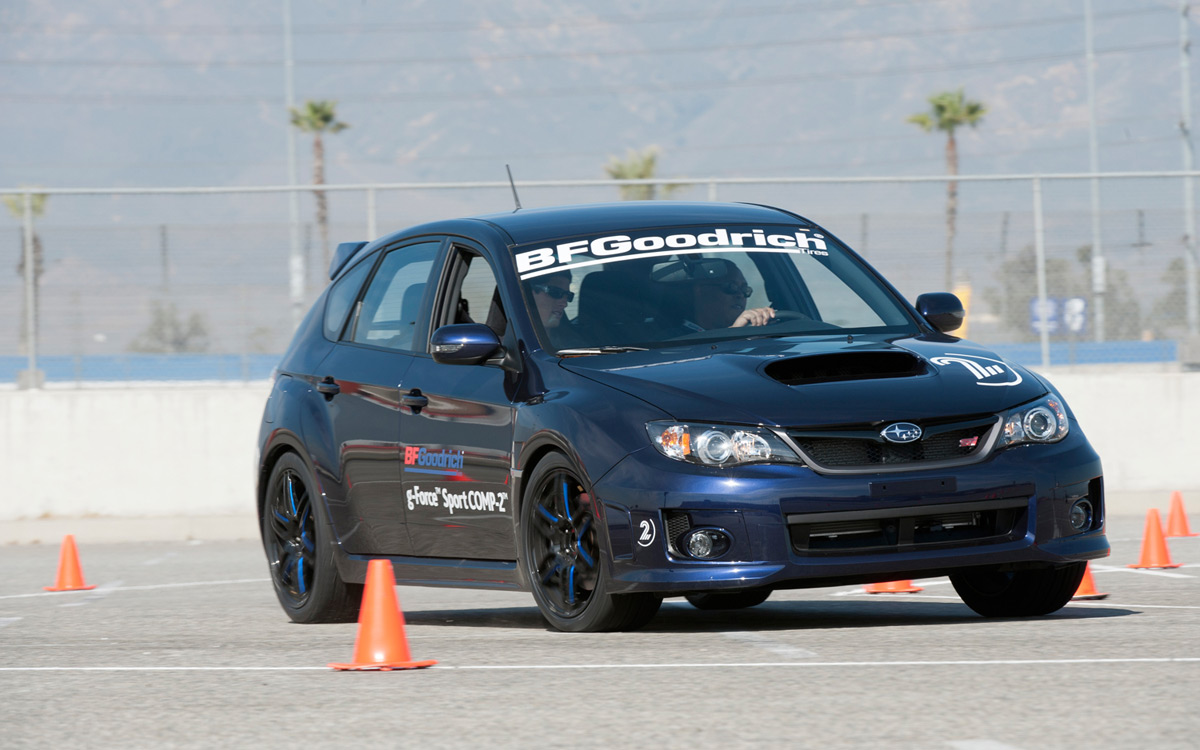 When put to the test against the competition, the BFGoodrich g-Force Sport COMP-2 tire displayed better dry traction on the track, allowing for faster acceleration and resulting in 100% more fun on the street. Tests also resulted in shorter braking distance (up to 16 feet shorter in wet conditions and up to nine feet shorter in dry conditions) for more control entering corners.
"Advancements in compounding technologies have enabled us to achieve large improvements in traction in both wet and dry performances," added Koury. "We added a high horsepower compound and also upgraded the internal tire suspension to a new level with the Performance Racing Core to make sure all that power could make it to the ground. We strengthened, optimized and evolved the suspension system to increase steering response, rigidity and control to handle the new advanced compound."
A buddy of mine got to experience the BFGoodrich g-Force Sport COMP-2 tires at a "Ride and Drive event" where they equipped cars like the Mustang GT, Dodge Challenger, VW Golf GTI, and Subaru WRX STI with both the g-Force Sport COMP-2 and their top tire competitors, allowing him and others to drive them back to back and experience the difference for themselves. As expected, the BFG's were everyone's favorite, and reviews on sites like Tire Rack echoed these sentiments, with owners very happy with their new tires.
Given the overwhelming good reviews and the low price of these tires ($114.25/tire at Tire Rack), I decided to get a set for my 2011 Subaru WRX, which is definitely due for some new rubber. Stay tuned, as I'll be sure to post my impressions of them once I've properly broken them in!