The Corvette Grand Sport Convertible Is An Exotic Car In Sheep's Clothing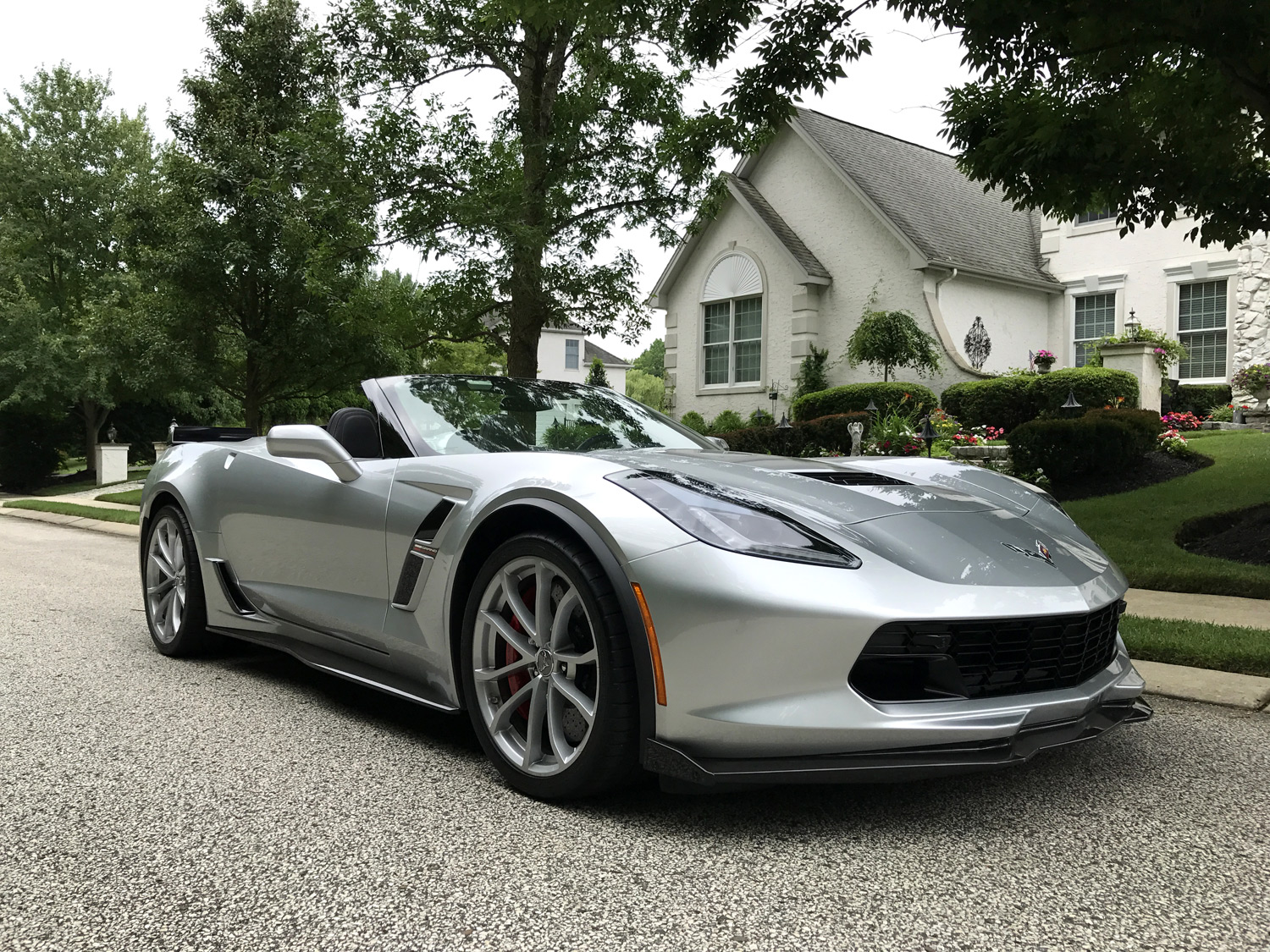 At first glance, it is easy to mistake the 2018 Chevrolet Corvette Grand Sport Convertible as "just another Corvette". But get closer, and you'll start to notice a few key differences. The Grand Sport features a carbon fiber splitter and side skirts, a Z06-style front grill and rear spoiler, not to mention wider rear fenders (so they can fit wider wheels and tires).
It's amazing how a few subtle tweaks completely transform the look of this car, even without the iconic hash marks and stripes package that the Grand Sport is typically known for. Now if I was ordering this car, I would go for a really bold color combo, or at the very least the Heritage Package. But even in low-profile silver, our car managed to turn more than a few heads during our week with it.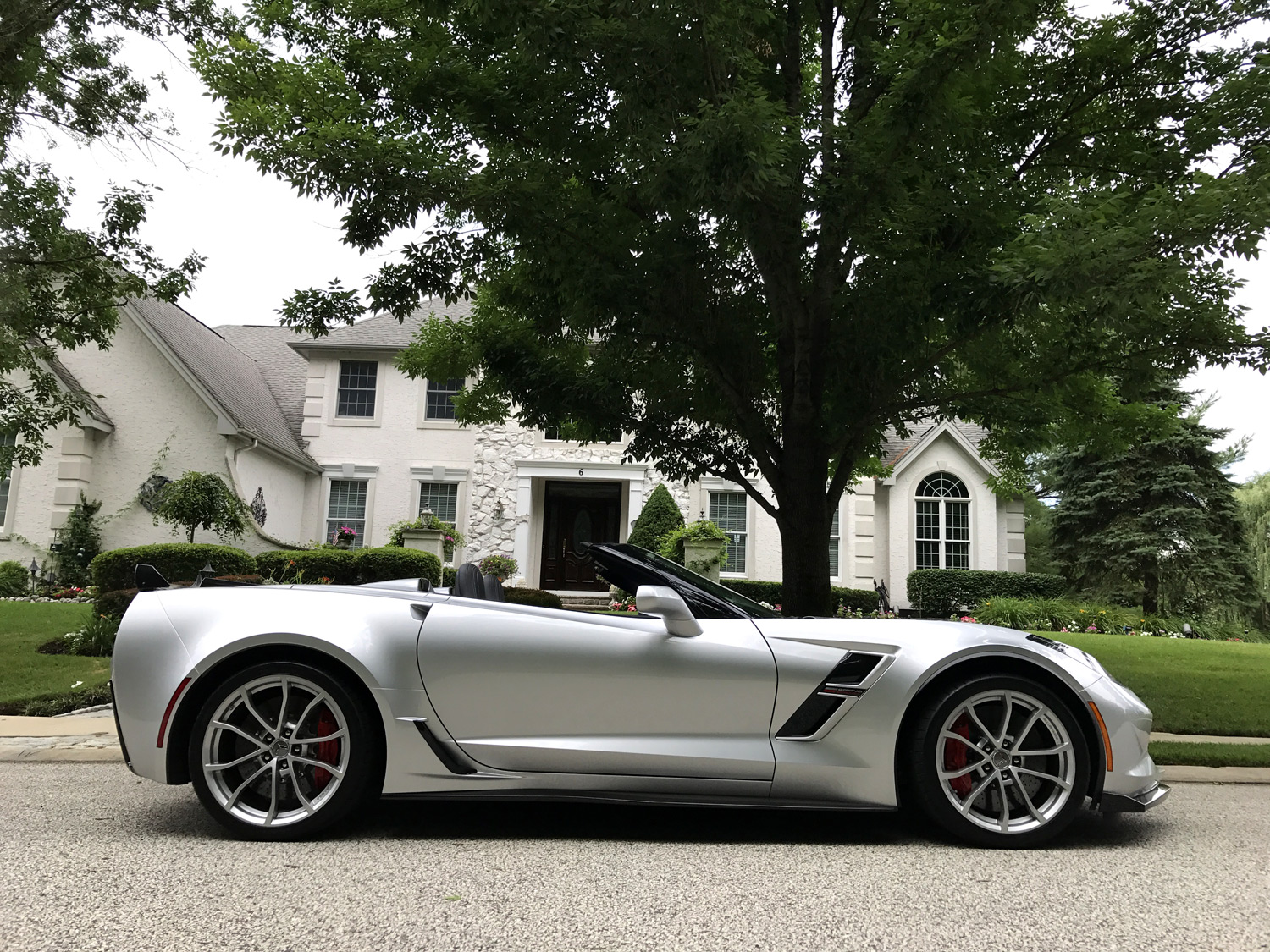 Bang-for-the-buck, it's hard to beat the 2018 Corvette Grand Sport Convertible. It's essentially a Z06 without the supercharger, at a savings of around $15,000. And lets be honest, who really needs 650 horsepower and 650 lb-ft of torque? I found the Grand Sport's 460 HP and 465 lb-ft of torque to be plenty fast, launching the car from 0-60 in a scant 3.6 seconds and rocketing through the quarter-mile in 11.8 seconds.
Last month, Chevrolet invited me down to New Jersey Motorsports Park for a track day, where I got to drive the Corvette Grand Sport (Coupe) and see how the car performed in it's natural habitat. The Grand Sport completely exceeded my expectations, with incredible power, handling, and brakes capabilities that allowed me to push the car well beyond any other car I've driven there.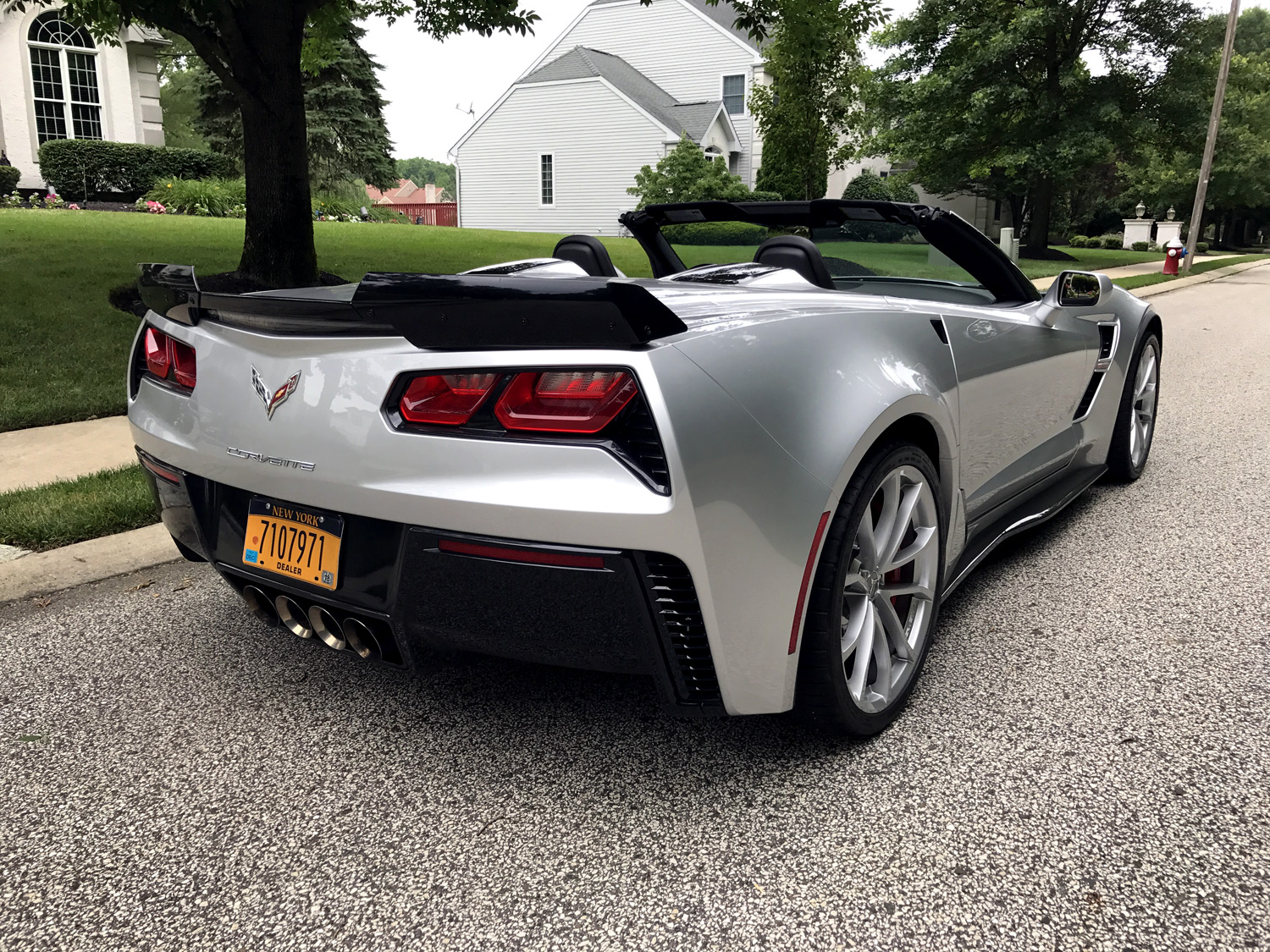 Driving around town, I found the Corvette Grand Sport to be a fairly comfortable ride, with adaptive Magnetic Ride Control keeping things civilized in Touring mode. Sure, it's not as smooth as a regular Stingray, but that is the price you pay for its track prowess. Overall, I think they found a decent compromise for someone that wants to daily drive their car and track it on the weekends.
That said, the car is not without its faults.. Getting in and out of it is challenging, given its low ride height. It is also hard to see out of, and I had to use the front camera when pulling into a parking spot to avoid hitting the curb (and scratching that expensive CF lip). And while the infotainment system is a HUGE improvement over the C6, it still feels a little dated compared to other systems out there.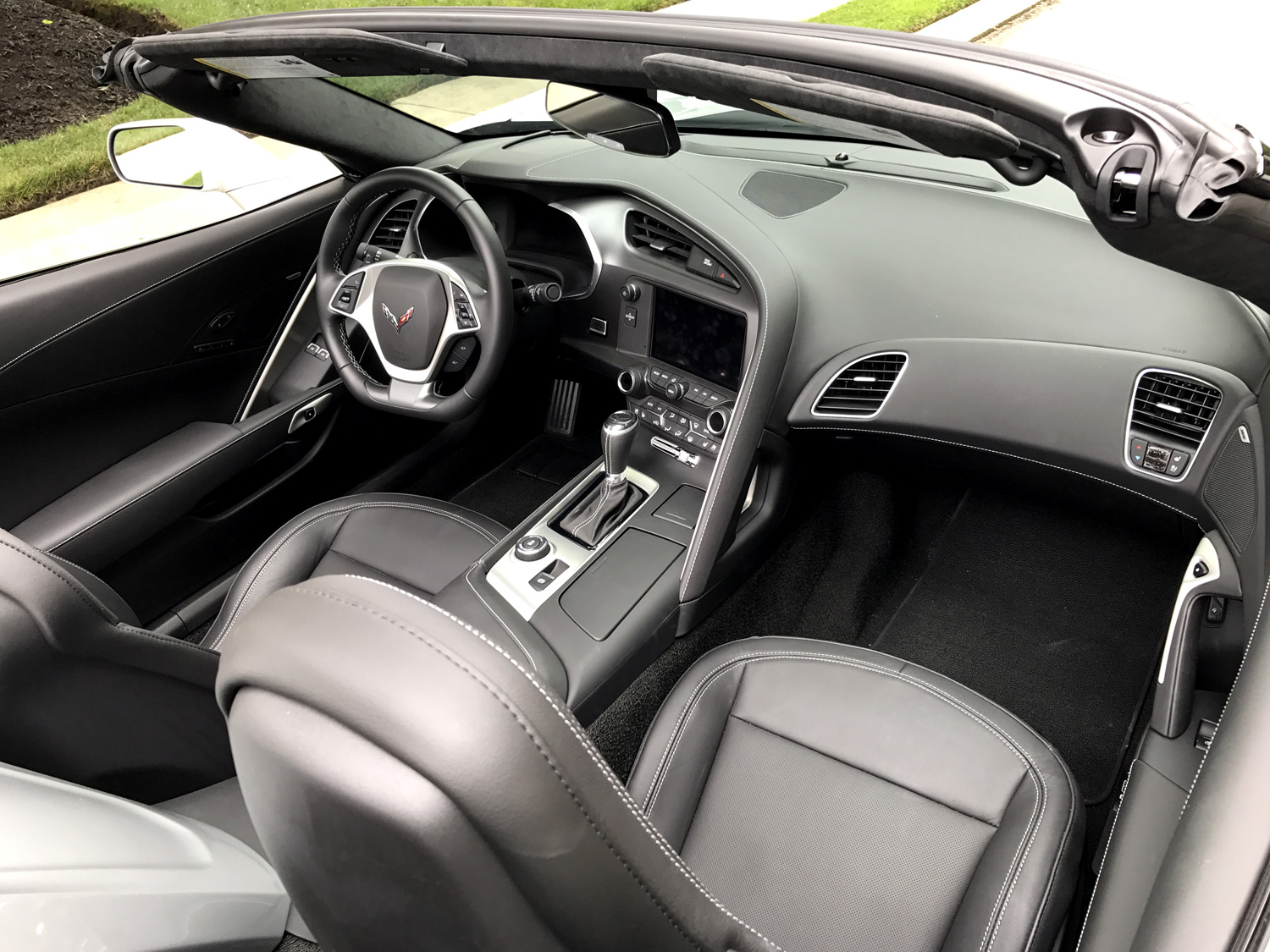 But in the end, none of those shortcomings would deter me from buying a Corvette Grand Sport, as it's about as much fun as you can have on four wheels, rivaling the driving experience of exotics costing twice as much.
Chevrolet knocked it out of the park with the Corvette Grand Sport, bringing together the perfect combination of power and handling (and sound, that exhaust note is incredible) at a very reasonable price point.
So if you're in the market for one of the quickest and best-handling sports cars on the market, do yourself a favor and go test drive the Corvette Grand Sport.. and prepare to have your mind blown!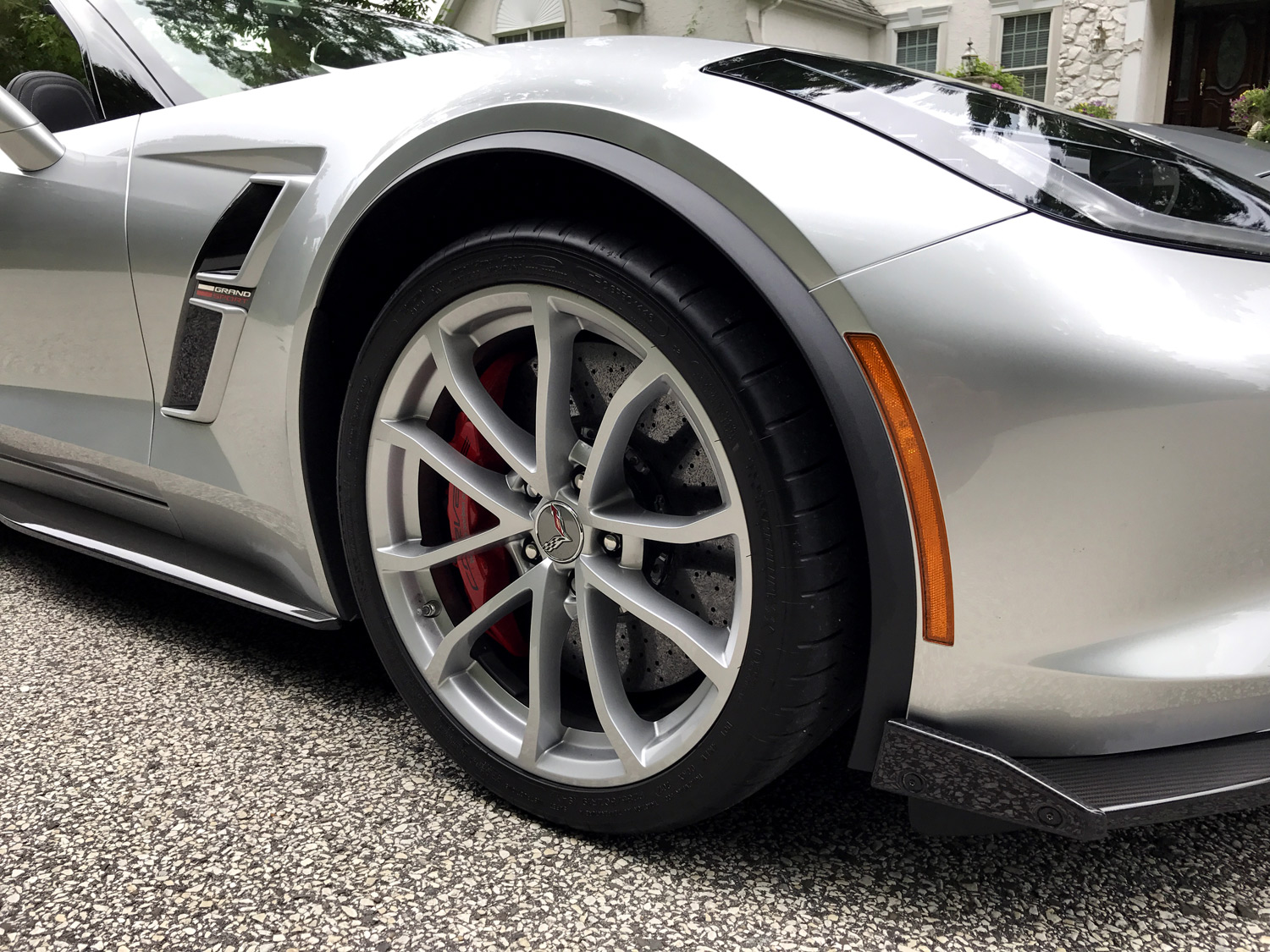 Click here to learn more about the 2018 Chevrolet Corvette Grand Sport.