Kick Off Your Summer Driving Season With A Set Of Goodyear Eagle Exhilarate Tires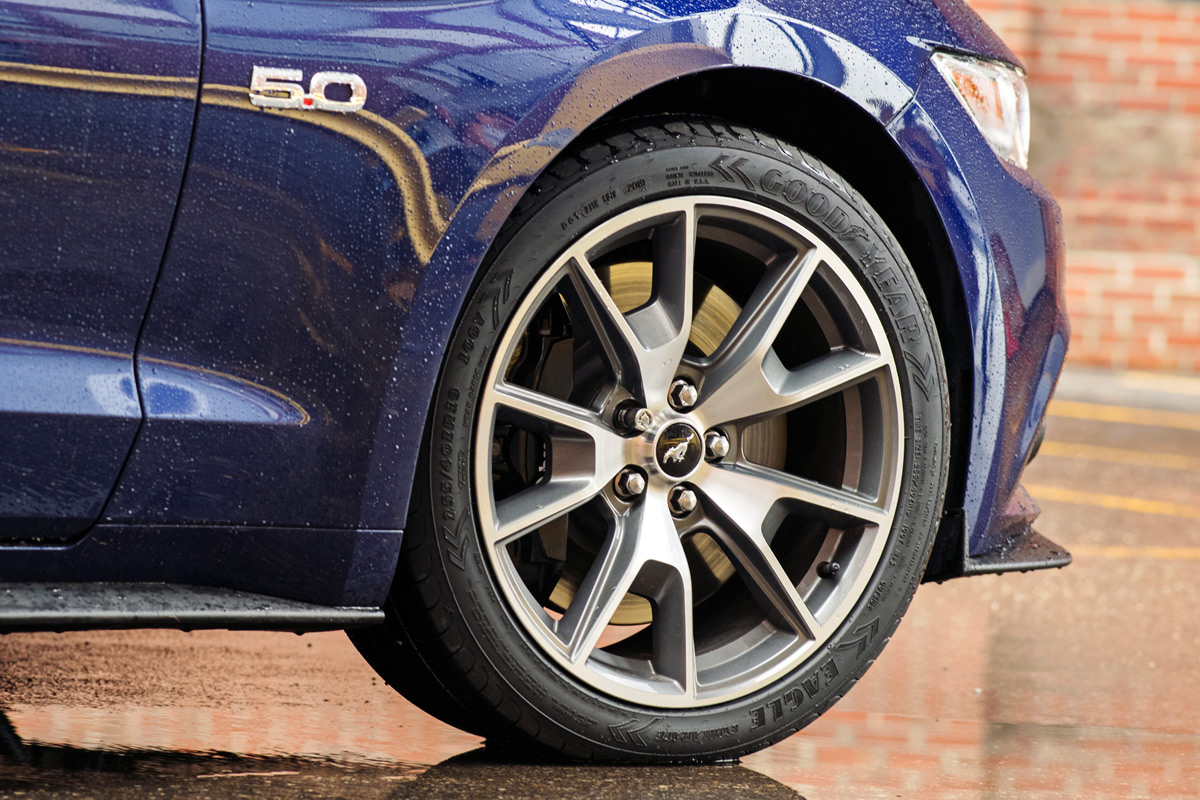 As many of you know, I'm a bit of a tire nerd, always on the hunt for the latest and greatest so I can take my car's performance and handling to the next level. So when I heard about the all-new Goodyear Eagle Exhilarate ultra-high performance tires that the company just released, I couldn't wait to learn more about them.
The Goodyear Eagle Exhilarate ultra-high-performance tire offers outstanding traction and handling for faster acceleration, precise steering and the ultimate in control, outpacing its segment in wet handling, wet braking and wet cornering grip.
Key features of Goodyear Eagle Exhilarate tire include:
Leading-Edge Tire Technology: Three years of research has allowed Goodyear to develop leading tire technology to offer enhanced grip, braking and strength.
ActiveGrip Technology for exceptional traction for performance handling.
ActiveBraking Technology promoting shorter braking distances on wet and dry surfaces.
ActiveStrength Technology for confident handling with a strong lightweight construction.
Built-In Wear Gauge Tool: Strategically placed in 8 locations around the tire, the new built-in wear gauge tool enables drivers to easily measure both tread depth and vehicle alignment.
All-Season Tread Compound: Features an optimized combination of high-performance polymers, fortified with traction resins for superior handling and traction in wet, dry and snow conditions.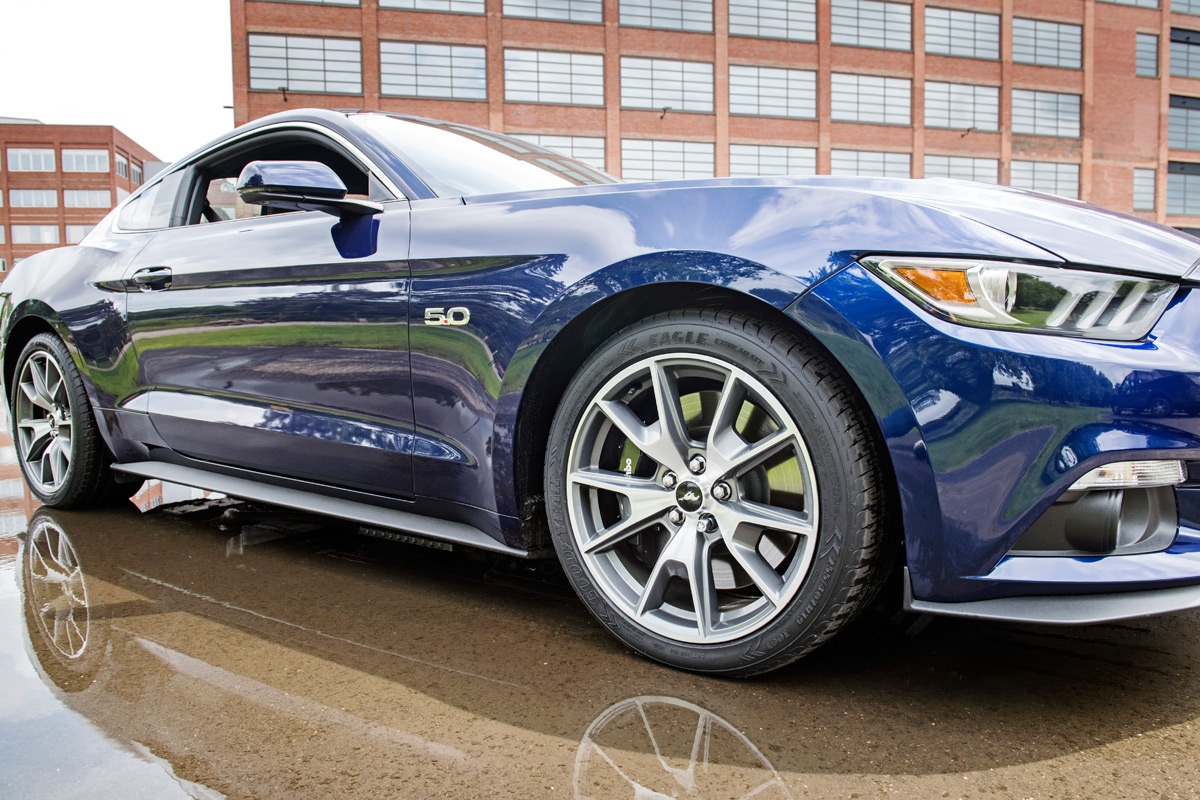 "With its leading-edge technology and superior performance in wet conditions, the Exhilarate showcases the overall credentials of the entire Eagle line of Goodyear products," said Mike Dwyer, Goodyear's chief customer officer, North America consumer.
When the Eagle Exhilarate tires first came out in early May, there wasn't a lot of data to go off of, so I held off on making any judgements. But Tire Rack recently tested the Goodyear Eagle Exhilarate against three popular ultra high performance tires, and the Eagle Exhilarate really did well against the competition, especially when it came to wet track performance.
Having been to Tire Rack's headquarters in South Bend, IN and seeing how thorough their tire testing process is, I'm totally sold on these tires, and I look forward to getting a set for my car when I'm in need of some new rubber. Maybe some burnouts could speed up that process. 😀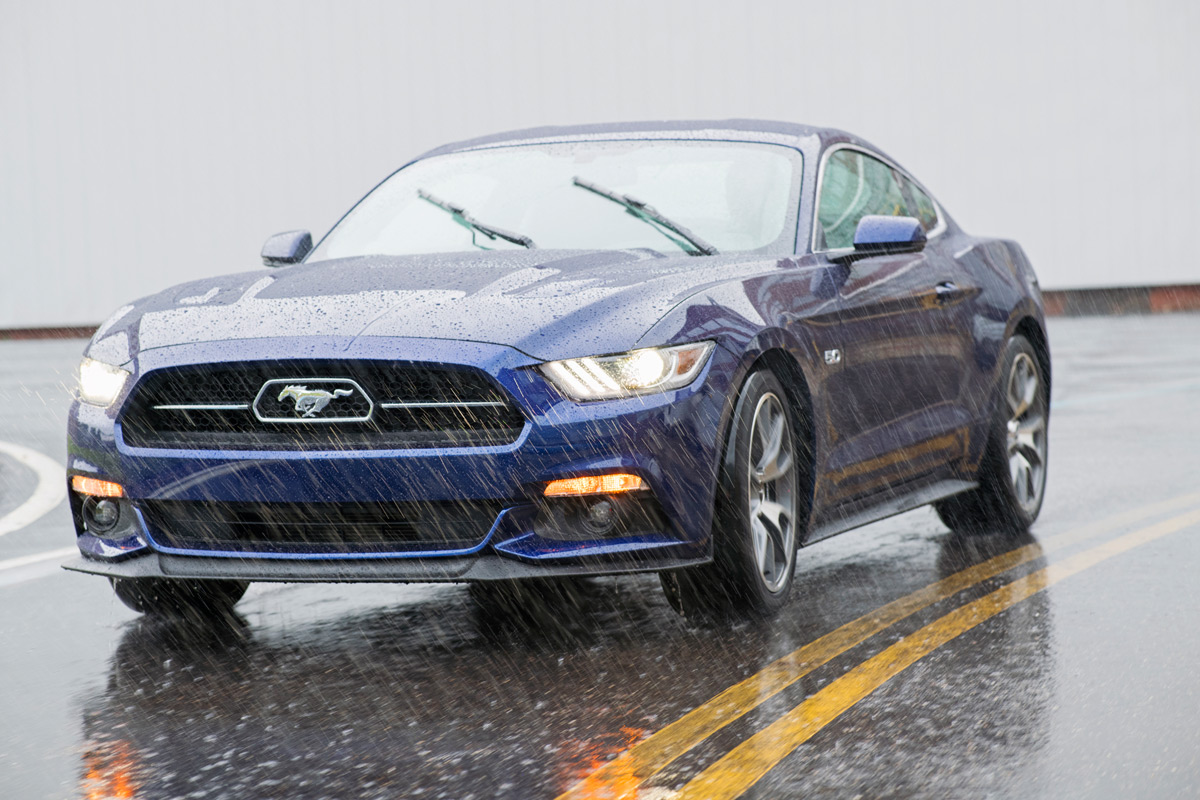 But wait, there's more! We have partnered with Goodyear to give one lucky Guys Gab reader a free set (4) of Eagle Exhilarate tires, OR offer $750 towards a set of other Goodyear tires (you know, in case the winner doesn't have a vehicle that supports Eagle Exhilarate tires).
Pretty sweet, right? And it could not be any easier to enter. Simply leave us a comment below and tell us what your first car was. We'll pick a winner at random on August 5th at 5pm EST. Contest only open to US residents.
Good luck!
—
Disclosure: This post is sponsored by Goodyear, but all opinions are my own.