The 2019 Buick Envision Is A Floaty Luxury SUV, And It's Gloriously Done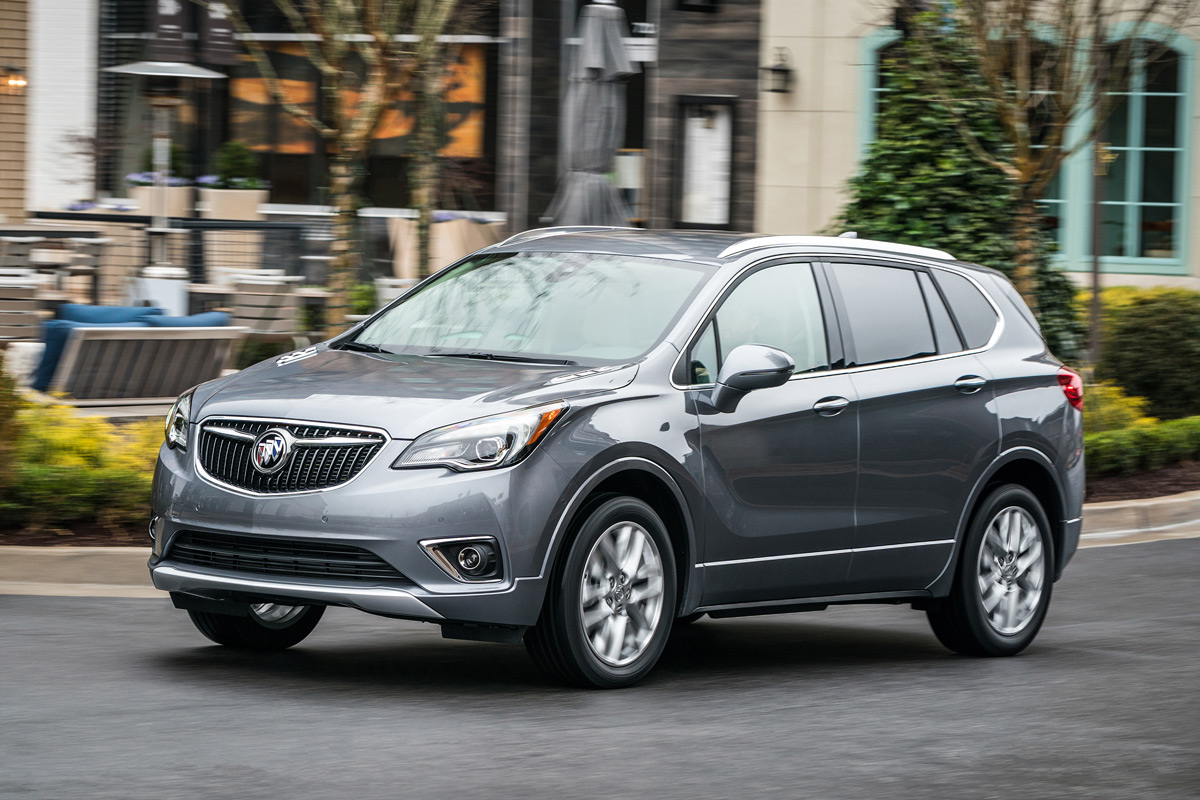 The Buick Envision has often been overlooked as a little "ho hum" among the current crop of premium and luxury small crossovers. But for the 2019 model year, the Envision offers some excellent improvements to what was already a good base. The greatest improvement is with drivability, thanks to a peppy new 2.0-liter turbocharged four-cylinder engine and nine-speed automatic transmission option.
For those of you unfamiliar with the Envision, it's Buick's small premium crossover, and it is right-sized for those who need a bit more space in the back seat, but prefer a vehicle that is easy to find parking for. This year, Buick also did some restyling for the Envision, and kept the high tech standards and great interior of the crossover's current build.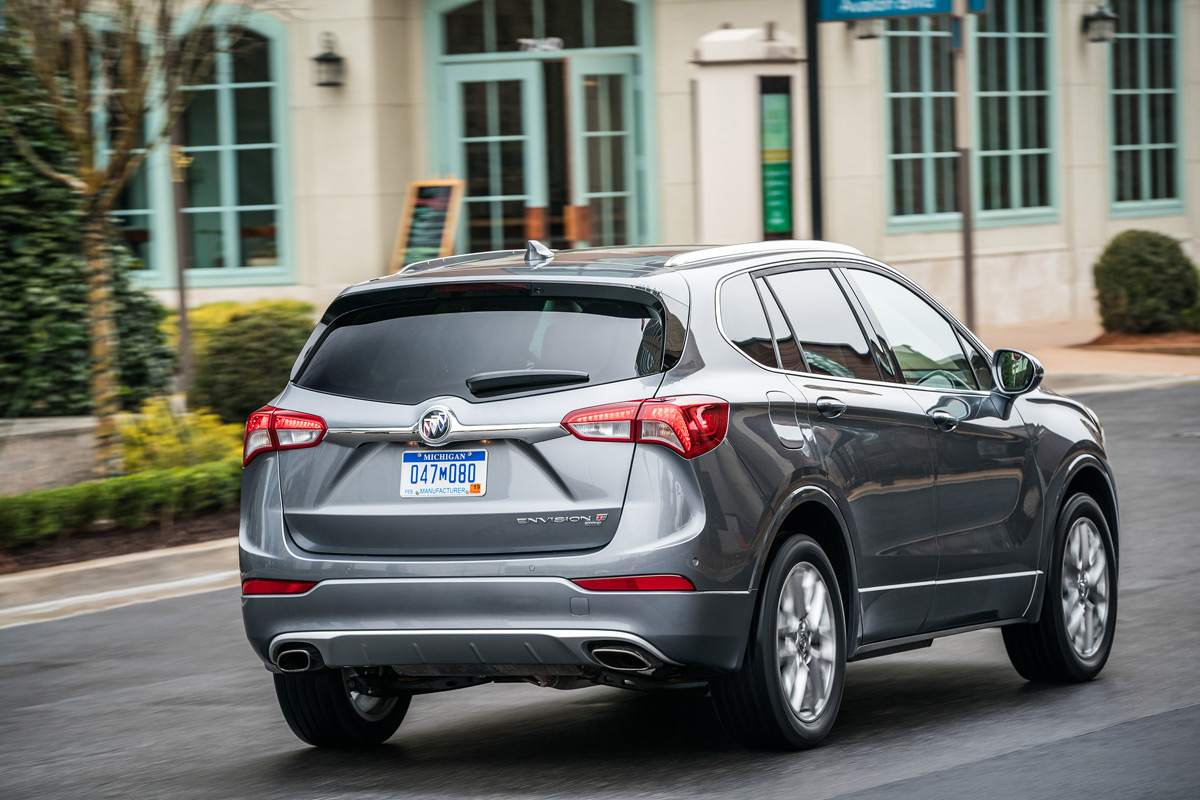 The base model's 2.5-liter four-cylinder engine is okay, putting out 197 horsepower to a six-speed automatic. Front-wheel drive is standard and all-wheel drive is optional with that engine. There's just enough power to propel the Envision forward, but not enough to make for any confidence or excitement while doing so. Fuel economy is very good, though, at 29 mpg on the highway.
Going with the Envision's upper-class Premium and Premium II trims, though, gets a 2.0-liter turbo that is far more energetic at 252 horsepower and a strong 295 pound-feet of torque. This mates to a great nine-speed automatic transmission that shifts very well and matches nicely to the engine. Fuel economy drops to 25 mpg on the highway, but most will find the losses to be far less than the EPA numbers might indicate. We averaged an easy 27 mpg highway in our week with the 2019 Buick Envision.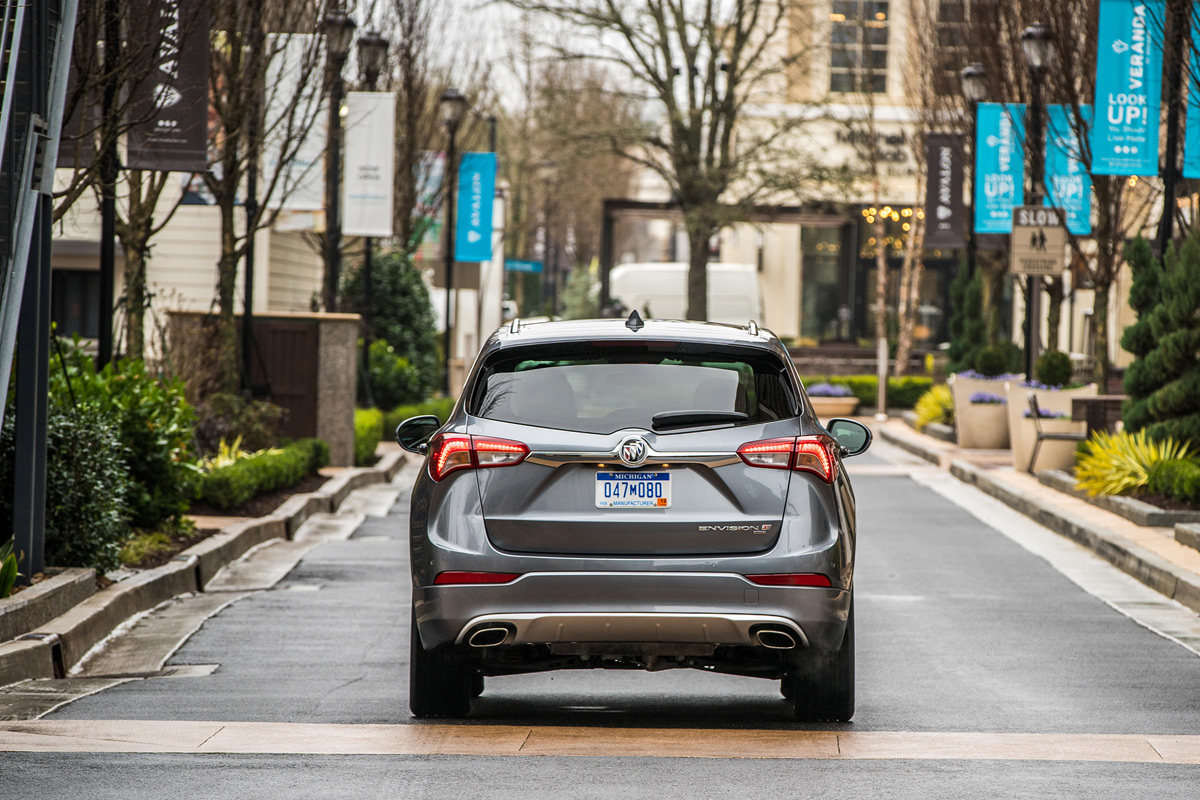 As we mentioned, the Envision got a bit of a facelift for 2019, with Buick taking the sharp-nose fascia and toning it down a little so it's more flat with better styling. The new nose is much more contemporary and removes the "beak" that plagued the look of the Envision up to this point. At the rear of the 2019 Buick Envision, changes were also made to give the rear hatch and bumper a more symmetrical feel, adding some sportiness to the crossover's overall shape.
On the inside, the Buick Envision is very well done. Seating is comfortable with a usable back seat that will carry two comfortably or three in a pinch. Three kids across is very doable. Cargo space is also good, with a good-sized loading floor, good loading height, and a wide-opening, tall hatch. A few configuration options are present as well, including a flap to access a small well where bags of groceries can be placed so they don't slide.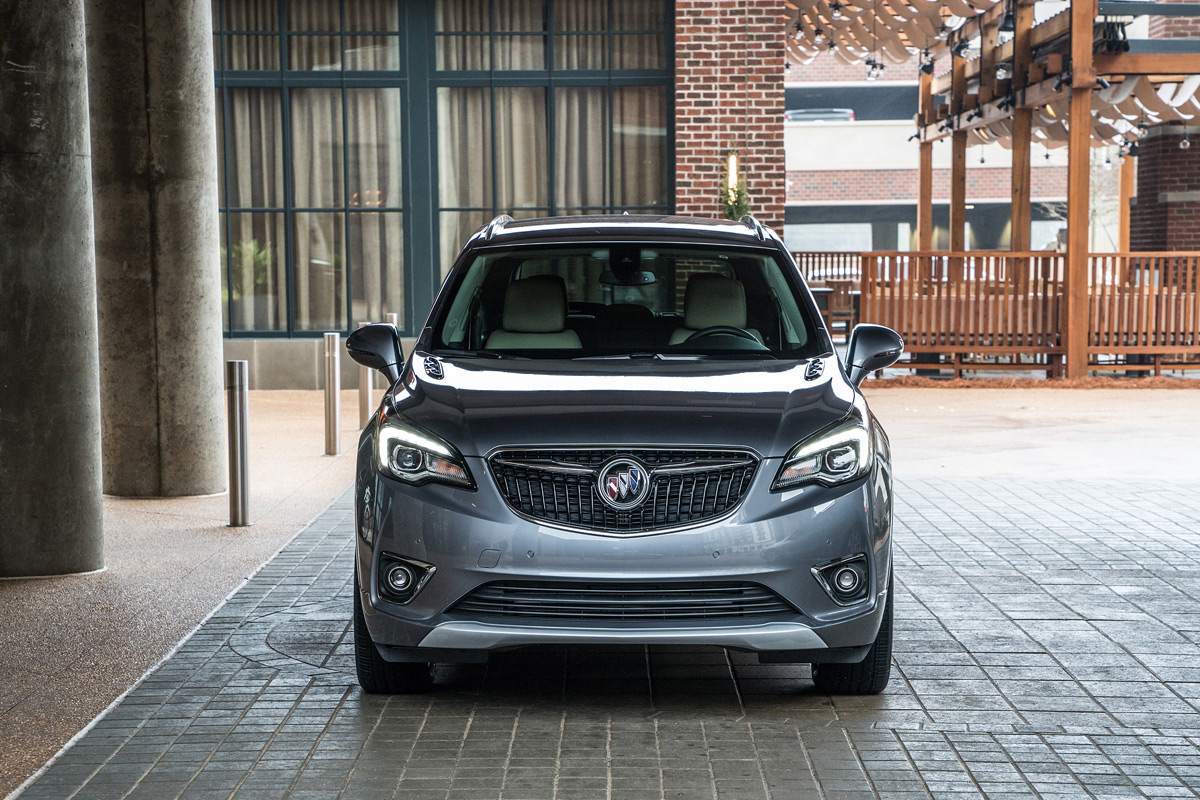 The real shining point for the Envision, though, is on the technology front. While most luxury rides are terrible at infotainment delivery, with near-unusable interfaces and horrible menu systems, not so with General Motors, whose infotainment systems are all crisp, clear, and easy to use. In the Buick Envision, infotainment is based around an 8-inch touchscreen that comes standard with 4G-based WiFi, Apple CarPlay and Android Auto, Bluetooth connectivity, and a six-speaker stereo.
Also standard are four USB ports, two of which are data ports, which allows the infotainment to (gasp!) have two smartphones attached at once and stream music or make calls from either when tethered. Adding to that, our Premium II tester had a seven-speaker Bose system, a 110-volt power outlet, and a wireless charging pad.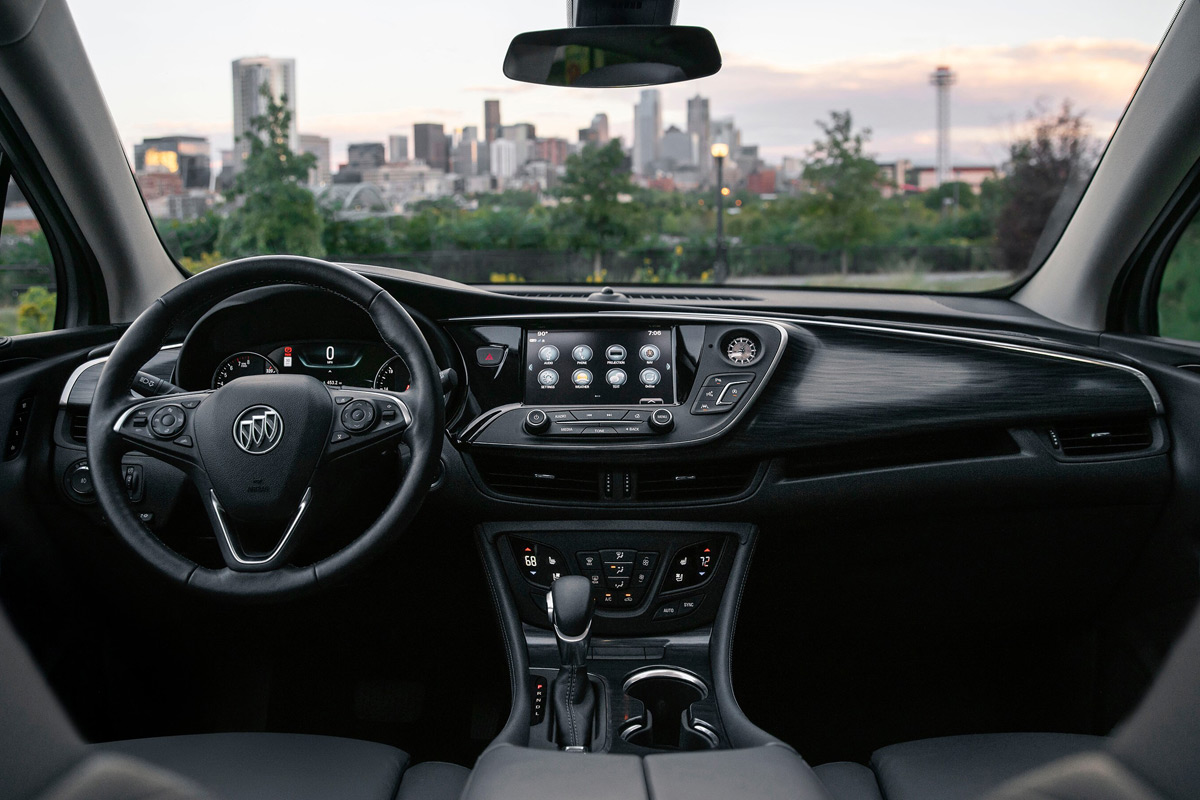 On the road, although turbocharged and feeling sporty, the 2019 Buick Envision is not a sporty crossover option like some of its rivals. Unlike the Germans, for example, Buick decided to go more comfort-oriented with the Envision, delivering smooth power in a longer band for more level, predictable driving that engages nicely. This drive dynamic is more akin to the floatier luxury cruisers of old than it is to the punchy, sporty drives of today. And it's nicely done.
Going with that drive dynamic is a very quiet cabin and cushy interior experience. There's very little noise from the engine and almost no road noise in the Buick Envision. Smoothed bumps and quiet isolation are hallmarks for the new Buick brand and the Envision has all of those. Without losing driver interest or engagement, we should point out.
In all, the 2019 Buick Envision is well worth the $32,000 price tag. Even at over $43,000 as we drove it, the Envision seems a better value than most luxury options with similar options.