It's Time For A Set Of Replacement Tires – Should You Go OEM?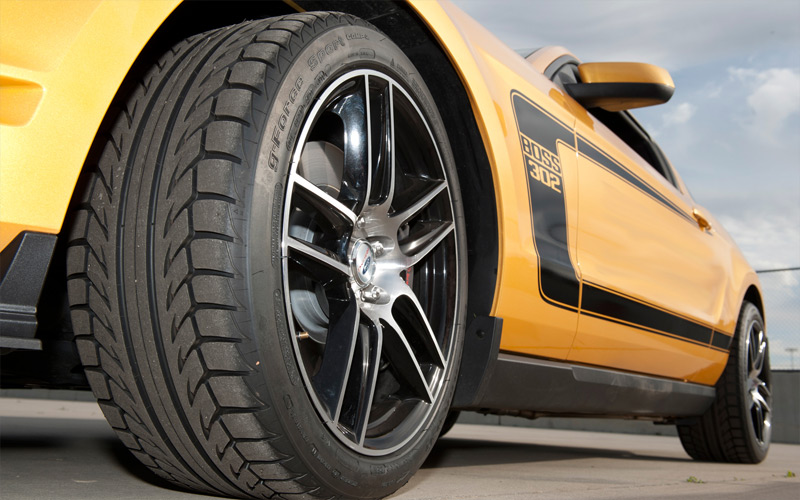 While washing my car recently, I noticed that my tires were starting to show significant signs of wear, and that I should probably replace them sooner than later. And after thinking about it for a bit, I realized that these tires were going on 6 years old, so it was definitely time.
The big question – Should I stick with the original tires that came with my car from the factory, or should I go with a different type/brand of tire? Many people have the attitude of "if it's not broke, don't fix it", believing that the vehicle manufacturers know what tire is best for their car and sticking with those tires when it's time to replace them. And there's nothing wrong with that.
But me, I'm always looking how to improve the performance and handling of my cars, and tires play a big part in that equation. Many performance enthusiasts will use this as an excuse to upgrade their tires, going from a 17″ tire to an 18″ tire, or simply going with a wider tire for better grip and handling.
Personally, I am perfectly happy with my 17″ rims (even if they are small by today's standards, where even a Honda Accord Sport has 19″ rims), especially given how bad and pothole-ridden the roads around here are.. And my 235/45 R17's filled my wheel wells perfectly, so going with a wider tire just wasn't going to look right. So I decided to look for an "aftermarket" tire that offered better all-around performance.
This is where things get tricky. Most new cars come from the factory with all-season tires, since the cars will be sold in various markets around the country, and they want to cover all the bases. But if you live in a warm climate (like California or Florida), snow is of no concern to you, and there's no need for all-season tires. In this case, it might make sense to go with a high-performance tire instead. Me, I live in the Northeast, where we get a fair amount of snow, so much so that I have a separate set of winter tires that can handle anything Mother Nature throws my way.
So when I was researching new tires, I looked for an ultra high performance (UHP) tire that would take my car's handling to the next level, and the BFGoodrich g-Force Sport COMP-2 tires look to fit the bill nicely, offering faster acceleration, better cornering, and shorter braking.
The reviews of the tire are overwhelmingly good, and BFGoodrich is a brand that I've trusted for nearly 20 years now. So I'm probably going to give them a shot. Stay tuned, and I'll let you know how they work out!