Subaru Disappoints (Again) With Subaru WRX STI Type RA and BRZ tS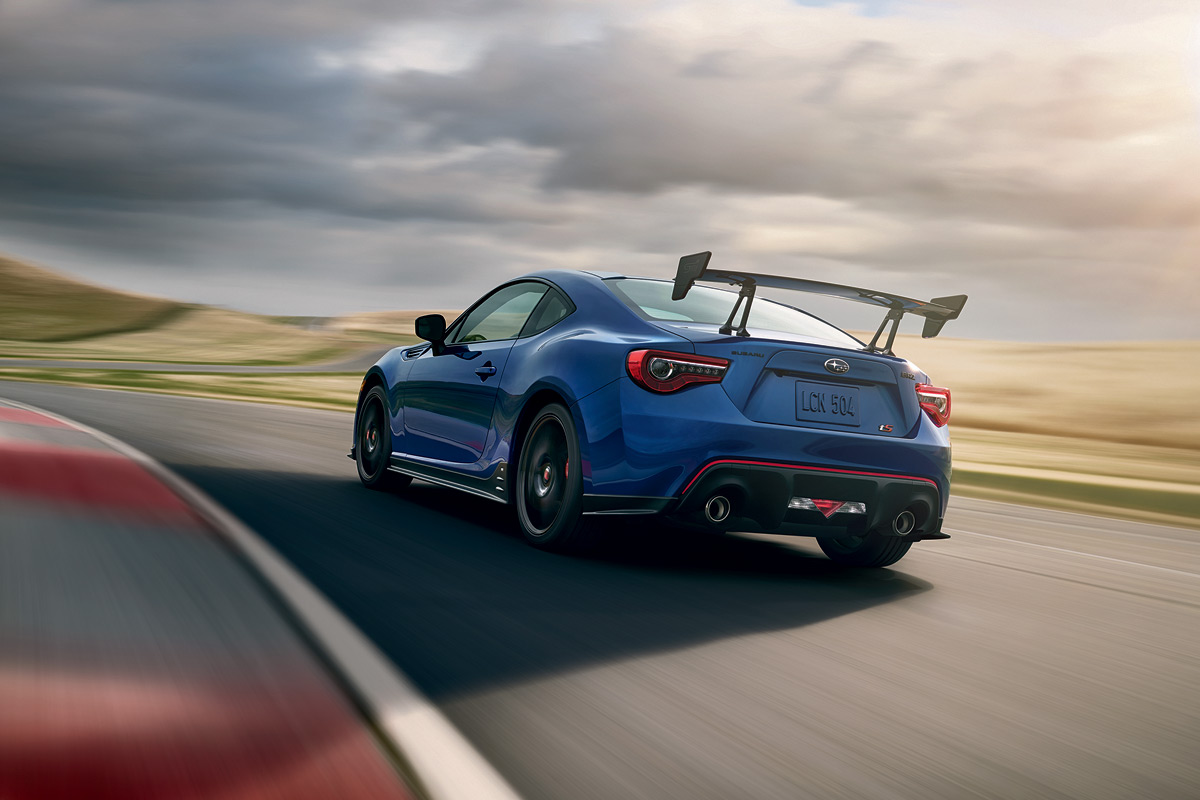 Last week, Subaru posted a teaser photo that had people speculating that a BRZ STI might finally be coming our way, answering our repeated pleas for more power. But in typical Subaru fashion, they pulled a "gotcha", instead releasing the BRZ tS, which features a host of handling and suspension upgrades, but no additional power. Seriously? I'm tempted to find a used BRZ, run a check on the VIN to make sure that it wasn't wrecked before, and drop a turbo in there myself!
The BRZ tS adds "STI-tuned" front and rear SACHS dampers and coil springs, as well as flexible V-braces in the engine compartment. New draw stiffeners are added to the chassis and sub-frame to improve steering response. The BRZ tS also gets 18″ lightweight STI wheels (the first time that a BRZ has been offered with 18-inch wheels) mounted with 215/40 R 18 Michelin Pilot Sport 4 tires for superior grip and quicker turn-in. Brembo brakes at all four corners round-out the package.
The exterior also adds a more aggressive look with an exclusive STI rear carbon fiber spoiler. The spoiler is manually adjustable to fine-tune rear downforce. The addition of STI front, rear and side underspoilers helps control airflow for better traction and stability. There's also a Cherry Blossom Red accent around the front grille and unique rear bumper cover.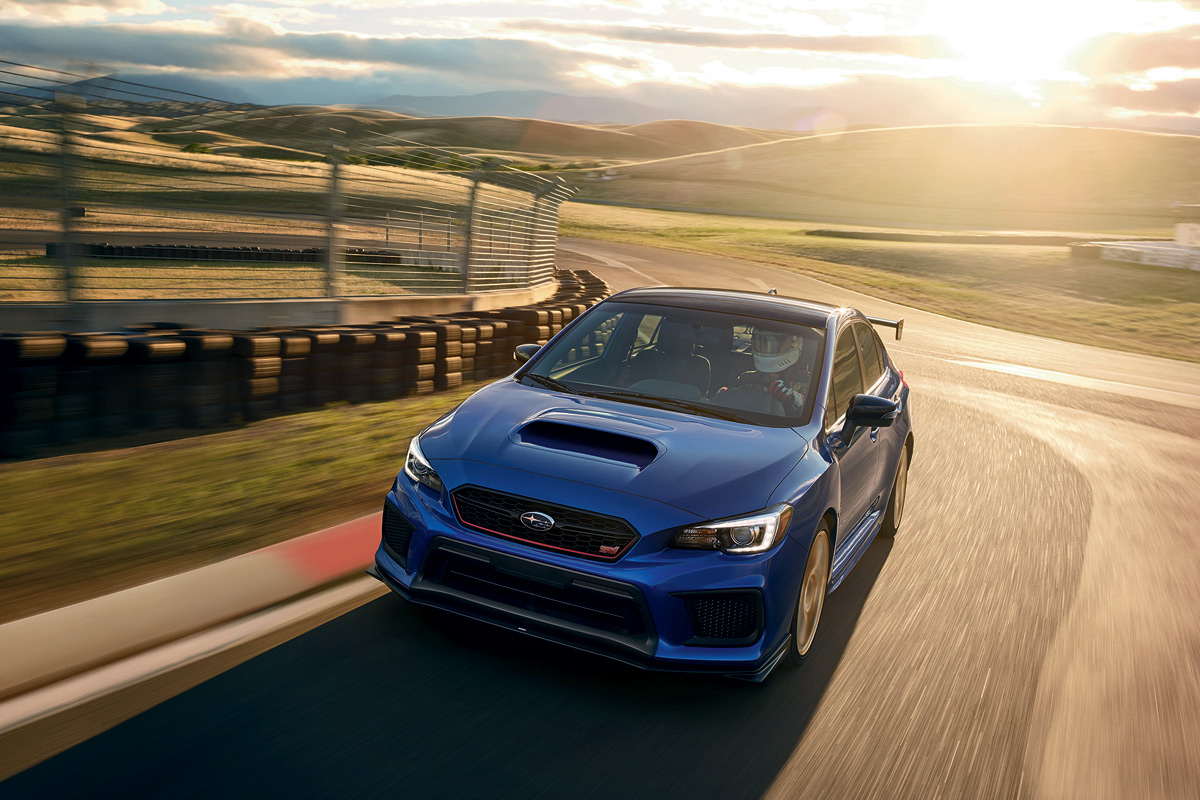 The 2018 WRX STI Type RA (short for "record attempt", representing Subaru's goal of setting a record lap at the Nurburgring with their WRX STI Type RA NBR race car this summer), fares slightly better, delivering increased performance through weight reduction, suspension and engine upgrades.
To save weight, limited edition model comes standard with a carbon fiber roof panel, the removal of the spare tire, a carbon fiber pedestal wing and lightweight BBS 19″ forged alloy wheels. Handling has been upgraded with Bilstein dampers all around, along with a modified stability control system. The Brembo brake system is paired with cross-drilled rotors for better heat dissipation.
But where it counts, the STI comes up short. Powered by the same 2.5-liter turbocharged BOXER engine as before, the WRX STI Type RA gets a whopping 5HP bump to 310HP thanks to a new cold-air intake, a high flow performance exhaust, a retuned ECU, and stronger pistons. Additionally, the six-speed transmission features a revised 3rd gear ratio paired and a short throw shifter.
While the WRX STI Type RA is still no threat to the 350HP Ford Focus RS, diehard Subaru fanatics will likely buy up every one of the 500 examples being made, even at whatever ridiculous markup is being asked for it.