Getting Down And Dirty With BFGoodrich At The Mint 400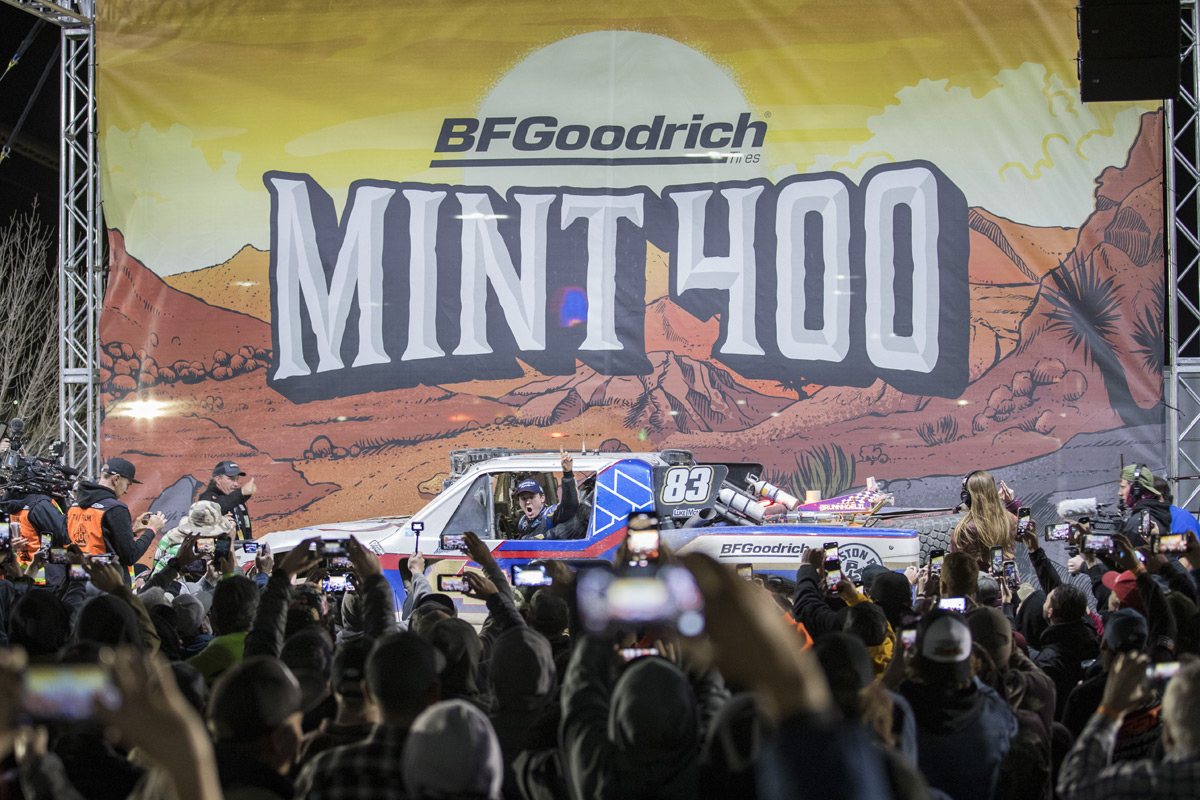 A few weeks ago, our friends at BFGoodrich invited us to Las Vegas to attend the Mint 400, the oldest and most prestigious off-road race in America. Held each March, over 550 race teams in 80+ classes compete for two days on a grueling 400 mile course in the desolate foothills of Las Vegas. The festival events draw 65,000 off-road enthusiasts from around the world, and I was stoked to get to experience "The Great American Off-Road Race" first-hand!
For those of you unfamiliar with the Mint 400, the race has held the title of the toughest, most spectacular off-road race in North America since 1968 when it was first run. Created by Norm Johnson, promotions director of The Mint Hotel & Casino, the race was initially created as a way to promote the Mint Hotel's annual deer hunt. But what started out as hotel promotion soon grew into a legitimate desert race.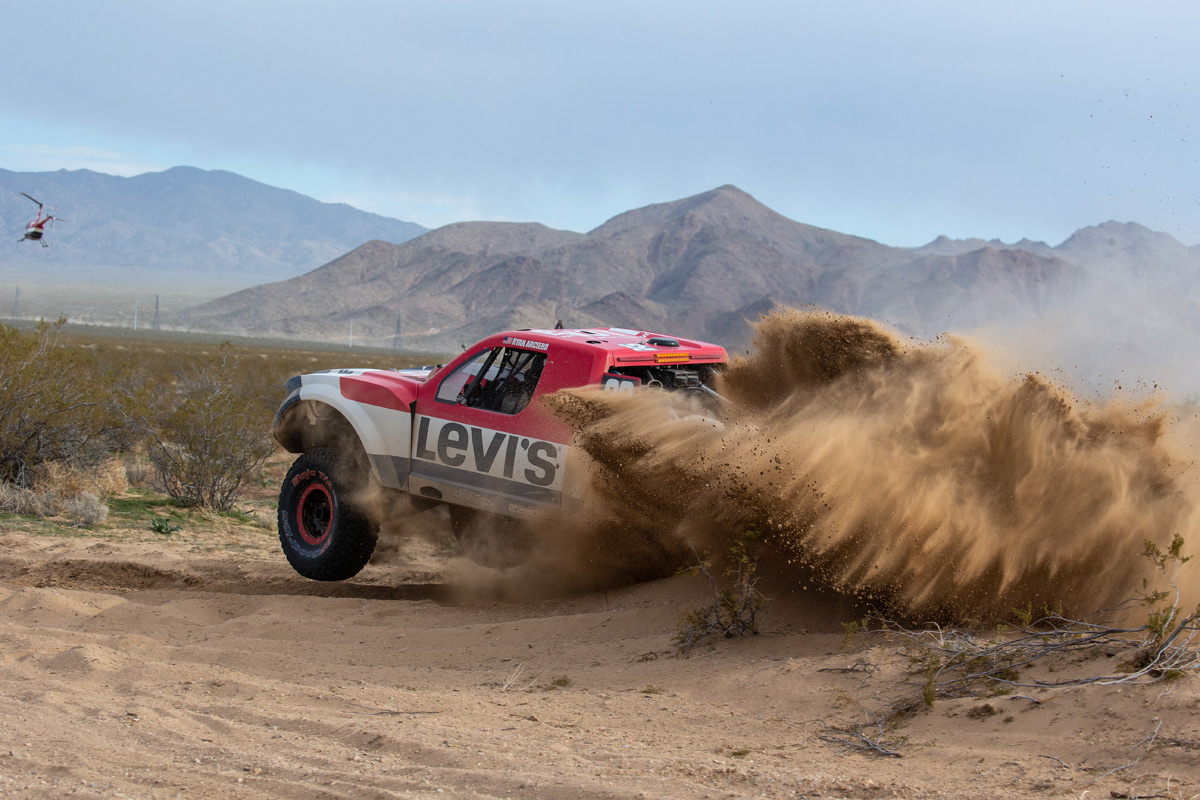 This legendary race attracted some of the biggest motorsports stars at the time, like Parnelli Jones, Al Unser, Rick Mears, Mickey Thompson, Ivan Stewart, Rod Hall. Celebrities like Steve McQueen, James Garner, Jay Leno and Ted Nugent also competed in the Mint 400. Heck, they even had astronaut Gordon Cooper get behind the wheel and race in the Mint. The original races ran from The Mint Hotel in downtown Las Vegas to the Sahara Hotel in Lake Tahoe.
Sadly, the future of the Mint 400 came into question when The Mint Hotel & Casino was sold to Jack Binion in 1988. And as expected, Binion ending the race just a year later, believing that the race and its ancillary activities along Fremont Street had a negative impact on his casinos. But the Mint 400 was revived in 2008, and it's now bigger, badder, and better than ever.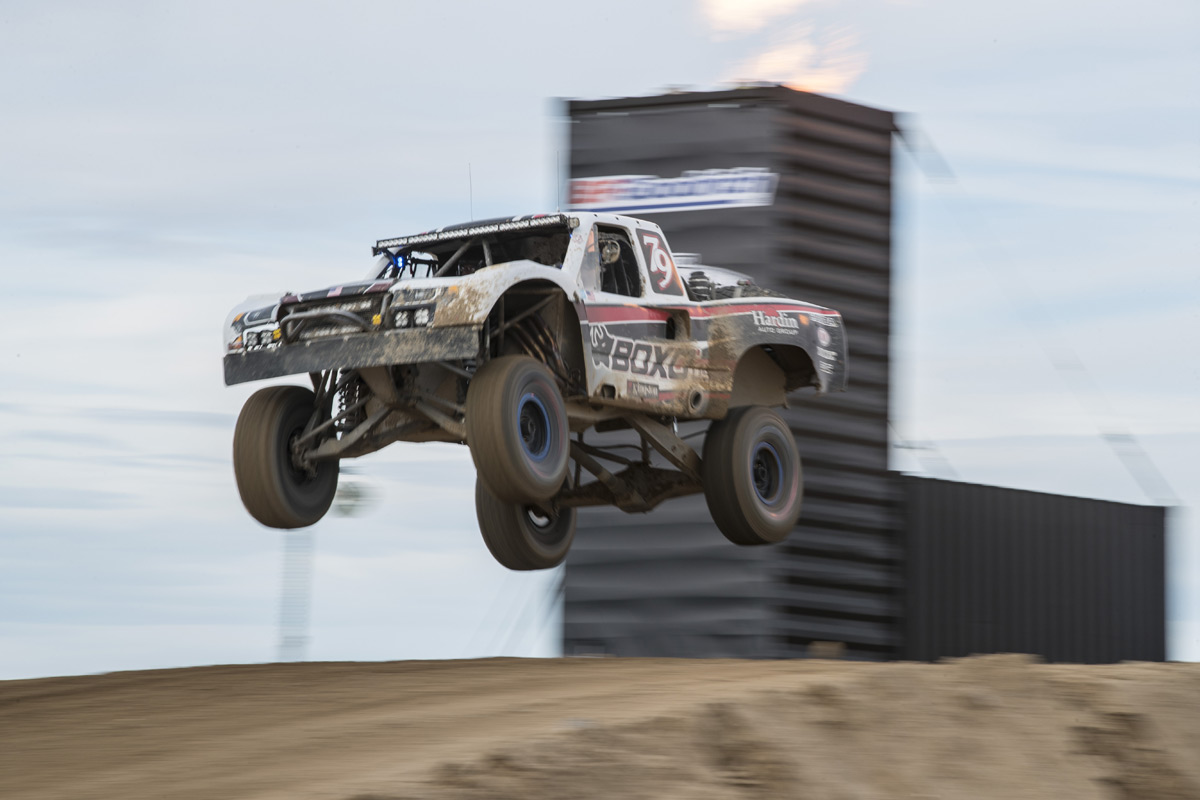 Today, the race is held about an hour south of Las Vegas near the California/Nevada state line in Primm, NV, with racers navigating through brutal Mojave Desert terrain as they attempt to complete four laps of the punishing 107-mile course. But in the days leading up to the big race, there is still plenty of action in downtown Las Vegas, with current & historic trucks on display, off-road parts vendors galore, and driving exhibitions to get spectators amped up.
BFGoodrich Tires, the title sponsor of the Mint 400, wanted to give us a taste of what drivers experience during the race, so they hooked us up with an opportunity to drive a high-powered trophy truck at SpeedVegas the day before the race. And let me tell you, it was insane! Driving through their off-road course with a pro-driver sitting shotgun, I blasted through jumps and got some serious air, drifted through turns, and had an adrenaline rush like no other. Five laps went sooooo fast, I seriously want to go back there and do some more.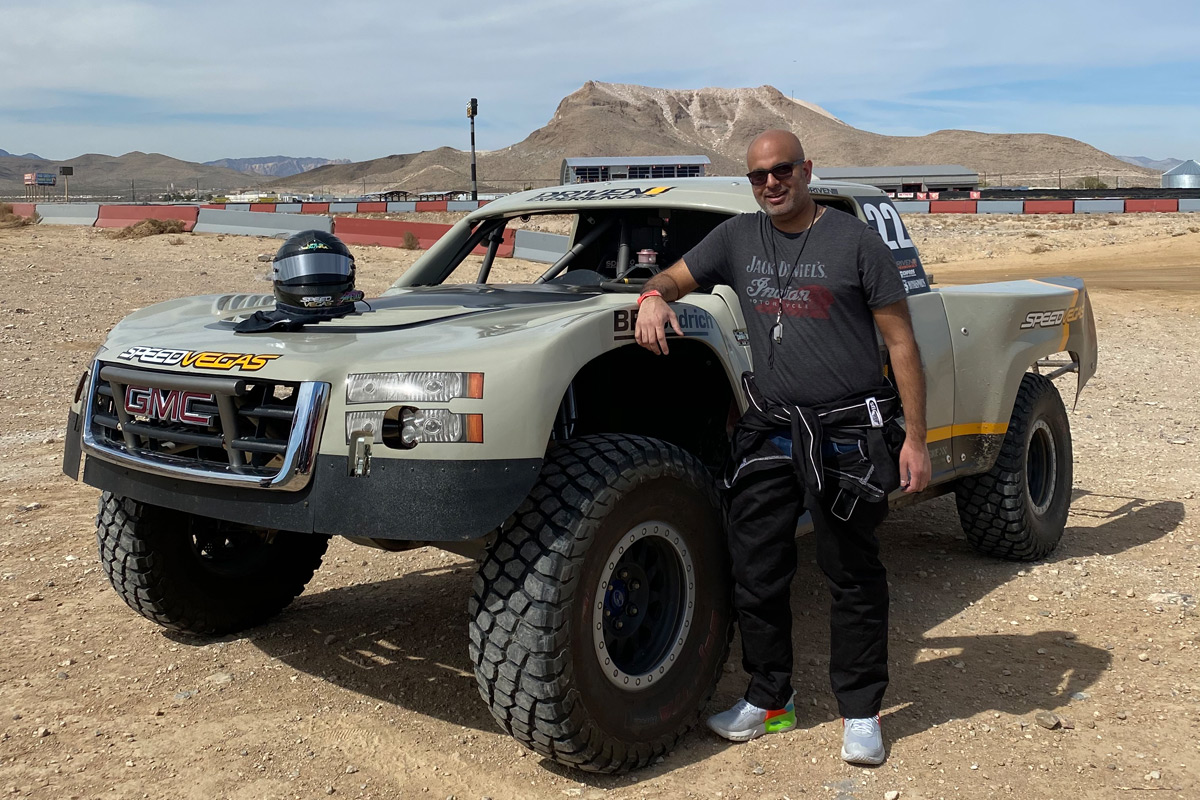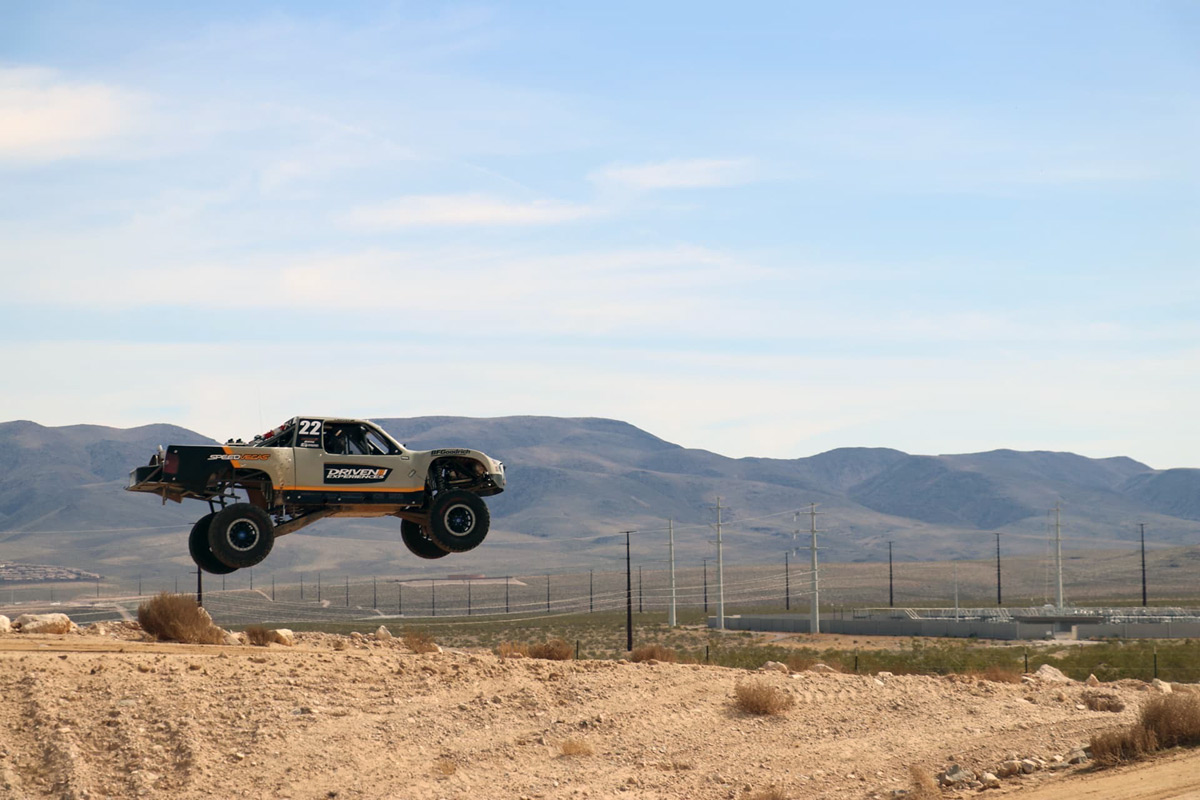 On race day, we loaded up into the Tahoe and headed down to Primm for the start of the race, armed with green media vests that got us access onto the race course for a view of the race like no other. I may have been standing a bit too close to the starting line for some photos, getting covered in dirt and mud as the trucks bombed around the first turn. The problem about a race that spans 100 miles is that you can only see so much from your vantage point.
"Get to the Chopper!" That's right guys, as part of our experience, BFGoodrich took us up in a helicopter, giving us an unprecedented view of the race, allowing us to watch as these trophy trucks ripped through the course at insane speeds, making short work of the obstacles in their way. It was super cool watching the trucks' suspension working overtime as they made their way through the twists, turns, ruts and whoops in their path.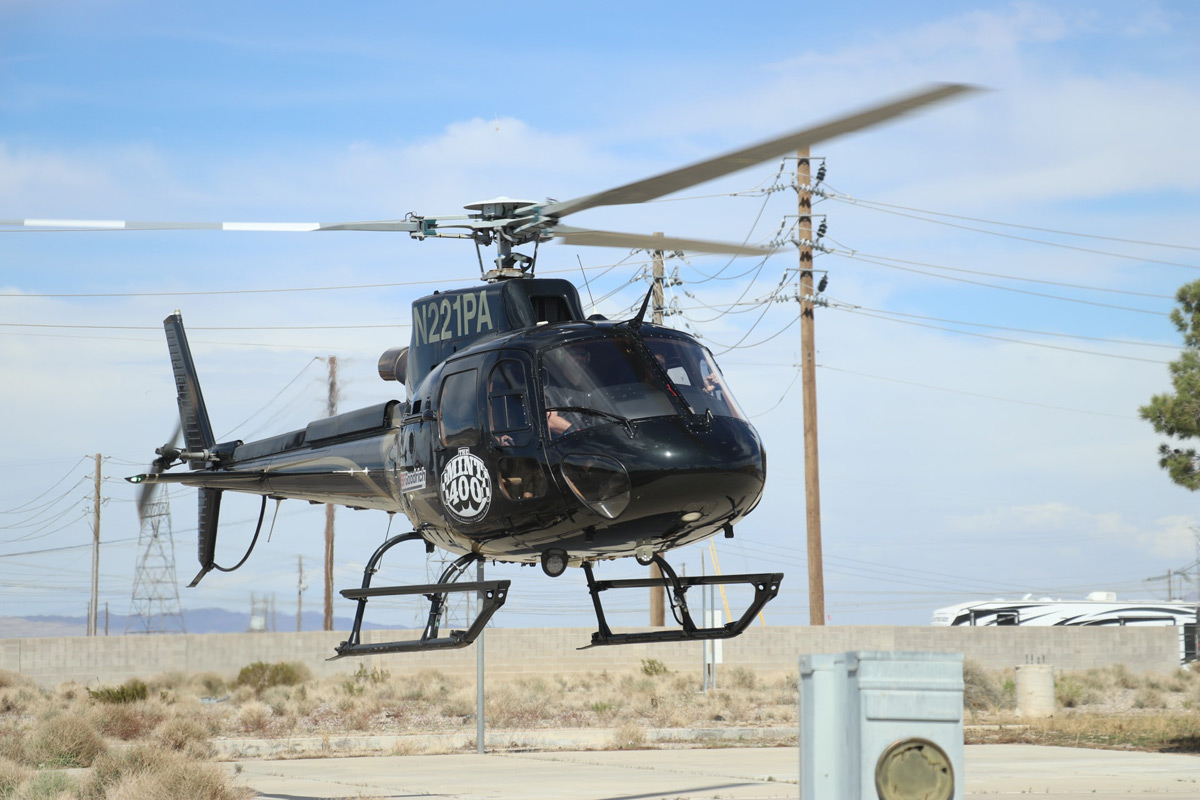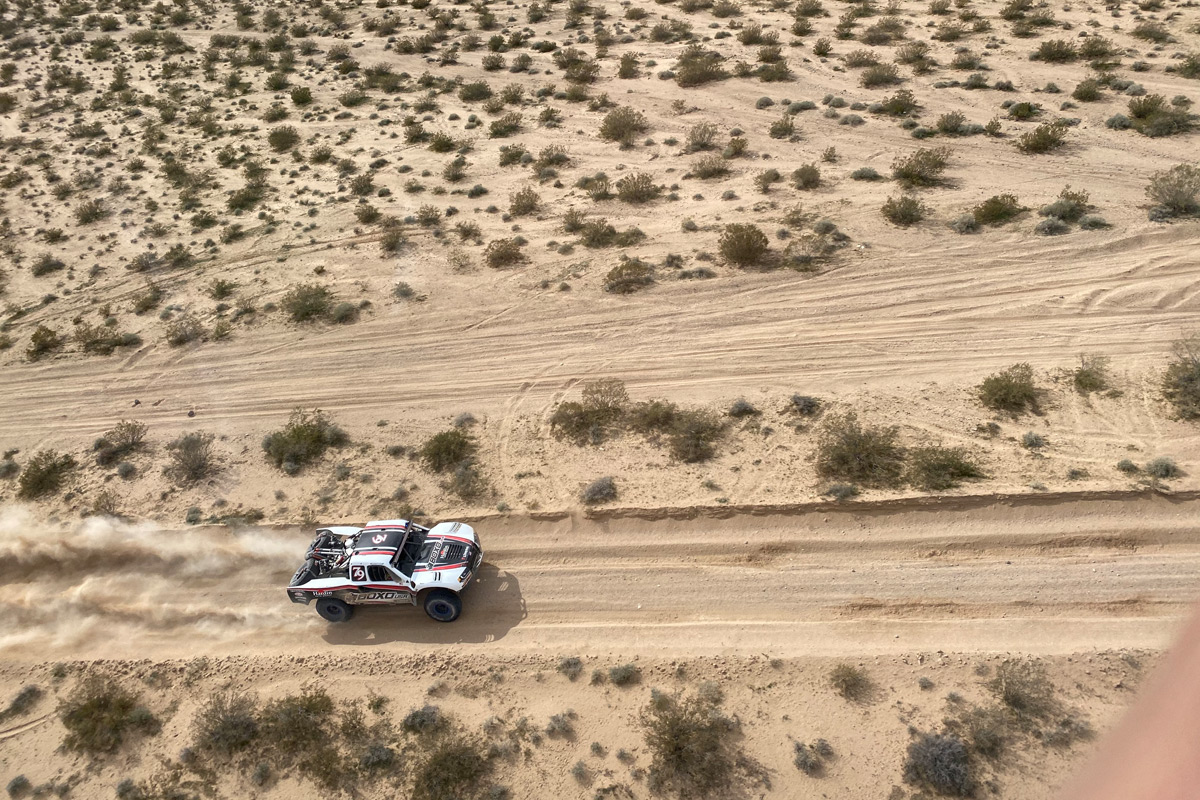 After landing, we decided to pile into the SUV and scout out some other vantage points across the course. After a few false starts, we found a few pretty epic spots where we could watch the trucks race by just a few feet from us, allowing us to get some amazing photos, and a chance to see these drivers push their vehicles like you wouldn't believe. Eventually, it started getting dark (and cold), so we called an audible and headed back to Las Vegas for dinner.
Later that evening, we learned that Luke McMillin captured first place overall in the Unlimited Truck class, following in the footsteps of his father Mark McMillin, the 1988 Mint 400 winner. Bryce Menzies came in second, and Ryan Arciero took third place. Both McMillin and Arciero were racing on 40-inch BFGoodrich Baja T/A KR3 tires. Tim Herbst and Steve Olliges followed in fourth and fifth place. Overall, BFGoodrich tires took first place in eight race classes.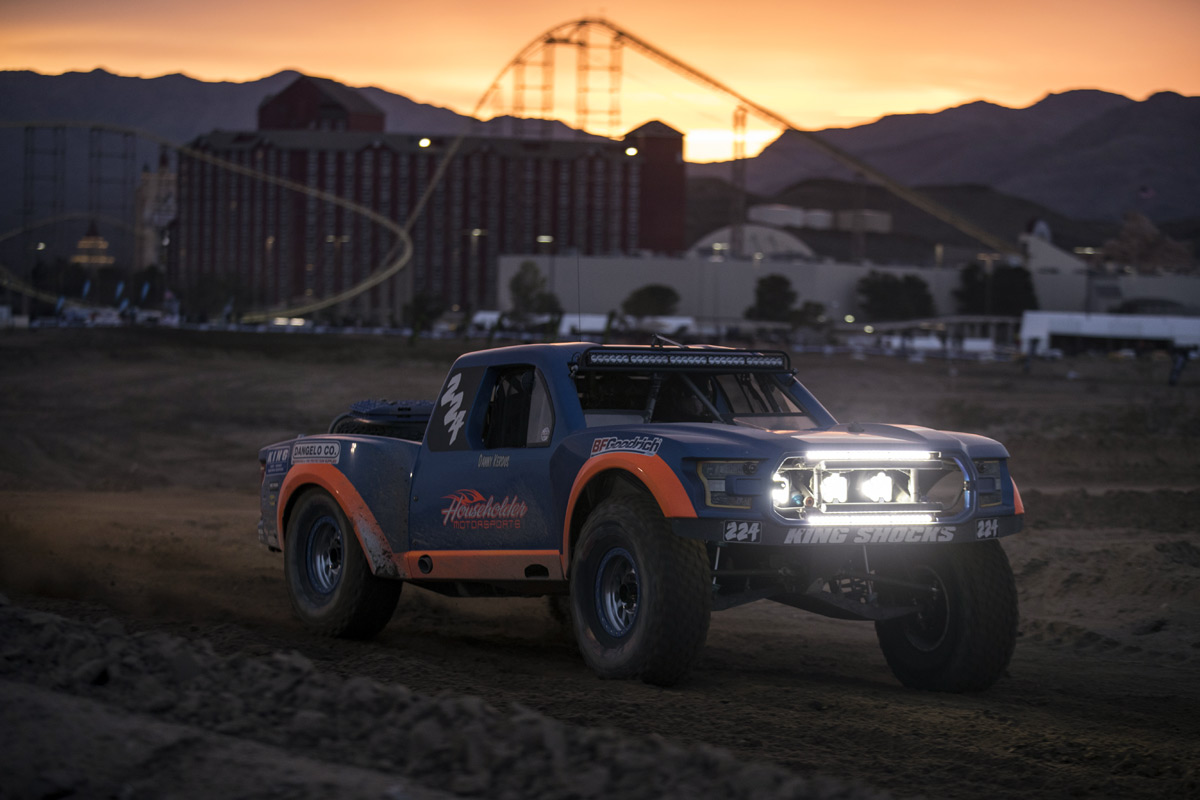 Needless to say, our hosts were pretty thrilled with the results, marking the eighth consecutive year that BFGoodrich tires have taken the overall win at the Mint 400. The desert race provides BFGoodrich engineers a chance to study how their tires perform in extreme circumstances and eventually bring that technology to tires that average drivers use.
I can't thank BFGoodrich enough for bringing us out to Las Vegas for the Mint 400. I've been wanting to attend the race for years now, and BFGoodrich really rolled out the red carpet for us, giving me a once-in-a-lifetime race experience that I won't soon forget. So if you ever get the chance to attend the Mint 400, go for it. You won't be disappointed!