This Popular Las Vegas Strip Club Is Now Accepting Bitcoin Payments!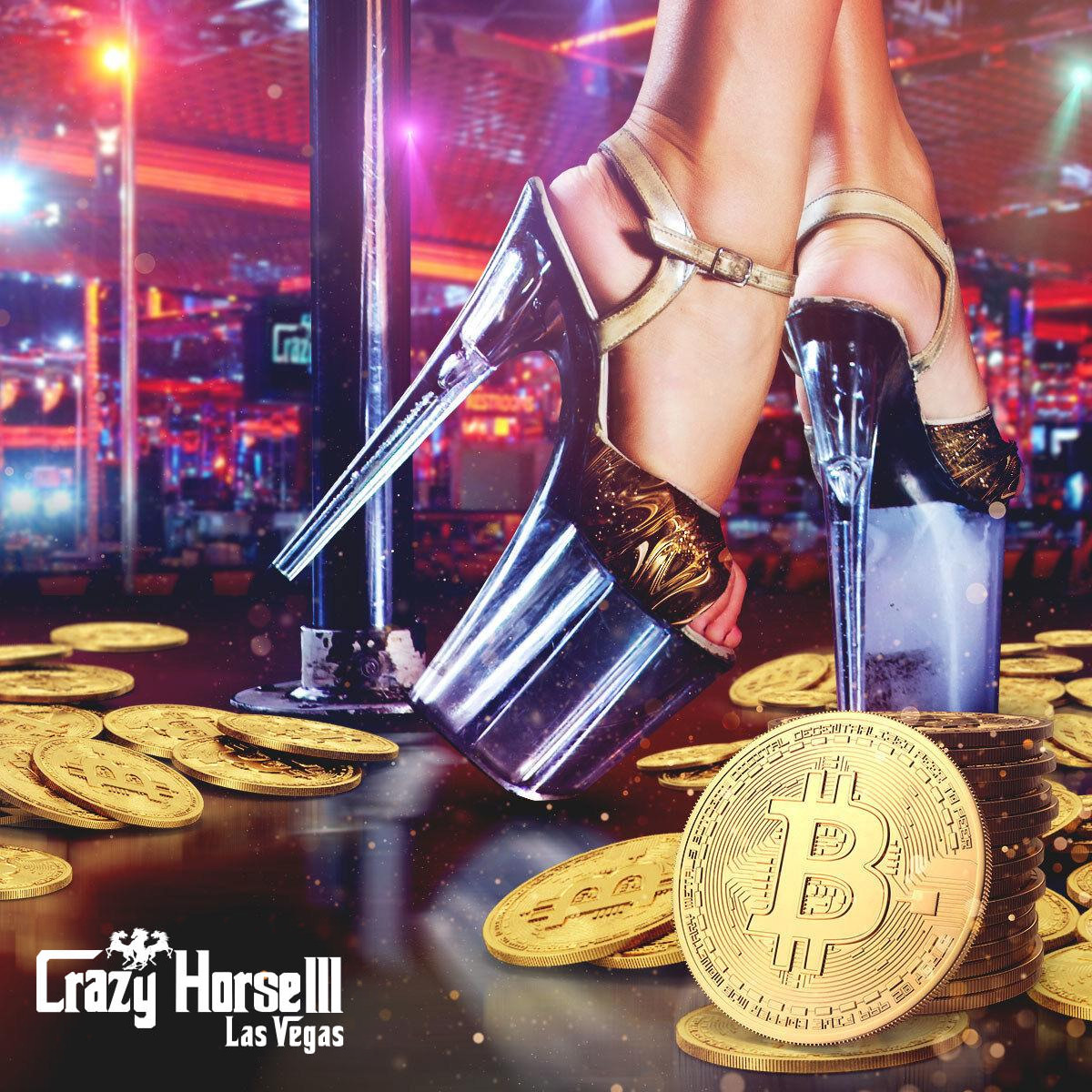 "Is that a stack of Satoshis in your pocket, or are you just happy to see me?"
Yes, it was only a matter of time before strip clubs jumped on board the crypto train, and when you think about it, it makes perfect sense. This allows you to have some fun in the champagne room without it showing up on your credit card statement at the end of the month.
Crazy Horse 3, which is located just steps away from the new Allegiant Stadium in Las Vegas, has become the first major entertainment venue in Las Vegas to accept bitcoin payments using the Lightning Network, integrating with Bitcoin payment processor OpenNode to allow guests to securely purchase VIP bottle packages with Bitcoin online, via the club's website.
For now, Crazy Horse 3 is only accepting Bitcoin payments for bottle service, but it plans to accept cryptocurrency in the near future for admission, food selections, craft cocktails, retail and the club's signature 'dance dollars,' valid toward lap dances and entertainer tipping.
"Crazy Horse 3 is committed to innovating the modern-day guest experience and as leaders of the Las Vegas entertainment industry. We are embracing the opportunity to accept Bitcoin as a way to deliver convenience, first-class hospitality and an added level of anonymity for our guests," said Crazy Horse 3 publicist, Lindsay Feldman.
"The club's partnership with OpenNode allows us to cater to our tech savvy customers' needs by offering an innovative form of payment that's both seamless and secure."
It's an interesting move for sure. Considering that the adult industry drives many innovations (eg. VHS tapes, online streaming video, etc), this might just be the push Bitcoin needs to push it into the mainstream and ultimately replace fiat money.
Me, I am a firm believer that Bitcoin has a long and prosperous future, and that's why I've been buying up as much as I can while prices are still relatively low. If you're looking to start trading crypto, sign up for a free Coinbase account, and you'll receive $10 in free Bitcoin when you buy or sell your first $100 on Coinbase!