Pricing Has Been Released For The 2023 Toyota GR Corolla, And It's A Bargain!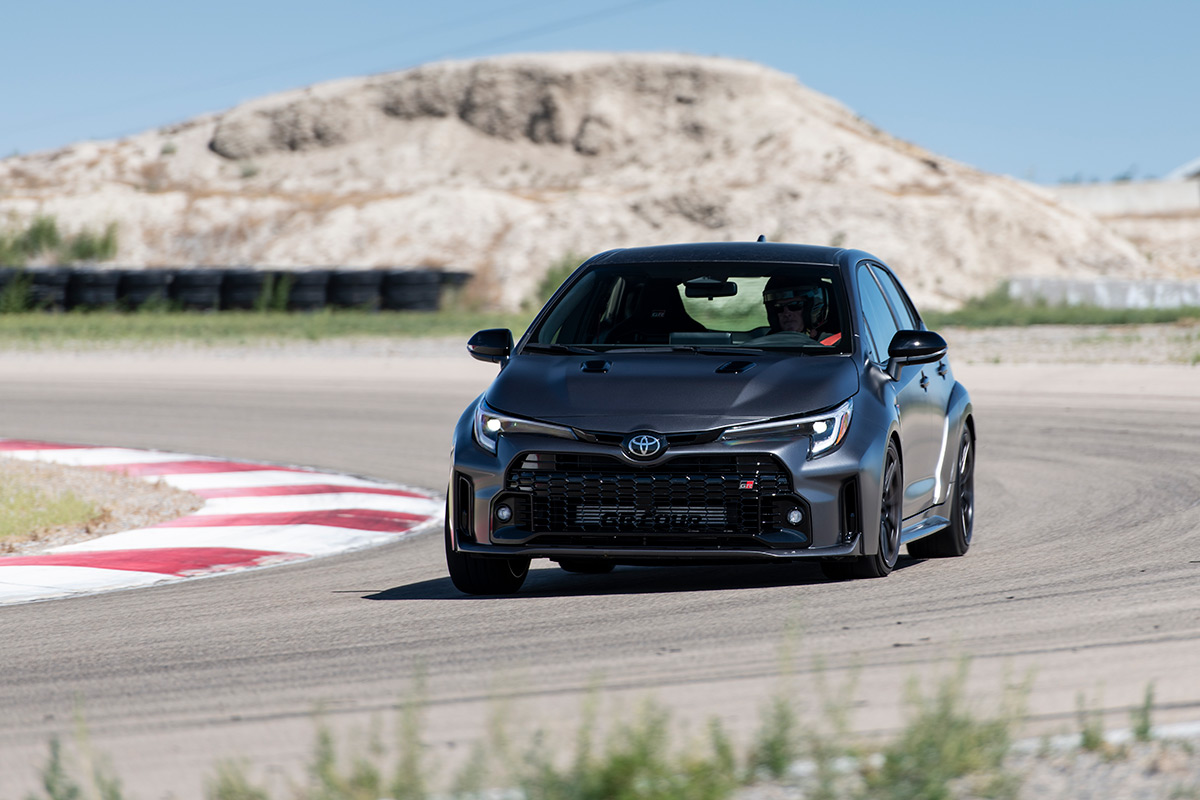 Back in March, we told you about the upcoming 2023 Toyota GR Corolla, a hot hatch variant of the regular Corolla sporting 300 horsepower and 273 lb-ft of torque, and all-wheel drive to put all of that power to the ground. Needless to say, enthusiasts were pretty excited about this car, and for good reason!
While we went into painstaking detail about the car and all, the one piece of the equation we were missing was the price, as Toyota hadn't released that info at the time. But today, they finally announced the official pricing for the 2023 Toyota GR Corolla, and as it turns out, my guesses were nearly right on the money.
The 2023 Toyota GR Corolla will start at a very reasonable $35,900 in "Core" trim. Optional packages for this trim include Performance ($1,180), Technology ($770), and Cold Weather ($500). Add in $425 if you opt for Supersonic Red paint (Ice Cap & Black are no-cost colors), and you're looking at $38,775 for a fully-loaded Core model.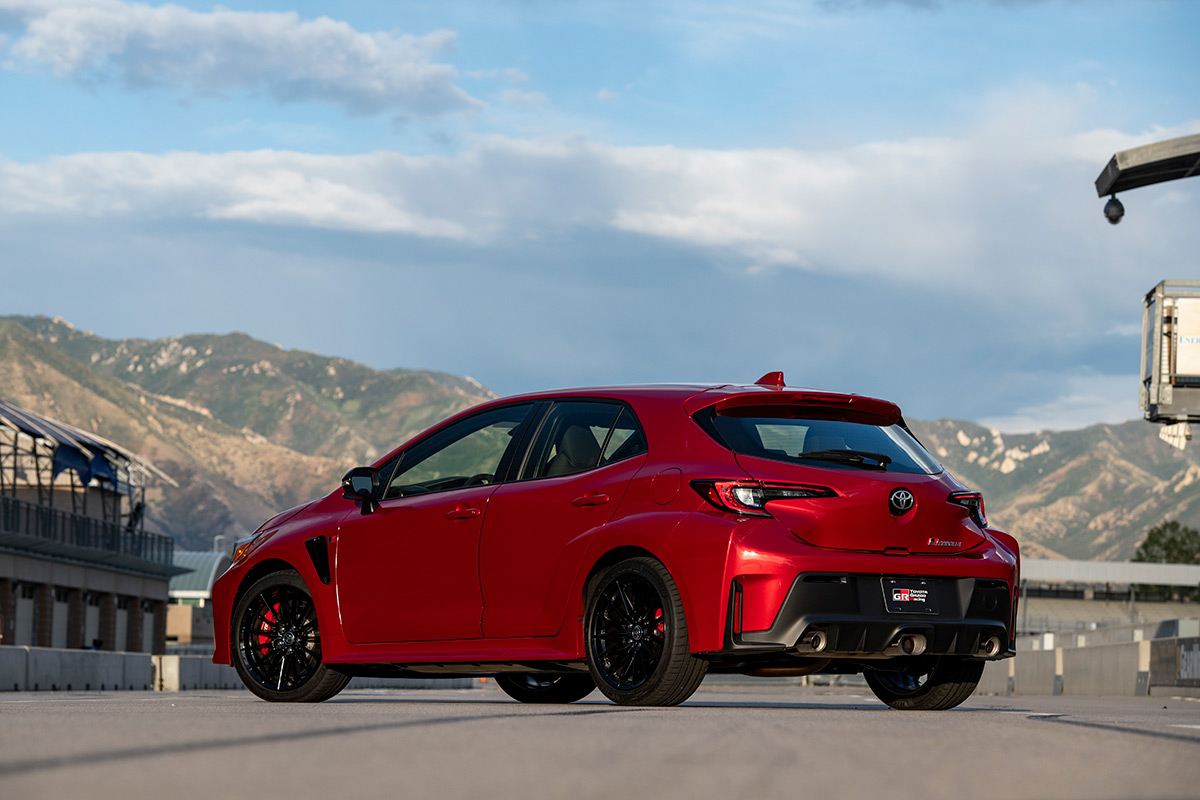 Next up is the sportier GR Corolla Circuit Edition (which adds a carbon fiber roof, vented bulge hood and a sporty rear spoiler, limited-slip differentials, Brin Naub suede-trimmed sport seats with red accents and a launch-year-exclusive Morizo signed shift knob), and the price jumps to $42,900. But it includes many features that are optional on the GR Corolla Core, so this is really a great value here. Sadly, this is a one-year launch version, with a limited-run of 1,500 cars, so these will be VERY hard to come by.
Lastly, we've got the bonkers GR Corolla MORIZO Edition, a super-limited, lightweight version of the GR Corolla that drops just over 100 pounds (by ditching the rear seats, adding a set of 18-inch forged wheels, and getting rid of other parts that aren't needed). It also makes more peak torque (295 lb-ft), gets an exclusive closer-ratio version of the short-throw manual gearbox, and shorter differential gears are fitted for even punchier acceleration. Tires are also 10mm wider for additional grip. This bad boy clocks in at $49,900, and that awesome Smoke matte finish paint job will set you back an additional $1,645.
Pricing is about what I expected, and honestly you are getting a lot of car for the money here, especially in the Core trim. Compared to competition like the 2022 Subaru WRX and 2022 VW Golf R, the GR Corolla is a steal. And if the new Civic Type R comes in around $40,000 as is expected, the Corolla should be competitive here as well.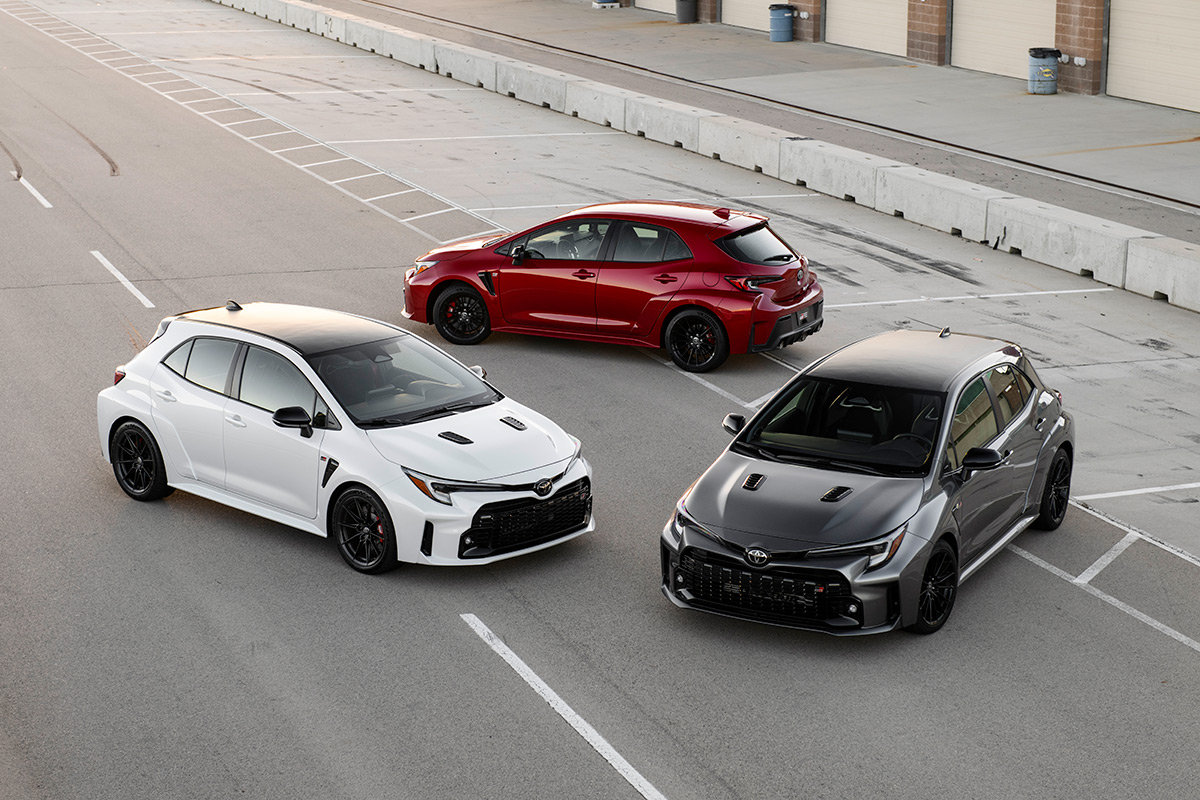 Needless to say, if you want a GR Corolla, you should contact your dealership ASAP to get on the list, as these will be in short supply. Toyota says the Core will arrive at dealers in Fall of 2022, while the Circuit and Morizo cars won't show up until Spring of 2023.
What do you think of the pricing of the 2023 Toyota GR Corolla?