Ford and Zipcar Team Up For Zipcar University Program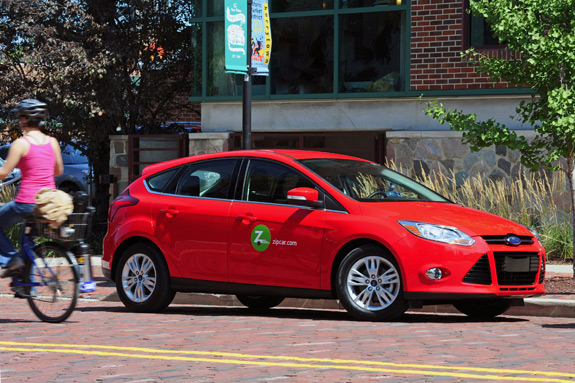 Ford Motor Company is teaming up with Zipcar – the world's leading car-sharing network – to make transportation available to students at more than 250 university campuses nationwide. The first-of-its-kind two-year strategic agreement begins September 1st and establishes Ford as the largest vehicle source in Zipcar's University program, which is designed to help relieve congestion on college campuses and reduce fuel consumption through the use of fuel-efficient vehicles.
How The Zipcar University Program Works:
Join. Complete the online application. Zipcar will run a quick driving record check, and within a week you'll get your Zipcard in the mail.
Reserve. You can make a reservation online or via the Android or iPhone app minutes or months in advance. You choose the car, time slot and campus location.
Unlock. Walk to the car at the specified location on campus, hold your Zipcard to the windshield and the doors will unlock. You also can download an application onto your iPhone, iPod Touch or Android phone that will enable you to find and book a car, honk the horn and unlock and lock the doors – all from your mobile device.
Drive. Drive away and return to the same reserved parking spot at the end of your reservation. Use your Zipcard or mobile device to lock the doors and walk away.
Zipcar has two cars to choose from – The 2012 Ford Focus and the 2012 Ford Escape.
This is a great program, and one that will be of tremendous value to both parents and students. It's expensive to keep a car on campus – Parking, insurance, gas, and more!
And truthfully, you really don't need a car that much. That's why this program is so great – You still have access to a car when you need it (coming home for winter break, going on a weekend trip with friends, etc), without any of the overhead that comes with car ownership.
What could be better?