Who's Ready for Some Tailgating?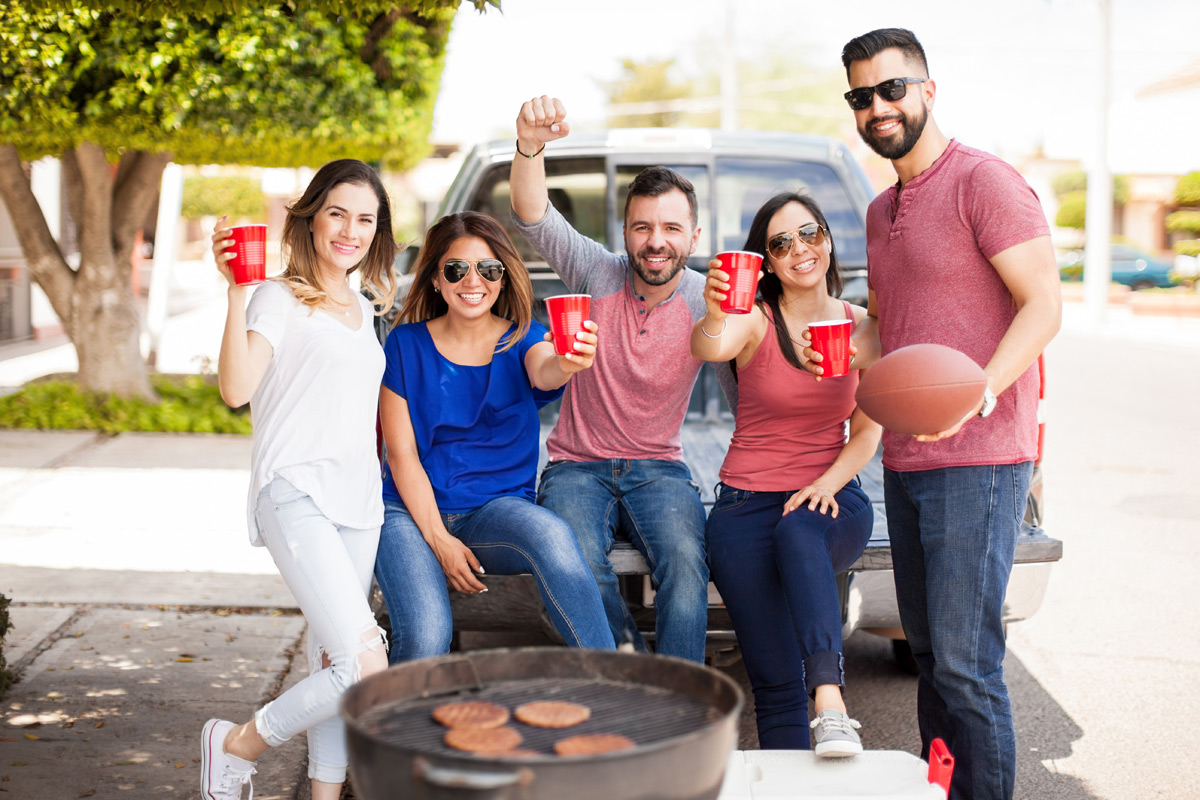 Ever considered the perfect cars for tailgating? The "perfect" tailgating ride isn't the same for everyone, but the right tailgating vehicle can make all the difference in your pre- and post-game festivities.
While there are some obvious choices for great tailgating vehicles, there are a few unexpected vehicle that are uniquely designed for the perfect tailgating experience. The experts at AutoTrader.com have compiled a list of the top "unexpected" tailgating vehicles. These expert picks will provide your readers with a new look at the must-haves for tailgating, and also serve them well as amazing rides in the offseason.
AutoTrader.com's Unexpected Tailgating Cars:
Jeep Wrangler Unlimited
Load the charcoal grill and cooler in the back with the Wrangler's four-door design
Fit a couple of friends in the backseat
Drive with the top down to and from the game
Nap in the shade under the accessory tent that attaches to the rear of the vehicle
Honda Ridgeline
Entertain and secure your valuables with the Ridgeline's bed and a lockable trunk
Swing its tailgate down or to the side for the most convenient access to your gear
Benefit from its excellent fuel economy (i.e. extra beer and brats!)
Mini Cooper Convertible
Flip down the tiny tailgate on the Mini and have a seat
Tune in to one of XM's many sports channel with Standard XM radio let's you
Squeeze through traffic and find that perfect parking space with the Mini's compact size
Dodge Caliber
Keep your beer cool in the Chill Zone storage compartment
Stay in touch with the Uconnect system (offering phone, navigation, Sirius radio and wifi)
Host a pre-game dance party with the MusicGate Power system and subwoofer speakers that flip down from the Caliber's open hatchback
Chrysler Town & Country
Get to the game comfortably – Town and Country fits as many as seven passengers comfortably
Carry all of the cargo necessary for a successful tailgate party
Enjoy Dual DVD entertainment system
Take a seat on the third row seat, which flips around to provide an innovative rear-facing bench
Ford Flex
Watch the Goodyear Blimp circle overhead with the multi-panel Vista Roof
Pull cold beverages from the refrigerated second-row console
Get to the game with the help of the SYNC infotainment system which can not only give you directions and traffic information, but also keep you updated with sports scores while you tailgate
Hyundai Equus
Keep cool with power side and rear sunshades
Relax on the third row – not only does it recline but it also offers a massage option
Enjoy entertainment through the 608-watt, 17-speaker Lexicon audio system
Some unexpected picks for sure.. What do you guys think?